Freedom Schools offer a summer of possibilities for the next generation
At an airy school site in southeast Washington, D.C., several children gather around an outdoor planter filled with espresso-colored dirt. It's about 3:30 on a bright summer afternoon, and the students have been there since morning.
They began the day with harambee, a high-energy ritual that lets students pull together and celebrate themselves, before going into a sewing exercise and then a nutrition lesson. Now comes the gardening, where they learn a handy fact — how lavender can repel mosquitos — and start to grow their own plants.
As these students — known here as scholars — congregate, a college-age instructor (also known as a servant leader) watches over them while parents and other site staff linger outside and inside the school.
All of this is part of a Children's Defense Fund Freedom Schools six-week summer session. And since CDF's mission is "to ensure every child a healthy start, a head start, a fair start, a safe start and a moral start in life and successful passage to adulthood with the help of caring families and communities," this program is key.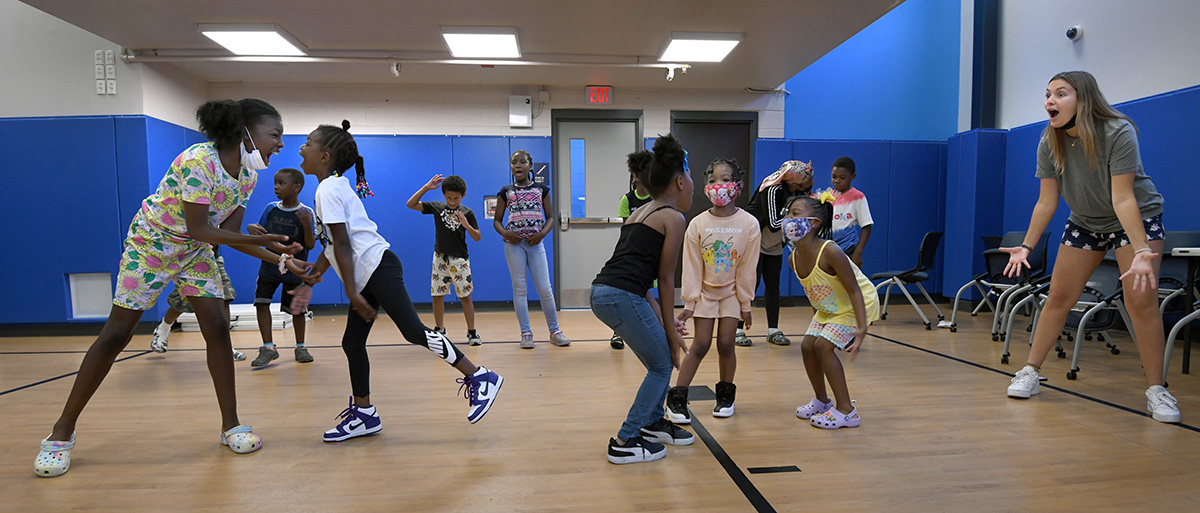 In fact, CDF Freedom Schools, also offered as after-school programs, are the "heart and soul" of what the Children's Defense Fund is doing for children and their well-being, said the Rev. Dr. Starsky Wilson, CDF's president and chief executive officer. Through CDF's partnerships and work with children, families and communities, Wilson said, the program "helps us to prioritize what we're speaking about, what we're advocating around, and the policies we believe families need to create the conditions for their children to thrive."
A program with history
CDF has a record of helping communities. Civil rights pioneer Marian Wright Edelman, credited as the first Black woman admitted to the Mississippi Bar, founded the nonprofit in 1973 after dedicating her early career to defending the civil liberties of people who faced poverty and discrimination.
Today, the CDF Freedom Schools program is offered to students in kindergarten through 12th grade around the country in community centers, schools, juvenile justice centers, churches and other settings. In 2021, more than 7,200 scholars participated in programs in 26 states and 75 cities.
Freedom Schools have their origin in the Mississippi Freedom Summer project of 1964, which gathered college students to work for justice and voting rights for Black citizens. Back then, these college students volunteered to teach younger students traditional subjects like reading, math and science, along with Black history, constitutional rights and other topics not covered in Mississippi public schools, said Kristal Moore Clemons, the national director of CDF Freedom Schools.
How does your congregation nurture the holistic well-being of children and families in your community?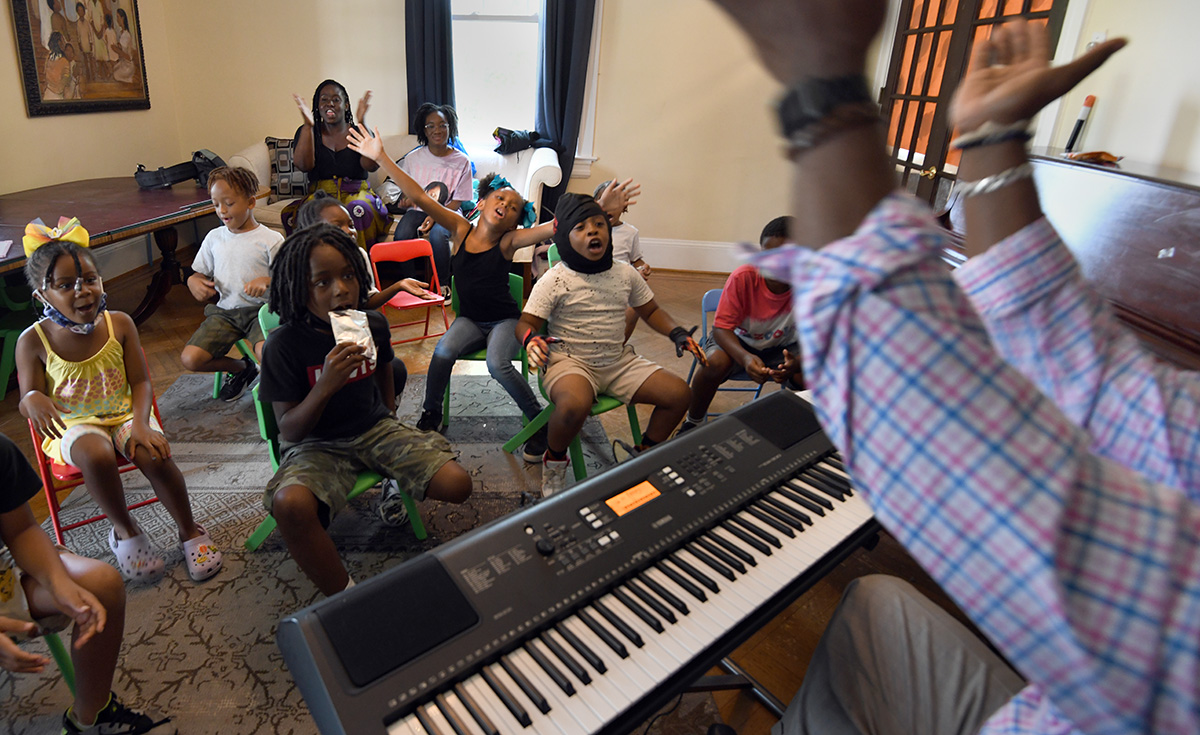 The early Freedom Schools were established to build the next generation of voters, Clemons said, noting that leaders thought that if they could "crack" Mississippi, they could do the same with other Southern states.
"Our faith-based partners have always played a role in the movement," she said, explaining that most of the original Freedom Schools operated in churches or community centers.
CDF started its Freedom Schools program in 1995 to help children who lacked access to high-quality literacy programs. Each year, many students — especially those from historically disadvantaged groups — experience summer learning loss. Recent literature on this loss has been mixed, according to a 2017 Brookings Institution report, but one theory cited in the report suggests that lower-income students might learn less over the summer because "the flow of resources slows for students from disadvantaged backgrounds but not for students from advantaged backgrounds."
To support students, the CDF model has five components: high-quality academic and character-building enrichment; parent and family involvement; civic engagement and social action; intergenerational servant leadership development; and nutrition, health and mental health.
How can partnering with a large national project like CDF's Freedom Schools empower your faith community's commitments to the young?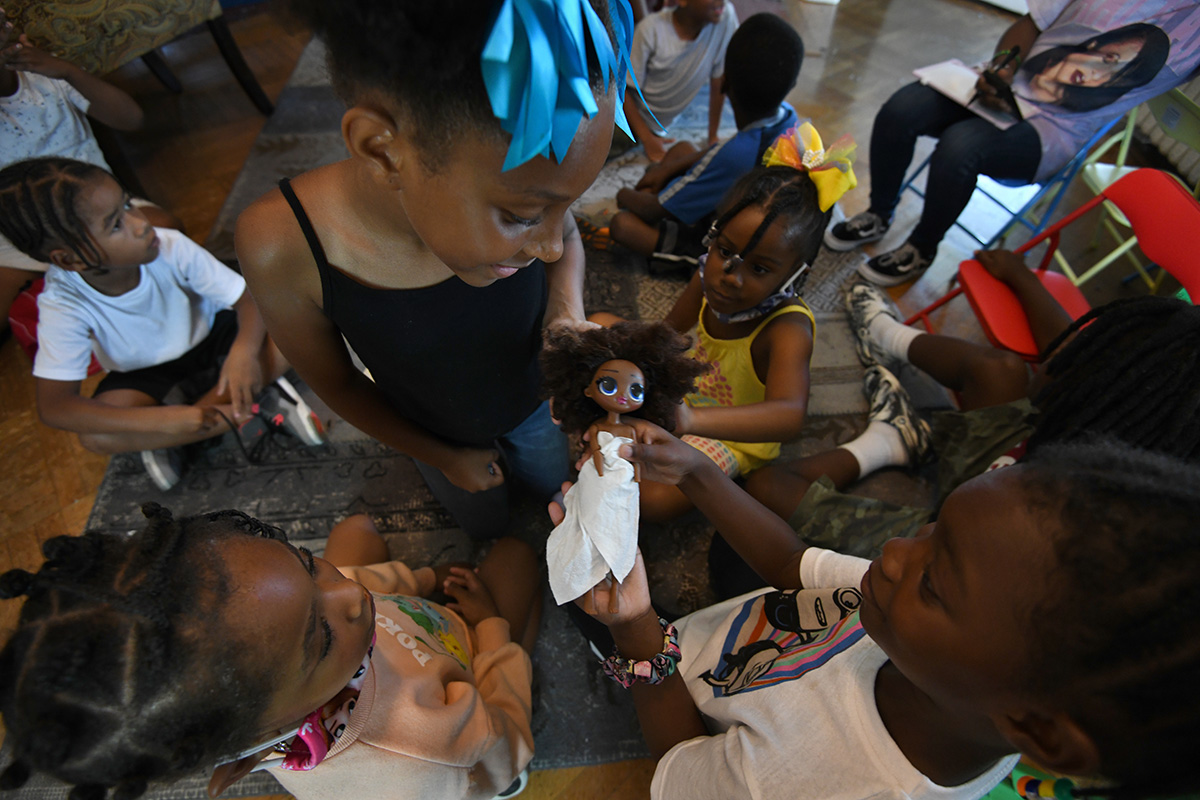 Since its start, more than 169,000 children have experienced Freedom Schools, and more than 19,000 young adults and child advocates have been trained on the model, which offers a research-based and multicultural curriculum. The majority of students in 2021 identified as Black/African American (68.4%), with the second-most represented group identifying as Hispanic/Latino (13%).
Because the schools are free to families, parents and guardians don't incur the expenses they might otherwise have for child care, camps or academic programs. This can be especially helpful in low-income communities.
A vital part of a big mission
School systems vary state to state, and there can be battles over what is offered in the classroom. For instance, some schools now are dealing with banned books and debates about critical race theory, among other issues, Clemons said.
Children also continue to face changes within the system, such as periods of distance learning and isolation, because of the COVID pandemic. Some students are dealing with news of school shootings and racial injustice as well.
"Every year, we choose a different issue that scholars across the country will organize around and take action on," said Wilson, the CEO. "This year, we've chosen climate justice, because we recognize that the planet is a place that our young people will inherit and that climate justice is racial justice."
How do the five components of CDF's model speak to your faith community's theological understanding of discipleship and the formation of children?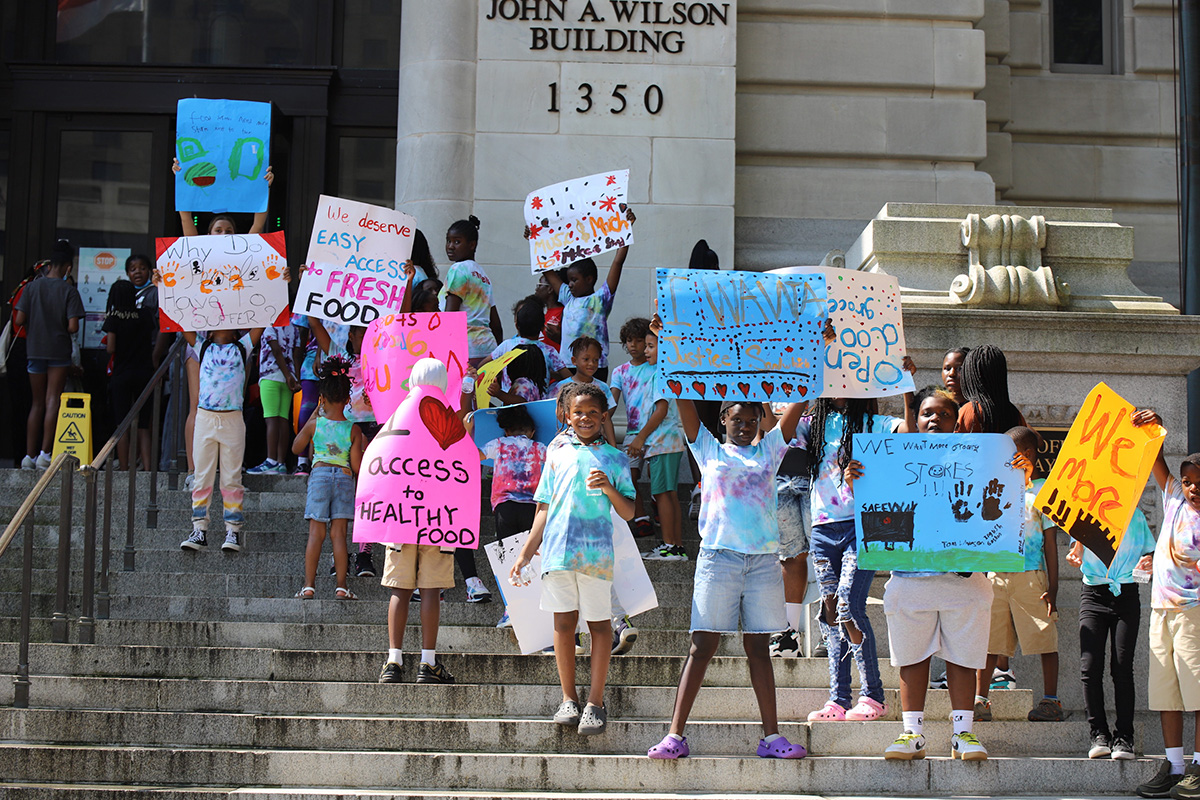 Scholars come together, discuss the issue and share their ideas for solutions on coordinated National Days of Social Action — and they're allowed to dream, said Joy Masha, program director for the Washington, D.C., CDF Freedom Schools. Scholars might propose a rally, a call to action to a state council member or the creation of more programs for children in their community, among other means of advocacy.
Because educators may not be able to deviate from state curriculum requirements tied to testing, Freedom Schools historically have supplemented content that traditional teachers could not offer, Clemons said. That includes books featuring people of color — important since fewer than 27% of children's books published in the United States feature nonwhite children, according to CDF — and educating scholars about figures in history.
How does the Freedom Schools model activate young people on issues that matter to them? Why might this matter to your church?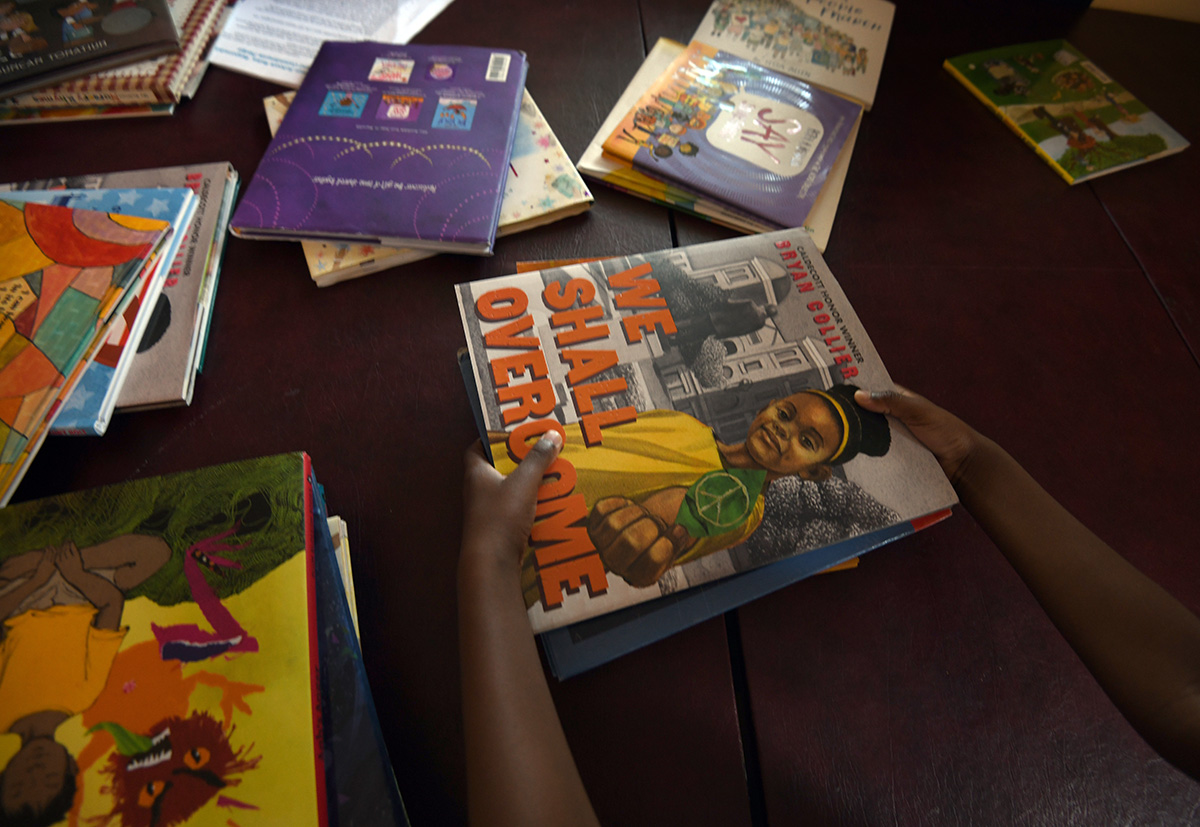 "We don't want to be controversial. Freedom Schools are not here to break down the status quo. We're here to be in community with people," Clemons said.
"We're here to show children that [if] you want to be a scientist, great. If you want to be a yoga instructor, great. If you want to be the next vice president — because we have books on Kamala Harris — you can do that."
Some parents say they appreciate the programming and the ability to participate via weekly meetings. Rochelle Gibbons has two children enrolled in the D.C. summer program. If she were to send them to camp instead, they'd simply play, she said. But here they read and build relationships as scholars.
Another D.C. parent, Ashley Jones, said she also appreciates the model. Freedom Schools staff care about the children and the environment that families live in, she said, and teach children that they're not too young to make a difference.
That lesson is big. Because children are listening. Processing current events. And sharing their thoughts.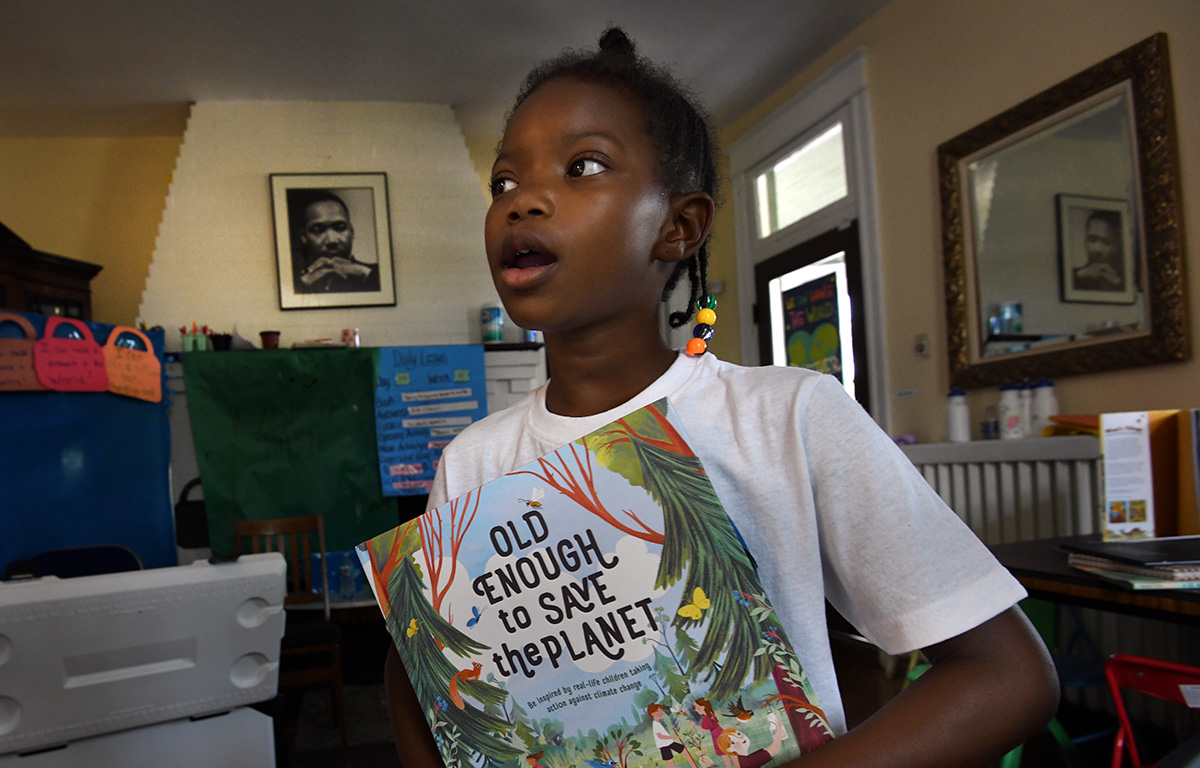 Gibbons' daughter, Dyllon-Rose Gaskin, did just that after her mother spoke at a recent parent meeting in the classroom. The 10-year-old scholar said the program allows her to read books every day and discover new words.
"I learn a lot," she said, explaining that she's finding out "interesting stuff" in a fun way.
"Miss Joy has a strong voice, and it helps me speak up sometimes," she said of Masha's work at the site.
So what exactly would she speak up about? Dyllon-Rose simply said, "I would speak up about, like, gun violence and different things around the world, like homeless[ness]."
How does it feel to know about these issues as a child?
"People are getting killed … every day, and that's sad, because people are losing their lives for no reason," Dyllon-Rose said.
Looking toward a happier future, she shared her desire to be a teacher, a hand model, the vice president, a mayor and "a lot more."
This kind of exchange, where scholars discuss a range of subjects, is not unusual.
After years of working in the space, Masha said she understands that age does not necessarily determine a child's experience. Gun violence was the scholars' issue for 2021.
"As we see more gun violence here in D.C., we know that we can have these conversations with our young people, because our model allows us to do that," she said. "So if gun violence is a topic that young people want to not only talk about but address, then we explore that solution with them and help them put it into action."
Within integrated reading curriculum lessons, Freedom Schools use books to explore particular issues and allow scholars to analyze each plot and connect it to the community. Schools also offer parents resources for talking with children about these issues.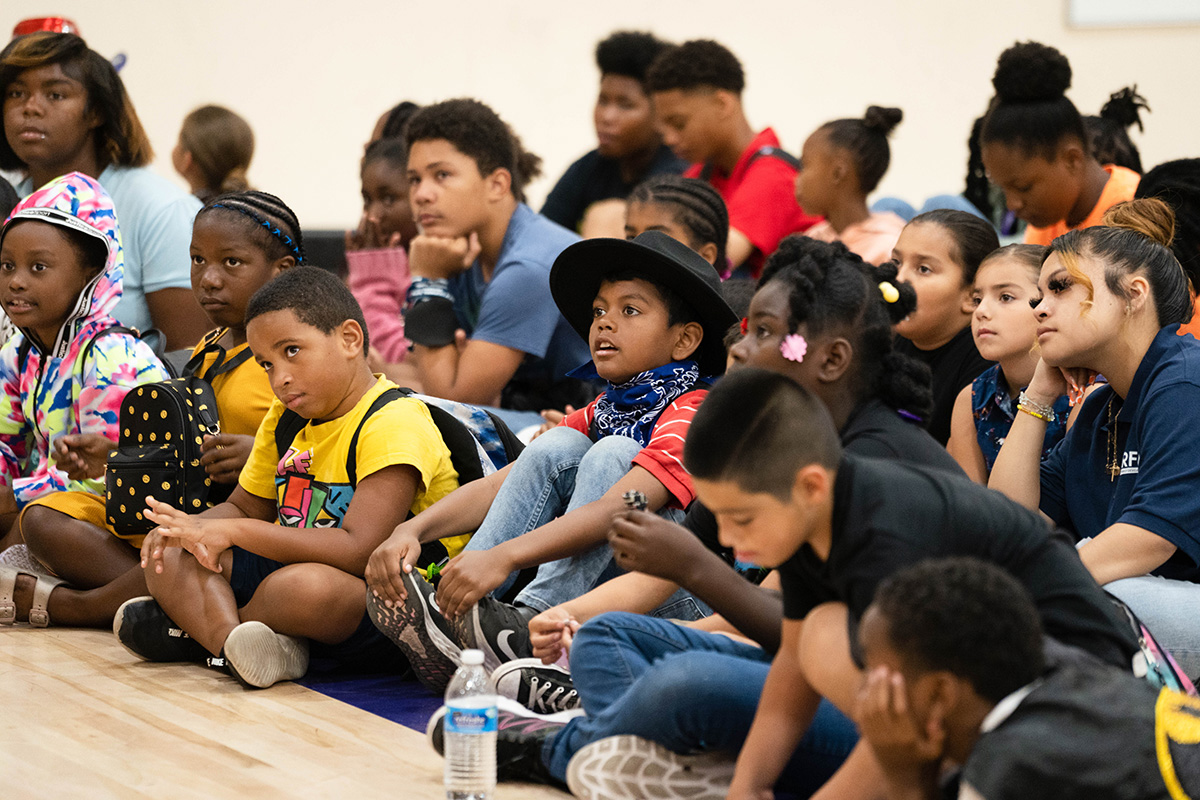 The faith connection
To make an impact, CDF partners with various institutions and organizations. To run a program, would-be executive directors apply on CDF's website and learn about the training, fiduciary and programmatic requirements that accepted sponsor organizations must maintain.
CDF recommends that, at a minimum, facilities be licensed to serve children. Programs then do their own fundraising to bring Freedom Schools sites to fruition, with CDF recommending that programs cover costs for at least 30 scholars.
Since faith communities have a long history of social action and advocacy work, this connection continues to resonate.
Wilson, who also serves on the Duke Divinity School board of visitors, references Jesus' words with respect to CDF's work and notes that defending children is "a religious commitment that is resonant with the call of the Christ."
"For an audience of clergy, I say, 'If Jesus did not walk among us, then Jesus has less capacity to connect with us,'" he said. "The God that I serve is one who took up flesh and walked with humanity."
It is this walk that others also highlight.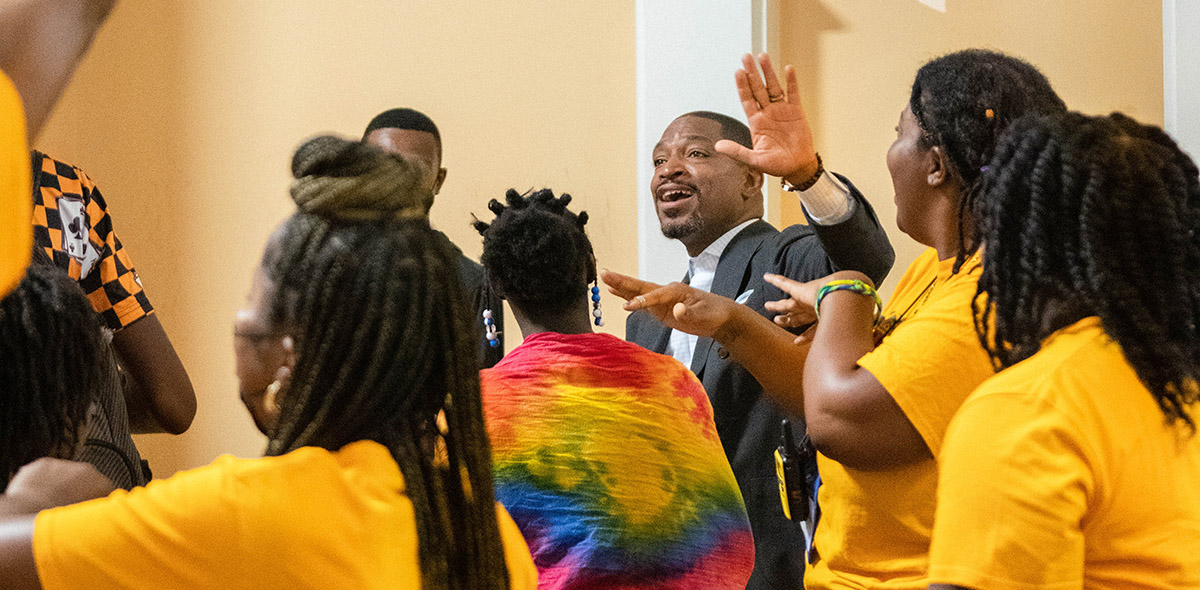 The Rev. Dr. Van H. Moody II, founding pastor of The Worship Center Christian Church in Birmingham, Alabama, said his church has offered Freedom Schools for several years. He said children in communities of color may not have access to early childhood education, which can put them "behind the eight ball" when they start school. Added to this, summer learning loss can have cumulative effects. But Freedom Schools can help.
"It's a beautiful program that really checks a lot of boxes that we're passionate about," Moody said, noting that it helps kids grow academically, helps them become more well-rounded because they gain a historical foundation, and helps empower them to become conscious changemakers.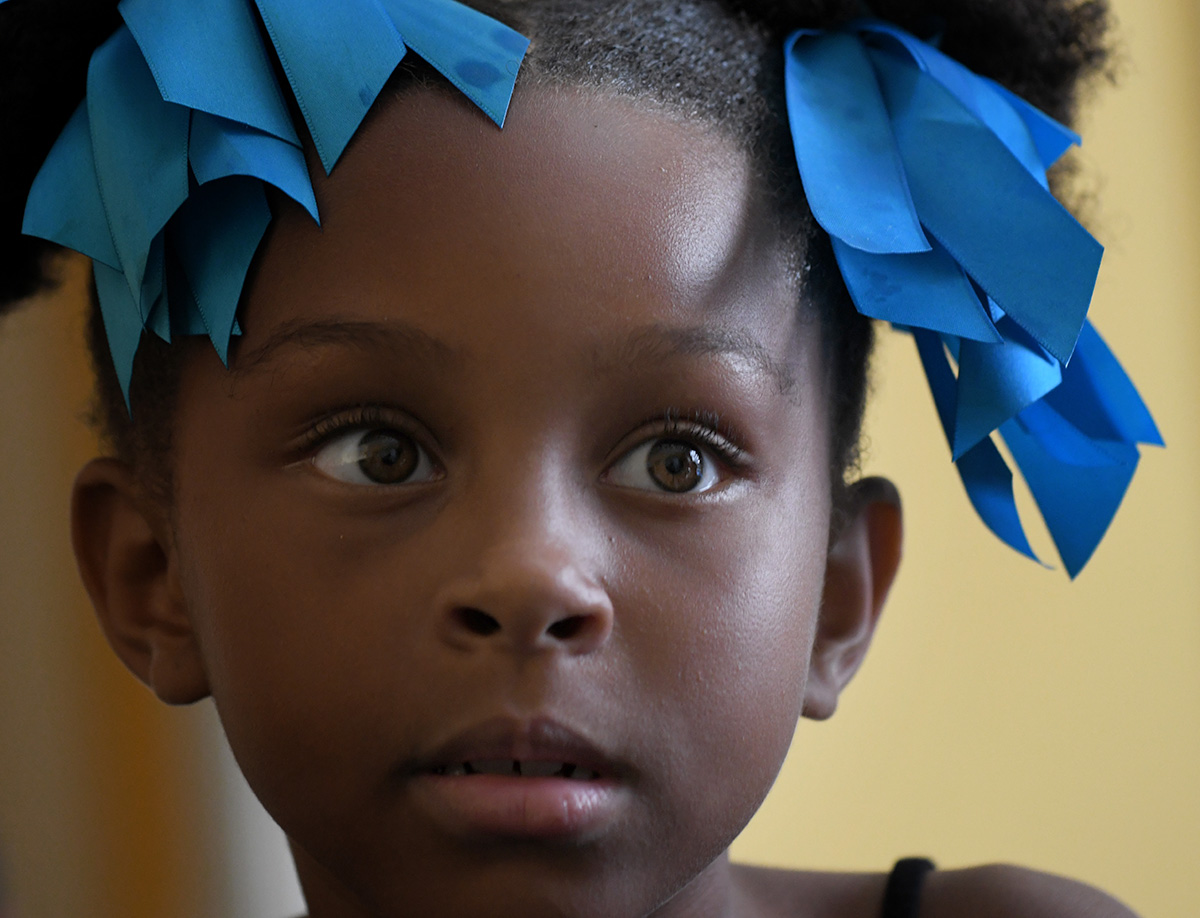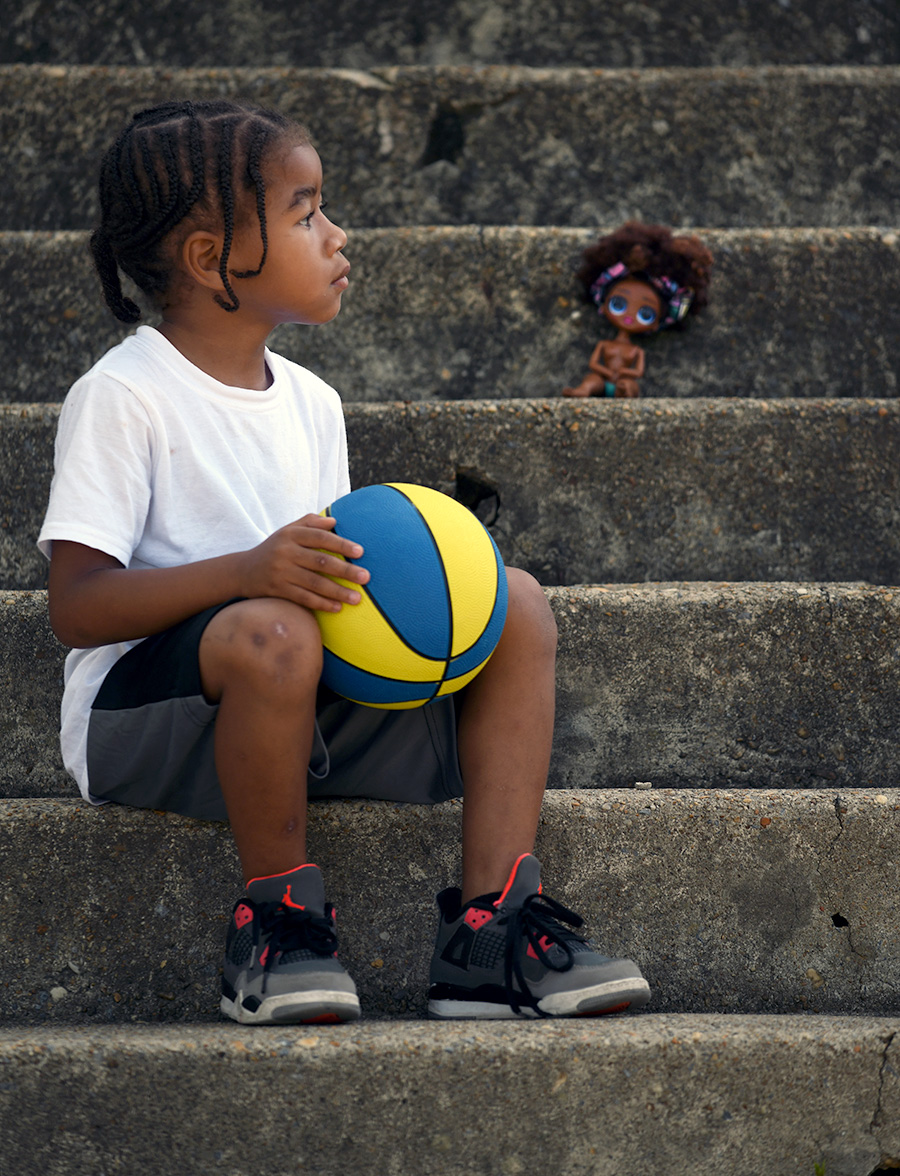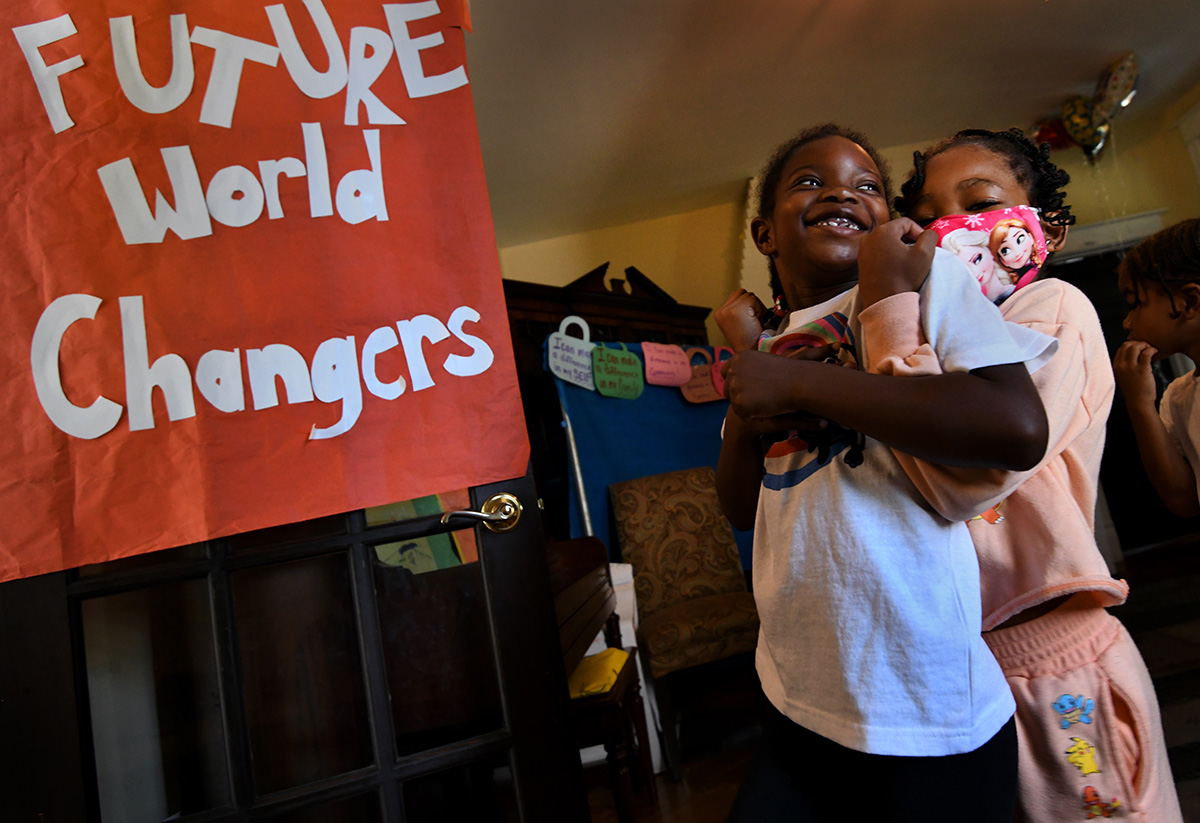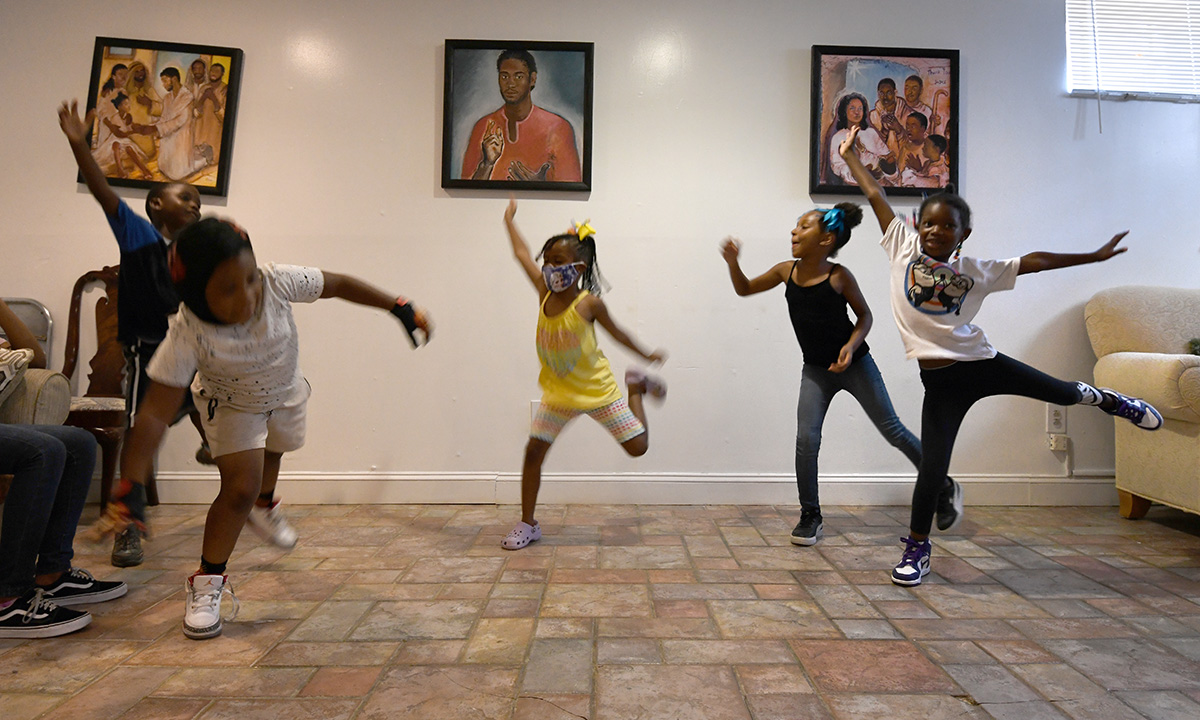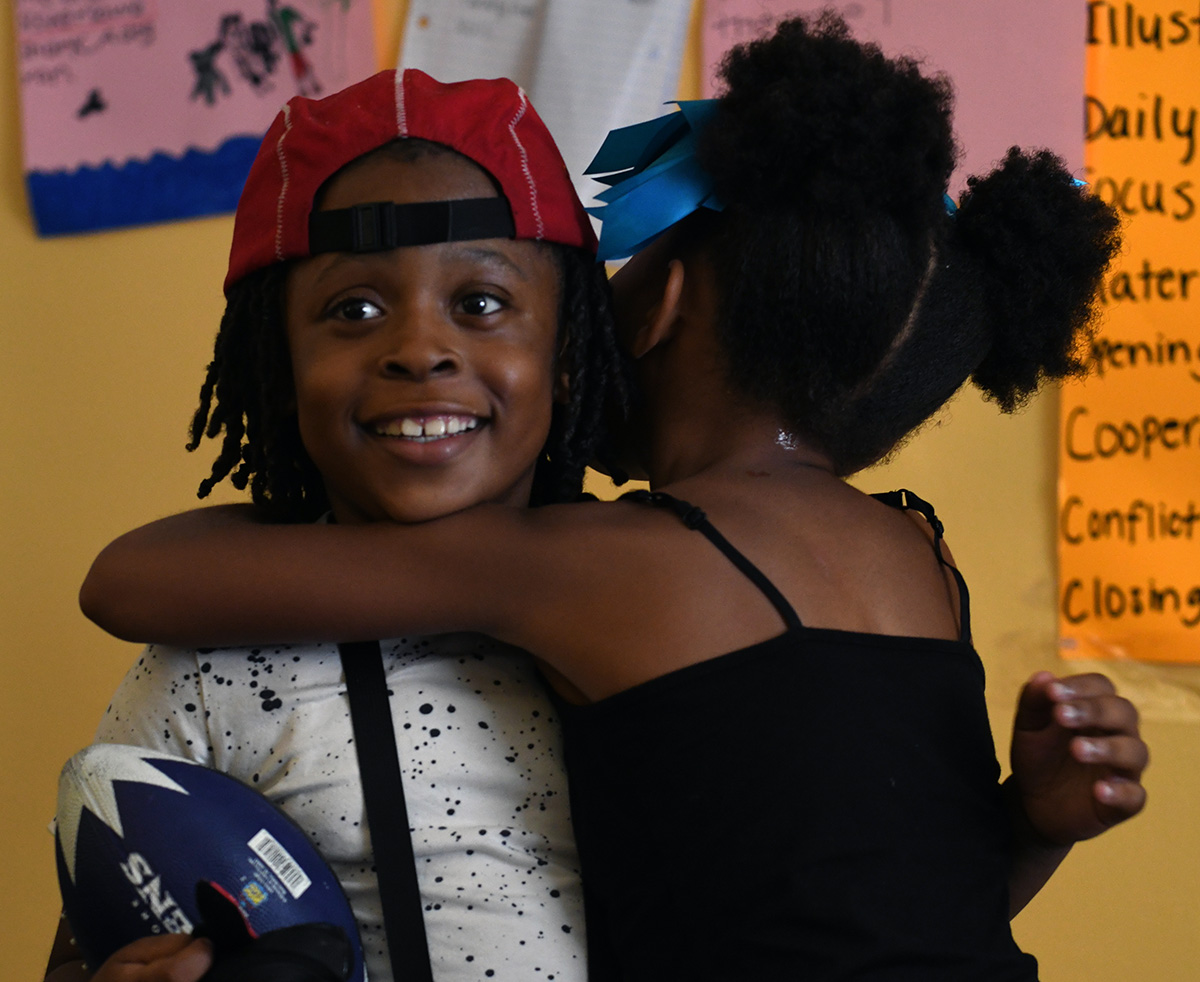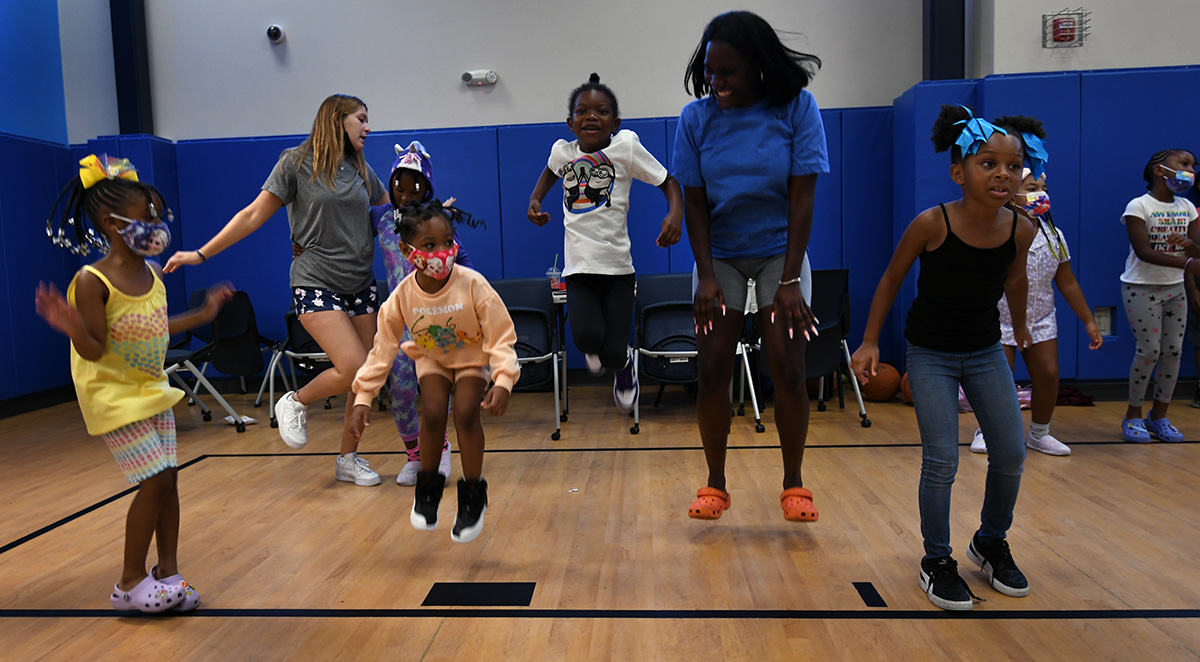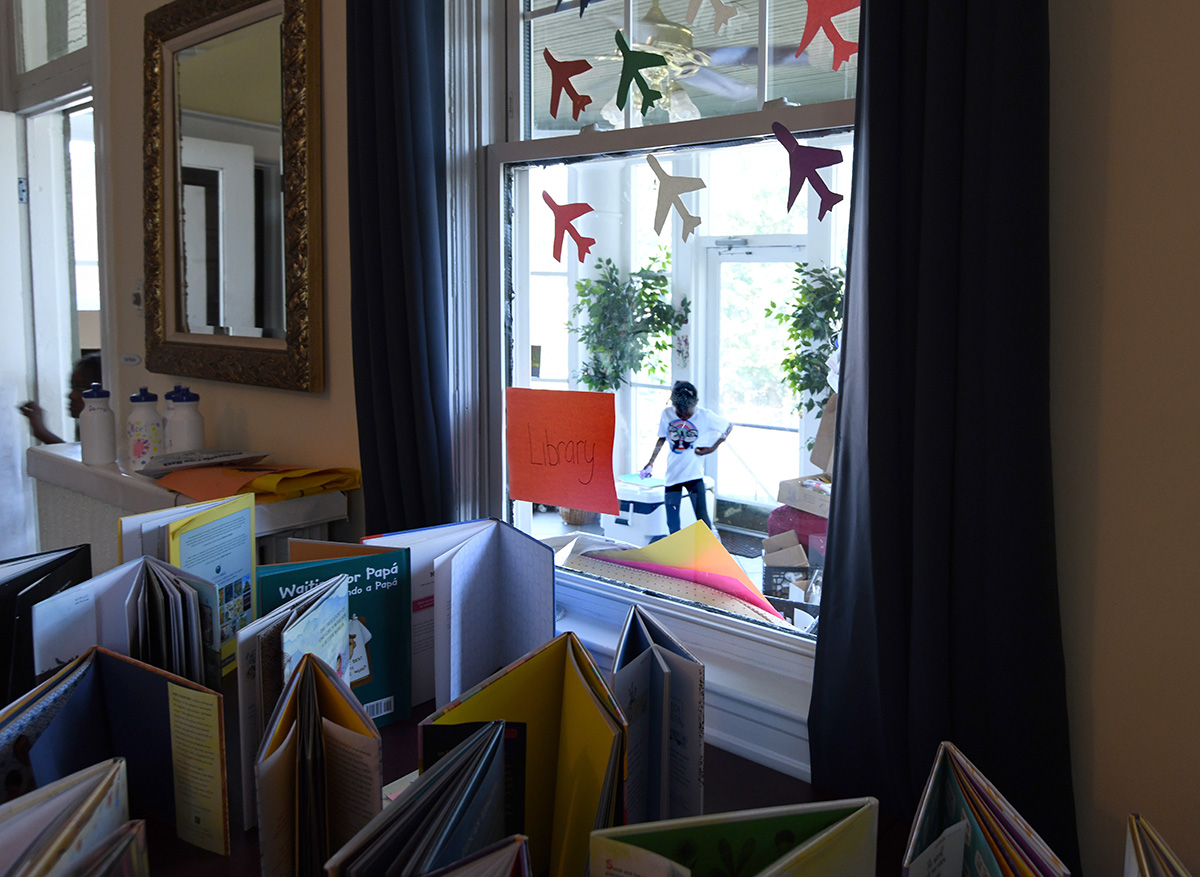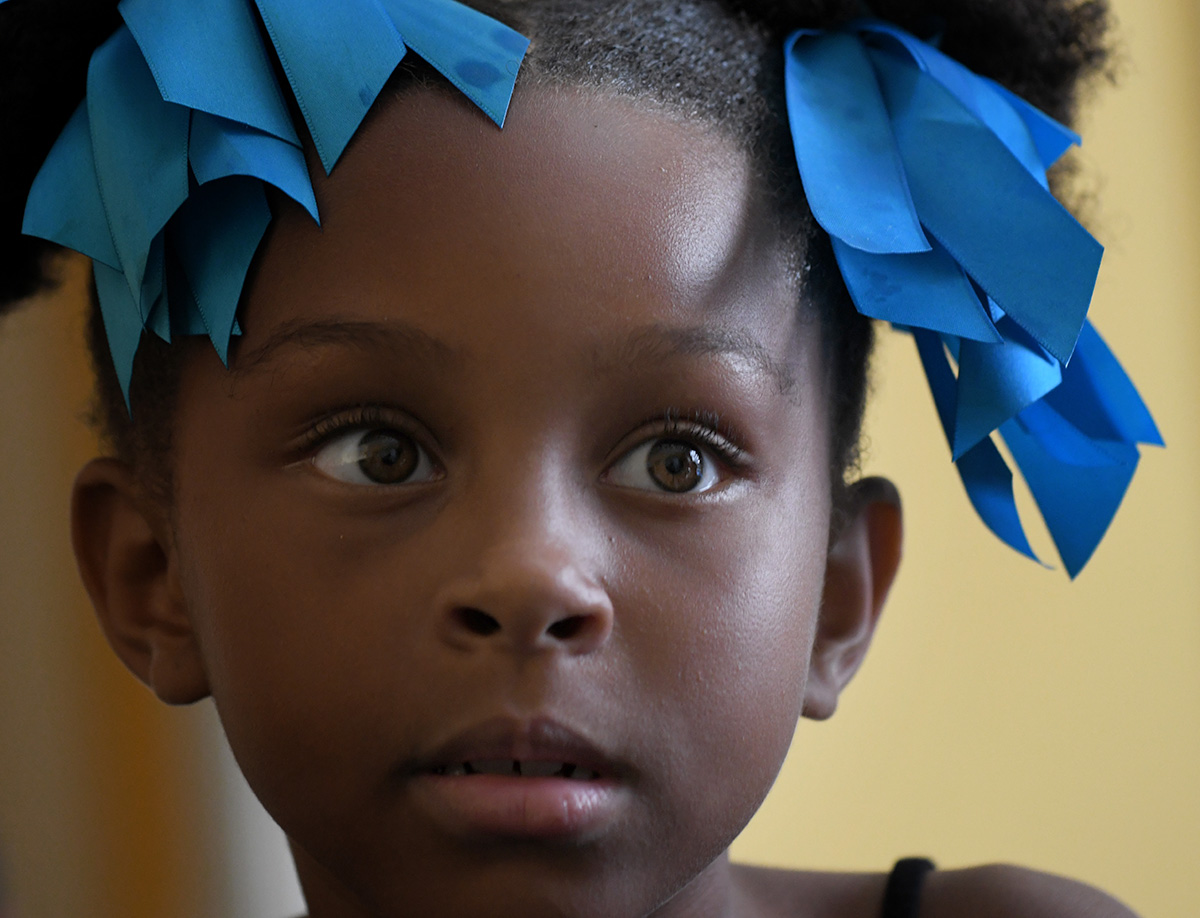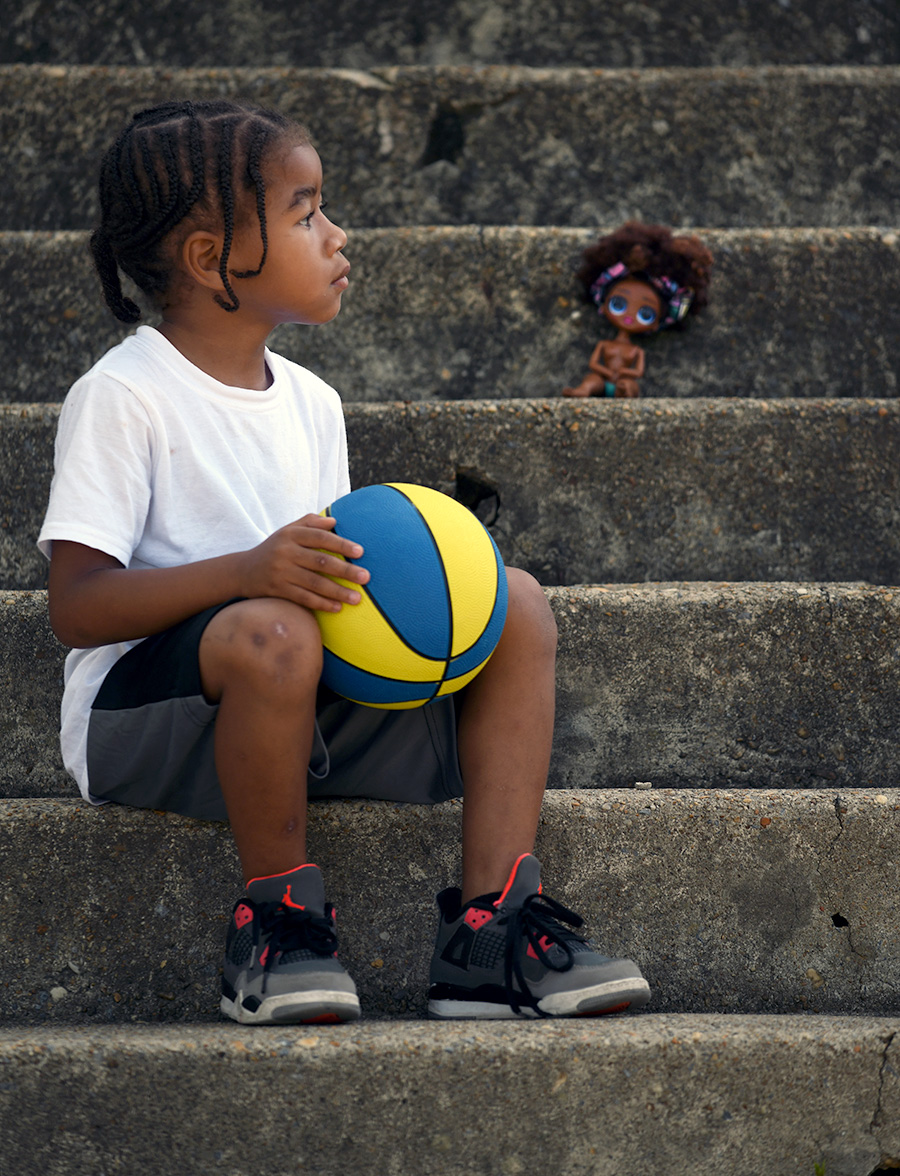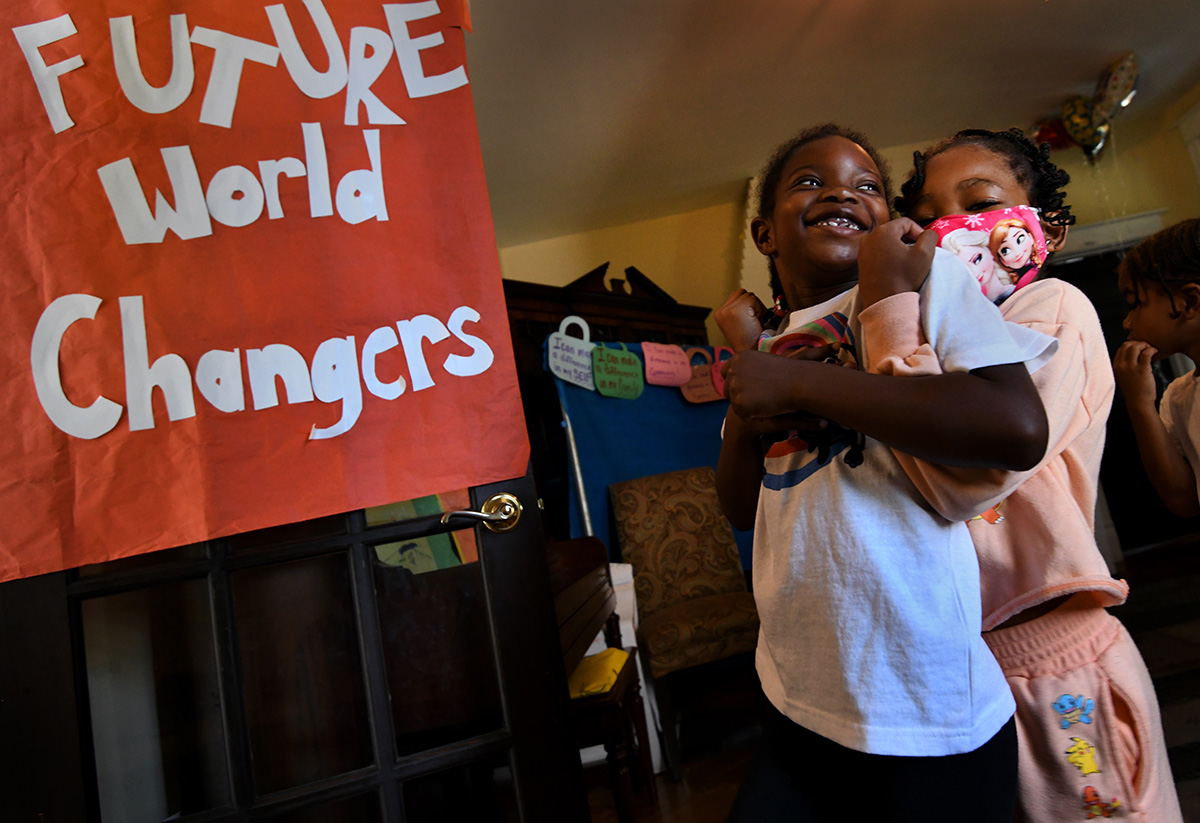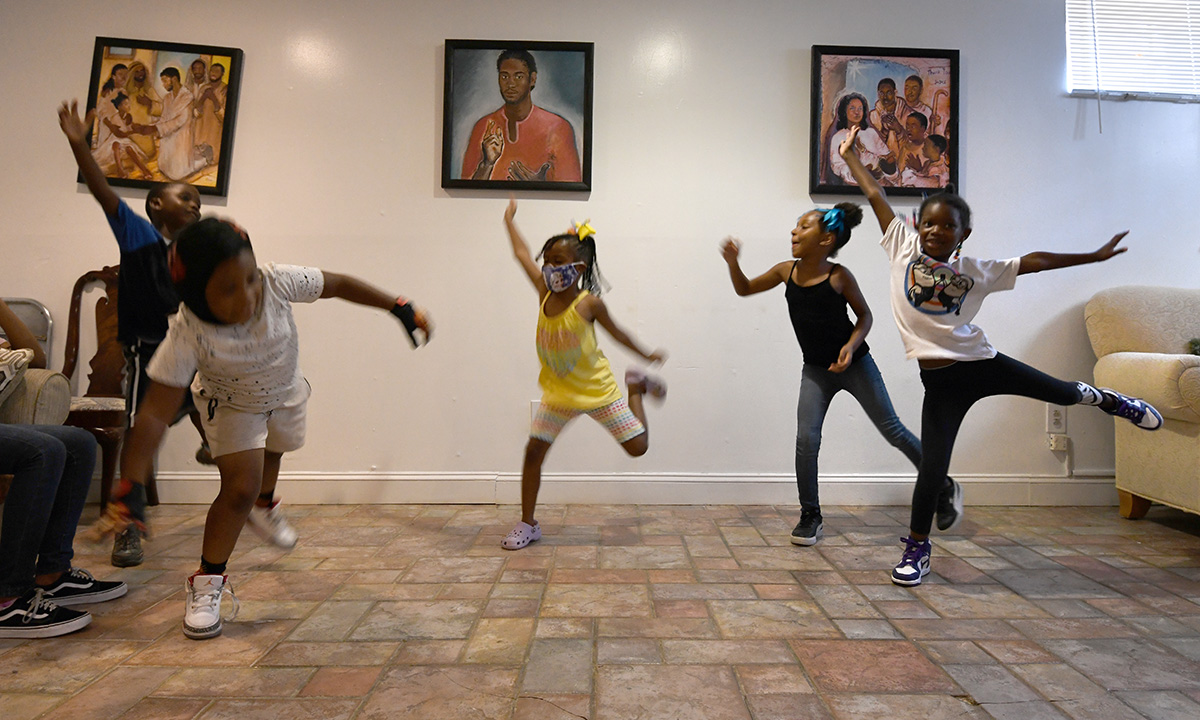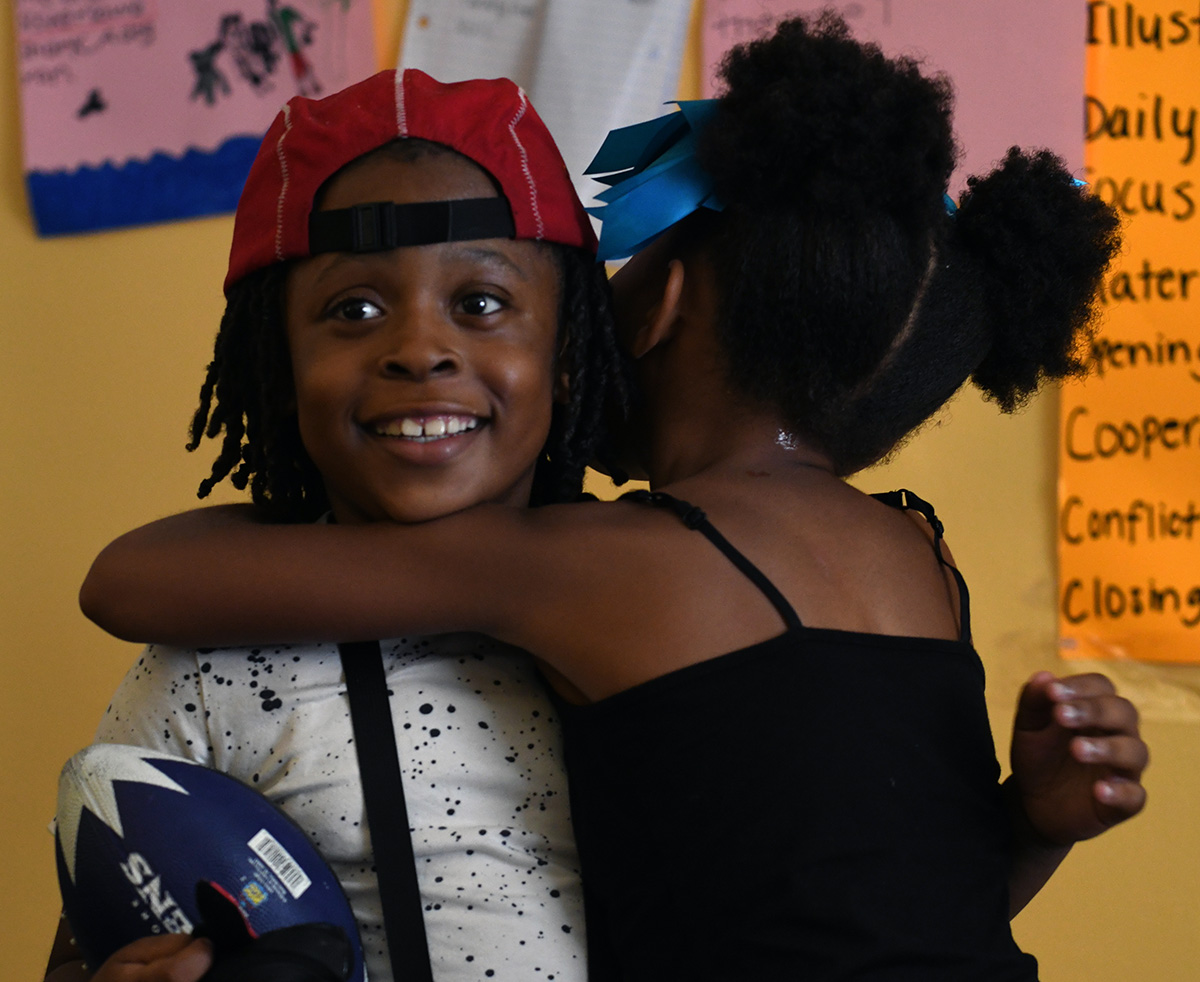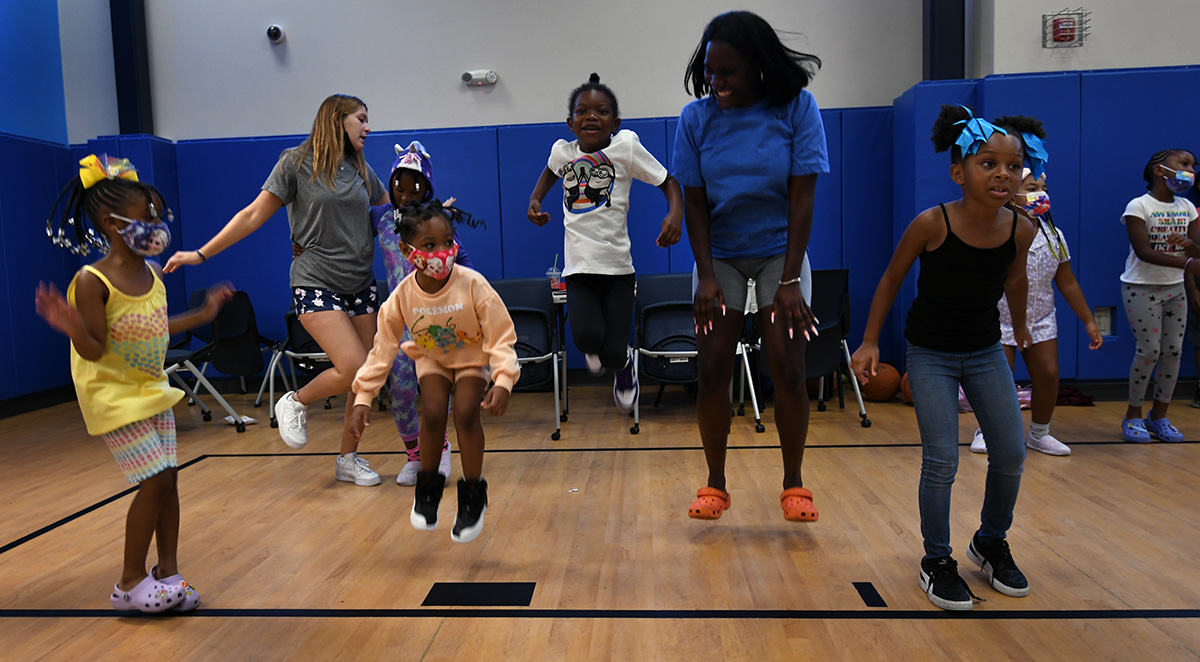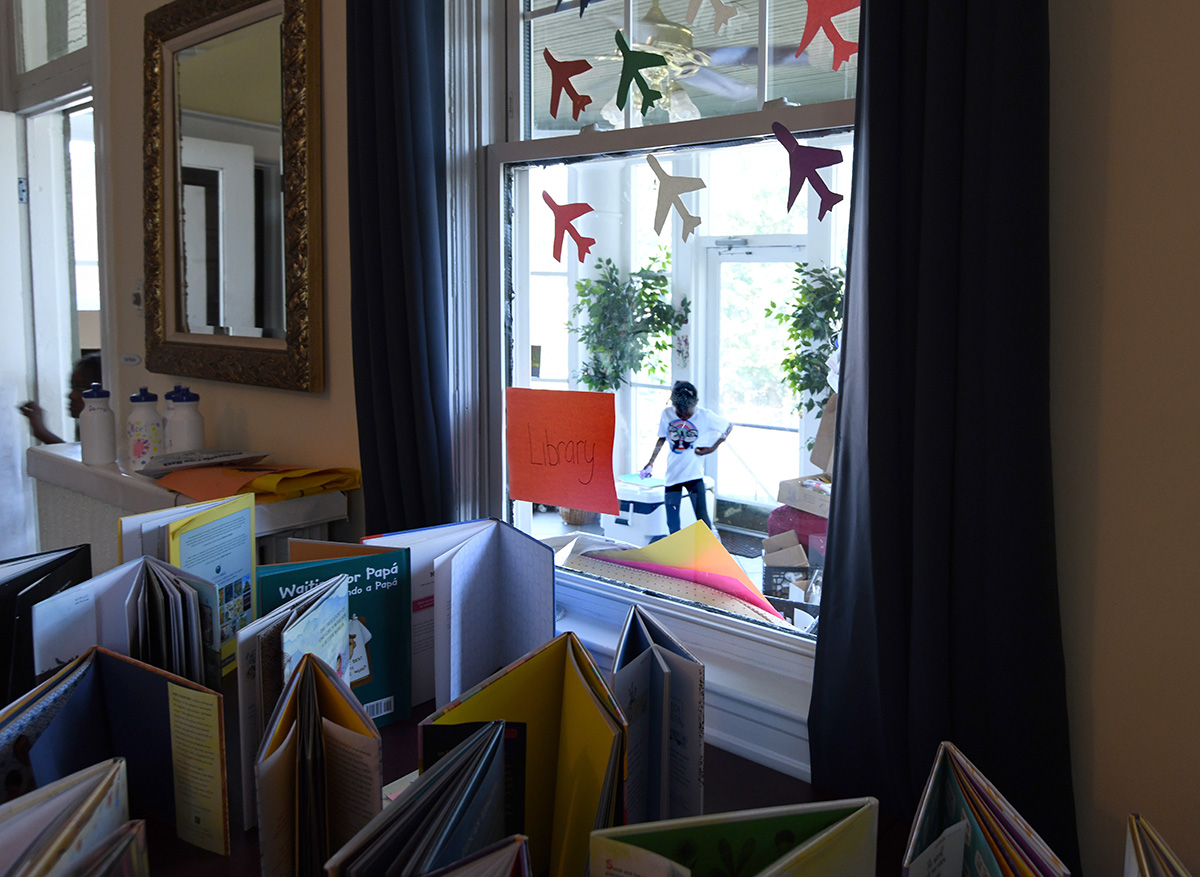 His church began supporting the program through funds dedicated to missions, and in recent years has funded it via an endowment, along with public and private partnerships.
"Our faith informs us about how important it is for us to make sure that the next generation not only knows God but that they are prepared to continue to really stand on the shoulders of the preceding generation and to carry the mantle forward," Moody said.
Birmingham has both a high murder rate and a high violence rate, and many kids are coming from communities where they haven't seen themselves in a positive light. With these schools, the pastor said, scholars can see the possibilities of what they can be.
"In the Old Testament, the nation of Israel is often taught to talk about the goodness of God and their faith principles with their children and their children's children," Moody said. "For us, pouring into the next generation, making sure that the next generation is educated … and prepared to live their best life and affect society in a positive way is an extension of what we believe God has called us to do."
What can your congregation learn from the Freedom Schools model of formation and community engagement?
Questions to consider
How does your congregation nurture the holistic well-being of children and families in your community?
How can partnering with a large national project like CDF's Freedom Schools empower your faith community's commitments to the young?
How do the five components of CDF's model speak to your faith community's theological understanding of discipleship and the formation of children?
How does the Freedom Schools model activate young people on issues that matter to them? Why might this matter to your church?
What can your congregation learn from the Freedom Schools model of formation and community engagement?
Last September was a blur of tears for first-year teacher Sarah Coute.
Armed with a degree in early childhood education, student-teaching experience and boundless enthusiasm, she arrived at Hugh Cole Elementary School in Warren, R.I., confident that she was ready for her own kindergarten classroom.
Then 24 children showed up. By the time the 3 p.m. bell rang that first day, her faith was shaken. As soon as her students left, Coute cried — a pattern she would repeat daily for weeks.
"I wondered if I could do it," Coute, 23, said. "I was overwhelmed."
Coute was still learning her way around the school. She struggled to cope with the children's short attention spans and their wide range of abilities. She wasn't accustomed to interacting with parents — something kindergarten teachers do daily.
"It was the students' first day of school, but it was mine, too," she said.
In the United States, most new teachers work in isolation. Apart from a few visits from their principal and maybe an occasional encouraging word from a colleague, they are left to struggle on their own.
Disillusioned and drained, about half abandon the profession by their fifth year.
Fortunately for Coute and thousands of teachers like her, the New Teacher Center, based in Santa Cruz, Calif., is working to prevent that outcome.
Conceived 24 years ago by Ellen Moir, the center is a nonprofit organization that seeks to improve student learning by accelerating the effectiveness of beginning teachers.
Questions to consider
Questions to consider:
What investment does your organization make in mentoring? Is it enough? If not, how can it be increased?
Write a job description for a mentor in your field. What qualities would be essential?
How can you open yourself and your organization to exposing weaknesses, talking about what's not working well?
Obvious parallels exist between new teachers and new clergy. Do you know a pastor who needs a mentor? Could you be that person?
At the heart of the center's work is a sophisticated one-on-one mentoring program that enables new teachers to learn from the best, inspires them to stay in the profession and enhances their growth as educators.
"Teachers can transform lives," Moir said. "And I'm determined to make sure every kid, regardless of their ZIP code, gets a great teacher. I want to make sure these new teachers are successful."
Programs in 50 states
The New Teacher Center has programs in all 50 states, working with local school districts, state policymakers and educators to launch coaching programs for novice teachers.
In 2010-11 , the center trained more than 7,500 coaches who mentored more than 24,000 teachers around the country.
Nowhere has the center's work been as extensive as in Rhode Island. In the program's first year, 2011-12, it included 262 teachers, almost every first-year teacher in the state.
Throughout the year, the state's new teachers were intensively mentored by 17 veteran teachers selected for their classroom expertise, strong "people skills" and passion for teaching. Next year, about 300 beginning teachers and 20 coaches will participate.
The investment includes $650,000 to the New Teacher Center, the coaches' salaries, and materials and other costs associated with overseeing the program through the Rhode Island Department of Education.
Already, the induction program seems to be paying off, with the first-year teachers, their principals and the coaches all giving it high marks in a survey. Eventually, the state hopes to see the same results others using the center's induction programs have documented: increased teacher retention, improved teacher performance and — the most critical indicator of success — gains in student learning.
It's too soon to have such comprehensive data for the Rhode Island program, but Sarah Coute's principal, Chuck Mello, is already a believer.
Under the weekly guidance of her coach, Gino Sangiuliano, a veteran elementary teacher from a nearby district, Coute has greatly improved her classroom effectiveness, Mello said.
"I won't call Sarah a seasoned teacher yet, but she's gained a lot more ground and confidence in a much shorter amount of time than most first-year teachers," he said.
Backyard dreams
The New Teacher Center was dreamed up in Moir's backyard in 1988, when she was director of teacher education at the University of California at Santa Cruz. Every year, her program sent out promising young student teachers with all the qualities and training required to become great educators.
"And every October, a student teacher would call me and say, 'I'm quitting. I never thought it would be like this. I can't get discipline in the class, and I can't teach my content,'" Moir said.
Beginning teachers often get the hardest assignments in the toughest schools, where resources are scarce and burnout is common.
"New teachers were really given a sink-or-swim approach," Moir said, "and I could honestly see that some of the best candidates in our program weren't making it."
Moir and her colleagues decided to change that.
They began working with teachers, principals, superintendents and union leaders in nearby school districts to develop an intensive mentoring model. Great teachers — the best in the district — would work with novices, dispensing practical advice, emotional support and hands-on assistance with analyzing student work.
That fall, they rolled out their fledgling program in a handful of schools. The results were almost immediate.
"We saw better retention right away," Moir said. "Principals were saying first-year teachers looked like third-year teachers."
Within a few years, education philanthropies such as The Noyce Foundation and the Walter S. Johnson Foundation took notice, giving multimillion-dollar grants that helped the center refine its techniques and training for mentors.
The small, local program with fewer than a dozen staff began to grow. Educators from other states came to Santa Cruz to see the coaching program, often contracting with the center.
In 2009, Moir spun off the center from UC Santa Cruz to become an independent nonprofit and expand the center's work as far as Canada and Scotland. Today, about 200 people across the country work for the center, still headquartered in Santa Cruz, with key offices in Chicago, New York and Durham, N.C.
Core principles
Over the years, the New Teacher Center has continued to tweak its approach and refine its training program for mentors. But the core principles have remained the same, Moir said.
To the center, mentoring is a full-time job, requiring a particular set of skills in which the mentors must be trained. Coaches are granted a leave of two to three years from classrooms and paid their full salaries. Throughout the year, they receive ongoing instruction from the center.
The quality of the program's mentors is paramount. The coaches must be masters of their profession who are nonjudgmental, good communicators and adept at building relationships. Selection is by a rigorous application process. Out of 100 applicants in Rhode Island, a panel of state education officials, principals and center staff selected only 17.
Once the mentoring program is in place, everyone gets one-on-one attention and immediate feedback. Coaches are assigned a maximum of 14 to16 beginning teachers a year and spend at least 90 minutes a week with each one, observing a class and debriefing the teacher that same day. The coaches, too, are observed by center staff throughout the year.
"It's humane," Moir said. "What we want is not just a teacher but someone who is on the path to excellence. Why would we leave these novices on their own, struggling?"
Undergirding it all is the support of key leadership. It may take time to educate leaders about the details and goals of a coaching program, but their buy-in and support is essential, Moir said.
In the spring before the induction program began in Rhode Island, state education officials, aided by center staff, held a series of informational meetings with superintendents, principals, teacher union officials and others so they would understand what was expected of them and how they would benefit.
Coaching for the coaches
Under the New Teacher Center's system, even coaches need coaching. So every other Wednesday, Gino Sangiuliano, Coute's mentor, drives to the Sheraton Hotel in Warwick, R.I., for his own dose of inspiration and guidance.
He gathers with the 16 other induction coaches, state education officials who oversee the program, and two center staffers who fly in for the sessions — senior director Jan Miles and senior program consultant Fred Williams.
Though the coaches are seasoned teachers, they are now in the world of adult mentoring, where different skills are required.
Instead of disciplining and lecturing, the coaches must excel in the art of sensitive conversation. Like therapists, they must be able to elicit self-awareness, gently pushing the novices to identify and articulate their successes and struggles.
They discuss "adult learning theory" and adopt phrases like "equity of voice," which essentially means listening to their beginning teachers with respect and an open mind.
The coaches are trained not to "fix" new teachers but to help them become better on their own terms, using their particular strengths. Coaches have to be patient and remember that they are not trying to clone themselves, Miles said.
"Not every good teacher can be a good coach," she said. "You need to mentor every beginning teacher differently."
As full-time mentors, the coaches spend four to five days a week in schools with their beginning teachers. Much of their time is spent alone, working independently, following a grueling schedule.
They visit three or four new teachers each day, observing them in the classroom and debriefing them during free periods, at lunch or before or after school. At night they write reports, conduct research and respond to emails and phone calls from their beginning teachers.
The twice-monthly forums at the hotel provide the coaches with support and essential data they can use every day. Four times a year, Miles and Williams also lead the coaches in intensive three-day sessions on key topics.
The sessions are "invaluable," said Sangiuliano. "Our time together is about learning from each other and reflecting."
In the meetings, Miles and Williams give the coaches strategies to use. As former teachers and mentors, they know how to dig into the nitty-gritty of the classroom and explore the complexity of the split-second decisions teachers make each day.
The entire process is aimed at improving the coaches' ability to cultivate trust and collaboration.
"The mantra is 'relationship,'" said Williams. "How are you going to work with someone to make them open to exposing weakness? That's not something people are comfortable with. It's hard to open yourself up to an examination of what's not working well."
'Look at her now'
One recent June morning, as the school year drew to a close, Sangiuliano was back in Coute's classroom. Squeezed into a chair designed for a five-year-old, he leaned forward as Coute read to her class.
"Let's play one of our absolute favorite games," Coute said. "Opposites."
She opened a book, hiding a page with her hand.
"Up," she said, calling on a girl in the front row.
"Down," the girl said, as Coute revealed the word "down."
"Left," Coute said to a boy who was getting restless.
"Right," he replied.
In, Out. Near, Far. Push, Pull.
"That's right," Coute said. "Kiss your brain."
The students put their fingers to their lips and then lightly touched the tops of their heads.
Some children started to wiggle. A few shouted out answers.
"No calling out, please," Coute said. The class settled down.
During the lesson, Sangiuliano took notes using a form created by the New Teacher Center. He "scripted" her lessons in 5- to 10-minute increments, logging how many children paid attention and the strategies Coute used to keep them on track, address discipline issues and answer questions.
"One, two, eyes on me," Coute said as she effortlessly transitioned the children to a game.
"Look at her now," Sangiuliano said. "She's so relaxed and confident. I didn't expect to see so much growth in a year."
After the children left for music class, Coute and Sangiuliano had 45 minutes to discuss the morning's lesson.
Over the year, Sangiuliano helped Coute identify her struggling students and analyze their growth on tests and other assessments. Together they developed routines for the children to follow, and ways for Coute to transition between lessons.
During one math lesson last fall, Sangiuliano recalled, Coute asked the students 46 questions in 10 minutes.
"I don't think I'll ever forget that," Coute said. "I had to learn how to slow everything down, and pace it. My voice was too loud; I had to bring the volume down. But without Gino, would I have picked up on those things?"
The first time the two met last September, Coute burst into tears. By Halloween, Coute wasn't crying every day. Now, tears are rare.
"I am so excited for next year," Coute said. "We've worked out some kinks, and I'll be that much better."
Sangiuliano will have a new crop of first-year teachers to coach.
"But she has my cell number," he said. "She knows I'm here."
Mentoring 101
Leadership buy-in is essential. Educate your organization's leaders about the importance and goals of intensive mentoring.
Quality is everything. Mentors should be masters of their profession who are chosen through a rigorous selection process. Determine the qualities you want in a mentor, develop an application specific to those goals and screen top candidates face to face.
It's a full-time job. Informal mentoring leaves little time for deep discussion. Ideally, mentoring is a paid, full-time job focused exclusively on helping novices. Coaches should receive ongoing training and support.
It's the right thing to do. Mentoring is humane. Leaving novices struggling is not.