Supporting female clergy during Women's History Month and beyond
We celebrate Women's History Month in March with reading lists, social media campaigns and presidential proclamations highlighting the accomplishments of women across the centuries. But while we honor progress on many fronts, we must also lament all that remains to be done and undone.
These intertwined realities ring especially true for women in ministry. Many of us serve in congregations under or alongside female pastors, priests, deacons and lay leaders who faithfully proclaim the Lord's word and work. Movements like #ChurchToo have dragged some of the darkest abuses of women into the light, amplifying the stories and the steps toward healing of survivors. Women preach, teach and testify with bigger platforms and influence than ever.
But tensions, divisions and injustices remain. According to the National Congregations Study, women made up only about 13% of Christian congregational leaders in 2018-19. And that number has likely decreased over the course of the pandemic.
Writing for Faith & Leadership in August 2021, journalist Yonat Shimron noted that the pandemic "has wreaked havoc on working women," including women clergy.
There are no good figures on the number of clergywomen who have quit as a result of the pandemic, but Christian leaders say the coronavirus has exacerbated the already-stressful lives of women clergy. Many have reported exhaustion, burnout and decision fatigue from the prolonged struggle to care for their congregations, their households and, in many cases, communities combatting racism and anti-Asian violence that arose in response to the illness.
On top of these pandemic stressors, women faith leaders face a continued onslaught — within their own communities and in the headlines — of reminders that they and their ministry may not be taken seriously or viewed as legitimate. Just weeks ago, the Southern Baptist Convention made national news when they kicked out five churches (including Saddleback, a prominent California megachurch) for having female pastors.
The SBC example is extreme, but even women who work in churches and denominations that claim to celebrate their gifts have to (at best) carry this news around with them and (at worst) experience their own slights and judgments.
These issues will not disappear overnight. But I wanted to offer a few ideas on caring for and advocating for the women ministry leaders in our lives. These are practical, concrete actions — many of them drawn from the wisdom shared with Faith & Leadership over the years — that can help female leaders in the church know they are valued and respected.
Don't assume that you know exactly what the women in ministry in your life need. Instead, invite them to talk freely — and listen to them. In 2019, we interviewed Manuela Casti Yeagley, who served as the lead researcher for a study of early-career clergy in the Flourishing in Ministry project. As Yeagley pointed out, "Church organizations have become more vocal about speaking against sexism, but clergywomen often lament that it mostly happens during big organizational gatherings. These women would like to not just have men onstage telling them what sexism is about but to be invited to speak about their experience in very real terms."
How often do we extend this kind of invitation? What if we pushed discomfort and defensiveness aside and committed to listening? Yeagley recommended that we "focus on congregational culture, to empower women to speak about what life as a female pastor really looks like." In what ways can your congregation do this kind of empowering?
Find out what your church and/or denominational policies are on matters like parental leave or time away to care for a sick family member. Unfortunately, you may discover that your church or denomination does not even have these policies in place. As minister-nonprofit leader Susan Rowland Miller and minister-nurse Pamela Graf Short reminded us in 2022, "Many churches and denominational bodies have no parental leave policies. Those that do often have inadequate policies: too little paid leave (6-8 weeks), paid leave at a reduced rate (such as a percentage of full pay), or no paid leave at all (allowing only unpaid time away)."
What systems of support are in place for your ministry leaders who need to step away for a season? Researching the kinds of policies in your context — and acting when what's available is inadequate — is a way to put your care for all ministry leaders, not just women, into practice.
As Miller and Short put it in their argument for churches' parental leave policies, "As denominations continue to seek ways to retain women clergy and address the wage gap between male and female clergy in similar positions, birthing a supportive parental leave policy would be a significant advance toward a larger comprehensive strategy."
Working toward just systems of care for female clergy and leaders is a step toward more fair treatment of clergy and leaders overall.
Increase your church's funding for spiritual resources for leaders. As we seek to support women leaders, we need to pay attention to their spiritual needs in addition to their physical and economic ones.
A friend of mine recently began a half-time role as a co-pastor of her church. When I asked her what has proved most helpful and encouraging, she told me that the congregation has given her a large allowance covering spiritual direction, conferences, books and other spiritual retreats "to make sure I am taking care of my spiritual needs and not burning out."
Does your church offer a similar kind of fund? What sorts of resources are available because of it, and could it expand? In the words of one of our "questions to consider" regarding women clergy and the pandemic, "How are you planning for your long-term health and restoration?"
Remind women faith leaders that they belong. Yeagley observed, "The cumulative effect of sexism in the church is that it undermines women's confidence and ability to trust that they belong in leadership roles."
An encouraging note or a few words of affirmation after a sermon aren't going to build that confidence back up single-handedly — but they won't hurt, either.
You can also remind women leaders that just by standing at the pulpit, just by giving communion or wearing vestments, they are providing a witness and an example to future women leaders. There's data to back this up: "Research shows that girls who have significant interactions with a female church leader have higher levels of self-confidence and significant advantages in terms of educational and career achievement," Yeagley said.
She continued: "It's what we see every week at church that influences how we behave in society and who we see as suitable and not suitable for certain positions."
What do our people see at church each week? How do we communicate to our sisters in Christ that they are more than just suitable for leadership in the church — that they are called to it, too?
These are practical, concrete actions — many of them drawn from the wisdom shared with Faith & Leadership over the years — that can help female leaders in the church know they are valued and respected.
Teresa Mateus got the call from Charlottesville, Virginia, on the August 2017 day when a white supremacist drove his car into a group of counterprotesters, killing Heather Heyer and injuring dozens of others.
Organizers there asked, "Can you come?"
"They were inundated with all of this trauma," Mateus said. "And even the providers in the community that had treated trauma for years didn't know how to treat this kind of trauma, because it was unique and new and specific to social movements."
Mateus, based in Louisville, Kentucky, is a licensed clinical social worker and trauma therapist by training who teaches spiritual care. And she offers such care for those involved in social movements. The work has history, and world events in recent years have given it renewed urgency.
"The lineage of healing justice going back to at least the '80s is really the genesis for the kind of work that we're talking about when we're talking about doing healing work — spiritual care and social movements," Mateus said.
Issues like racial justice, women's rights and the environment have pushed people into the streets and their concerns onto computer screens, televisions and newspaper pages, reaching beyond those actively engaged in protests. Between Jan. 20, 2017, and Jan. 31, 2021, the Count Love project (which tracks public protests through local media coverage) reported 27,270 U.S. protests, with more than 13.6 million attendees.
These protests, and the ongoing activism that happens in less public settings, can be emotional for participants as well as those observing them or living in affected communities. Movement chaplains can help address the distress, sadness and exhaustion that may accompany activism.
"We believe the field of chaplaincy has expanded tremendously. We believe that the way we are called to provide spiritual care is different in 2023; therefore, we believe that movement chaplaincy is the most cutting-edge way of doing chaplaincy in 2023," said the Rev. Dr. Danielle J. Buhuro, the director of movement chaplaincy for Faith Matters Network. The Nashville-based nonprofit offers resources for connection, spiritual sustainability and accompaniment for community organizers, faith leaders and activists.
"People who are involved in movement chaplaincy take seriously this notion that we are called to care not only for the spiritual, religious or faith needs of a person, but we are called to care also for the social and emotional mental health of patients," said Buhuro, who is also the executive director of Sankofa CPE Center.
The evolution of movement chaplaincy
How is your faith community present or absent in movements for justice? Why is that?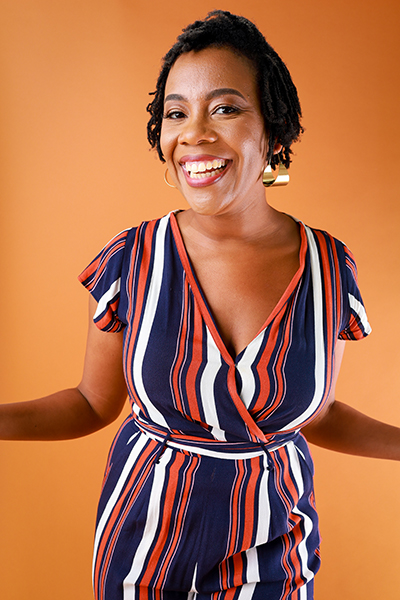 The Rev. Jen Bailey, the founder and executive director of Faith Matters Network, wrote in an email interview that movement chaplaincy is only one manifestation of work in social movement spaces that centers healing and care.
Movement chaplains offer spiritual, emotional and relational support to people engaged in social justice movements, wherever these people may be. Their work "has its antecedents in the lineage of the Southern Freedom Movement and more contemporary efforts through the healing justice movement," Bailey wrote.
Mateus also pointed to the "heavy history" of healing justice in the Detroit area. "It's very important work; it was happening very grassroots," she said, noting that although the work wasn't situated in what are considered epicenters of power, "luckily, it's beginning to rise to the top."
There is breadth in how the efforts are framed. For instance, the person offering the chaplaincy can be grounded in movement culture and understand activist life and what it's like to be an organizer, said Hilary Allen, who previously consulted on the movement chaplaincy project at FMN.
Under this definition, the approach that chaplains take is intended to be anti-oppressive, to fit within movement culture, and the person or organization receiving the care also is "grounded in movement," she said. In this way, the presence of chaplains allows there to be spiritual care in secular spaces.
At the height of 2020's protests — in the midst of the COVID-19 pandemic and the aftermath of the brutal slayings of Ahmaud Arbery, Breonna Taylor, George Floyd and others — images showed seas of people demonstrating in cities across the country. Related images showed law enforcement officers dressed in riot gear, using tear gas, brandishing batons and pushing back against the crowds — even as almost 95% of U.S. demonstrations during that time connected to the Black Lives Matter movement were peaceful.
Activists continue their work amid the seemingly infinite unfolding of more tragedy, such as the January 2023 killing of Tyre Nichols by police officers in Memphis, and the subsequent release of deeply disturbing videos.
The Rev. Vahisha Hasan, who is based in Memphis as a part of the activist community, is dedicated to providing this kind of pastoral care. After Nichols was killed, his community of fellow skateboarders organized a vigil at a local skateboarding park. There, standing under the night sky surrounded by a crowd, Hasan offered the opening prayer.
What justice issues are people concerned with in your area, and how are faith communities part of the concern? How might they be part of the solution?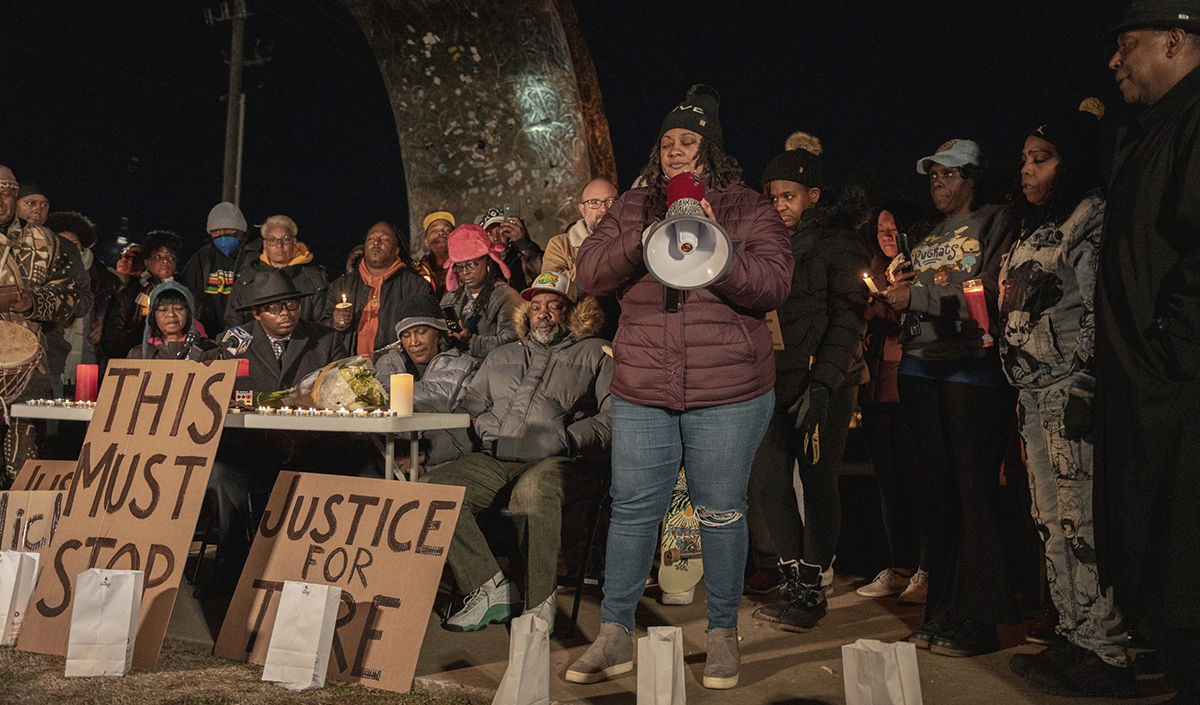 She has attended meetings with the district attorney and the Department of Justice, she said, and attended Nichols' nationally streamed funeral.
Hasan has focused on faith, social justice and mental health as program director at Historic Clayborn Temple in Memphis (the site where activists organized for the 1968 sanitation workers strike) and as executive director for Movement in Faith, a project of the Transform Network that works, in part, to connect people and faith communities with broader justice efforts to practice transformational church and social change.
"In order to do sustainable movement work, we need to have integrated wellness. How do we do this — how do we live and not die? We don't want the state to take our life. But we don't want this work to take our life either," Hasan said. "The overarching framework of my theory of change, if you will, is that we need well people who are doing well work to create well systems."
In many ways, Hasan is typical of those carrying this work forward.
"Many of the folks who seem most drawn to movement chaplaincy," wrote FMN's Bailey, "are those who feel a particular call to accompany those on the frontlines of social justice issues and/or who have some training in pastoral care, mental health, etc., and are looking for ways to deploy their skills in a way that can be nourishing to movement spaces."
Movement chaplaincy also seems to be growing more common. "We believe that the tide is turning," said Buhuro, the chaplaincy director. "We see more people working in various forms of social justice chaplaincy than we do folks working in the hospital. … We believe the hospital chaplaincy is no longer the traditional model."
Accessing training
Training for this demanding vocation is offered by groups such as Faith Matters Network and PeoplesHub. At FMN, students are offered "the opportunity to dig deep into their own traditions of healing and accompaniment while also learning practical skills for de-escalation and mental health first aid that can be of assistance to organizers and activists," wrote executive director Bailey.
The network's 12-week course, offered in partnership with the School of Global Citizenry, launched in 2019 and has trained more than 600 participants so far, according to Bailey.
"Students who took the 2022 course were involved in multiple capacities with local, national, and international movements for justice as well as serving as leaders in social justice work in their congregations. The course equipped students to draw from their particular denomination's spiritual practices as a source for their approach to movement chaplaincy," she wrote.
Participants have gone on to engage with everything from discipleship groups to social justice committees to anti-racism teams in churches from California to Maryland. Some have also continued to work independently of churches.
"Especially with the training course, we found that a lot of people were interested in movement chaplaincy as a sort of additional skill set or tool set that they'd be able to rely on," said Allen, the former network consultant. That broad subset of trainees could include people such as social workers, emergency medical workers, attorneys and even teachers, she said.
Mateus, the social worker and teacher, said there are many stages of social movements and many stages of trauma within them.
"I believe there's a place for chaplaincy and spiritual care at every layer," she said.
At the time she received the call to Charlottesville, the city already had some resources and infrastructure, Mateus said. When she got to the scene about a day and a half later with a small team, she connected with Unitarian Universalist organizers who had been previous contacts, along with Black Lives Matter leadership, to find a location and hold space for people who needed support. Through word of mouth, Signal chats and other community communications, they opened the space for drop-in hours to allow people to visit.
For her work providing spiritual care, Mateus said, she has integrated creative arts, contemplative practices such as yoga or meditation, and indigenous practices from her own Latinx orientation. She said this kind of care is especially important in communities of color, because there can be a lack of therapists who understand complex identities and the nuances of social movements.
Hasan incorporated breathwork into her prayer at the Memphis vigil. "Breathwork as a form of grounding has been really pivotal for me. And I include it in prayer; I include it as practice," she said, noting that she also integrates as much communal healing as possible.
What is one creative way that you have offered or could offer support to justice advocates in your area?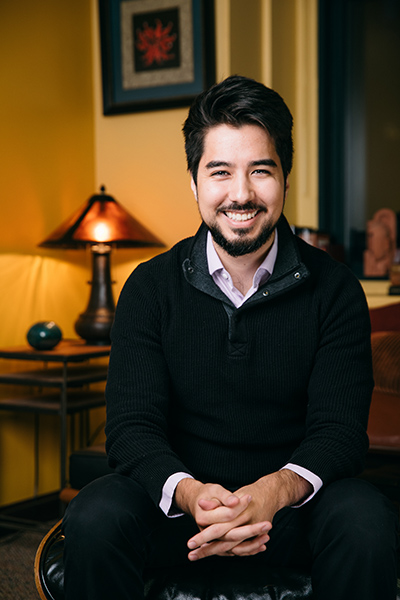 When professionals are trained in movement chaplaincy, they can provide more well-rounded care in general. Kenji Kuramitsu, who is based in Chicago, is employed full time as a clinical social worker at an LGBTQ health care center, and part time as a chaplain to a nonprofit. Though his training in chaplaincy is more traditional (he formerly served in a hospital setting), he recognizes the benefits that movement chaplaincy can provide.
During the earlier days of the COVID-19 pandemic, he said, he volunteered as a chaplain to support front-line workers.
"Folks who were themselves ministry, spiritual care, congregational leaders or other kind of providers were feeling as exhausted, as terrified, as uncertain as the communities of people they were serving," Kuramitsu said.
"Movement chaplaincy has the potential to provide access to spiritual care to populations that haven't traditionally been served by chaplains," he said.
Sustaining the work and connecting with communities
Movement chaplaincy can be a way to both reach people beyond church walls and offer those who would not ordinarily attend divinity school a way to care spiritually for others.
"As we know, some people, for whatever reason, it's their life circumstance, are never going to quite get close enough to those faith communities to be able to access those resources," Allen said. "Movement chaplaincy may be something that a person could get from a pastor, but they may never step foot inside a church."
For faith leaders who want to participate in this chaplaincy or help sustain it, Mateus said, understanding the fluidity of these practices can be helpful. Many of those in movements may not come from the Abrahamic traditions, she said.
To help bridge the gap, Mateus said, clergy could go beyond the old model of staying within their own houses of worship.
"You have to be where people are," she said. "Particularly with social movements, if people aren't seeing you at meetings, if you're not at least showing up and saying, 'I care about what you're invested in,' you can't show up in the moment of crisis and people believe that it's authentic or that they can trust you. There's a lot of necessary mistrust in social movements," Mateus said.
Building relationships with community organizers, asking what kinds of resources they need and being present in necessary ways can build trust, so that when help is needed, organizers can reach out, Mateus said.
Faith leaders also should consider being open to other points of view. "Listen to the organizers and let yourself be led by those who are most proximate to the challenges because they often have the best insight into the solutions that are needed," Bailey wrote, noting that faith leaders can look for these contacts by searching online for local organizations doing "movement chaplaincy" or "healing justice" work.
Buhuro, who works as a chaplain to chaplains, said she offers support via one-on-one talks, meetups, monthly and quarterly events, and even physical care packages, with items like gift cards, T-shirts and candy. She also spoke to the importance of doing creative, on-the-ground work, pointing to chaplains who spearhead food banks and serve in funeral homes.
"Our movement chaplains work hand in hand with community members to address unemployment, poverty, violence and other forms of oppression in that community. We're not just wanting to show up when it's time to provide care to activists on the front line during a rally, a march or a demonstration, but we want to provide long-term, systemic change by journeying with people in the community over a period of time," Buhuro said, noting that chaplains also can carry out this work by advocating for resources with legislators and clergy.
When chaplains learn to offer these more creative kinds of care, the results can be powerful.
"Movement chaplaincy can serve the spiritual and holistic needs of social justice organizations and their leaders not only in peak movement moments — such as the climax of a campaign, election, or major actions and street demonstrations — but in the in-between times," the Rev. Margaret Ernst, the director of learning and integration at FMN, wrote in an email.
How can you build relationships and foster trust with secular activists and advocates?
"Movement chaplains can help meet those needs through supporting groups and organizers to celebrate victories, grieve losses, work through conflict, attend to trauma, and facilitate nourishing community care," Ernst wrote. "Movement chaplaincy should help those who are [on] the front lines of justice struggles to know that they do not have to carry their burdens alone."
As individuals, faith leaders also can consider stepping out in other ways. "God is bigger than our individual safe communities, our individual churches, our individual institutions. So if God has placed a purposing in you, … then go find the place to be rooted. Do not wither and die where you are," Hasan said, noting that this growth does not require severing relationships with the people who have been spiritually formative.
"For the collective, for faith communities, I say we need to wrestle more," she said. "The same wrestle that Black churches had during the civil rights [movement] is not a dissimilar wrestle as today. It is a lie that all Black churches were excited about what MLK was doing and how he was showing up. There were people who absolutely were like, 'Be quieter; don't do this; don't make waves.' Because what he was doing was dangerous."
But the stakes remain high. "There needs to be some transformational work that's happening, and the church needs to see itself in movement," Hasan said. "And, God bless, the movement absolutely needs to see the church. What it will require is some vulnerability and some deference."
How are you present in the day-to-day activities of your community beyond church walls?
Questions to consider
How is your faith community present or absent in movements for justice? Why is that?
What justice issues are people concerned with in your area, and how are faith communities part of the concern? How might they be part of the solution?
What is one creative way that you have offered or could offer support to justice advocates in your area?
How can you build relationships and foster trust with secular activists and advocates?
How are you present in the day-to-day activities of your community beyond church walls?
Dana Cassell is looking for a full-time job. I met Dana a decade ago, in her first year as part-time pastor of the Church of the Brethren congregation in our city. Ten years on, she has found that cobbling together full-time pay out of multiple part-time jobs is no longer financially sustainable. Dana, who is single, has also struggled to find a part-time role that will cover her health insurance.
I think of Dana each time I see an emerging consensus among church professionals that bivocational ministry is "the future." As congregations and their budgets dwindle, I understand why ministry is moving in the direction of a clergyperson with one or more jobs beyond the pulpit. For some pastors, that's a welcome revision of a role that can be isolating and insular. Ministry "beyond the walls" can offer possibility and hope.
But the turn to bivocational ministry as an answer to clergy shortage and budget woes is often shortsighted. Dana, as a bivocational pastor who directed a program to support people in bivocational roles, saw this firsthand.
In her denomination, many pastors classified as bivocational have supplemented their income with retirement benefits and savings. Others have served churches in a limited capacity while holding full-time jobs outside the church. But what about people with families? And can bivocational ministry support single people sustainably?
Responsible models of bivocational ministry require churches and denominations to consider factors of age, race, family size, location and marital status in policies for salary and health care benefits.
For unmarried people who receive no health care benefits from a spouse's job, paying full or partial premiums cuts deep into a paycheck. Unlike married bivocational clergy, whose family units often have a second income, single bivocational pastors are on their own to negotiate the shortfalls of their lower salaries. Even in connectional polities, the decision to provide health care benefits to pastors working up to 20 hours a week remains voluntary on the part of the congregation.
And then there's the issue of debt. The majority of clergy incur graduate school debt from a seminary or divinity school, but for Black pastors, the economics are even more stark.
Black seminary graduates are burdened with significantly more debt than their white colleagues. In congregational polities, Black pastors are less likely than their white peers to receive retirement benefits or health insurance through their congregational roles. For many pastors of color, bivocational ministry isn't an option but a requirement to make ends meet. That can mean managing a 40-hour work week and a solo pastorate simultaneously.
Another friend, Heidi, reminds me that this scenario of bivocational is different from a call to two vocations. "I would not choose to work in multiple settings," she tells me, "but I have done it out of necessity."
This distinction — between bivocational ministry and multiple jobs — is often left out when I hear bivocational ministry lifted up as a model. How can congregations and denominations support clergy in finding meaningful and mission-driven work? If that work requires returning to school for further training, are institutions and churches prepared to offer financial support?
I know the struggles of part-time pastoring firsthand. I once served in a part-time ministry role, cobbling together a full-time salary from other jobs. I received a stipend toward half of my health insurance premiums but nothing for my spouse and children.
My contract included no retirement benefits or dental insurance. During those years, one of my cavities rotted so badly that I eventually had to receive a crown. The cost was astronomical, and the pain was constant. I relied on public dental clinics and dental schools for my care, often waiting months for treatment.
Part-time roles meant absorbing not only financial precarity but also the psychological burden of risk. This reality affected my relationship to the church. If we could not care for the health of our clergy, what did this mean about our commitment to laborers outside the church? How could we proclaim good news for workers when our church workers barely got by?
My denomination, Mennonite Church USA, has recognized the health care inequity for part-time pastors and pastors of color. In response, the Mennonite Church in 2010 launched The Corinthian Plan. Congregations, area conferences and agencies that choose to enroll in The Corinthian Plan contribute to a Fair Balance Fund.
Wealthier congregations and constituents pay more into the fund to support congregations that struggle to pay the full premium. This form of economic redistribution addresses the needs of small churches and of bivocational pastors.
That plan was lifesaving for Pastor Tomas Ramírez of Luz y Vida Mennonite Church in Orlando, Florida. In 2017, he was diagnosed with leukemia. The Fair Balance Fund provided additional financial support for his expensive and extensive cancer care, including a bone marrow transplant. Because the costs were shared across The Corinthian Plan holders, he also did not see a spike in his premiums.
Other denominations are looking for new and innovative ways to provide their part-time pastors secure and healthy futures. My friend Dana's denomination, the Church of the Brethren, recently announced new guidelines for pastoral compensation. These include a minimum salary suggestion that takes into account inflation. They also look at housing costs with respect to ZIP code as well as calculating hours per week in a contract only after housing and pension costs are covered.
The church can't turn to bivocational language as an excuse to underpay or underinsure employees. If we aren't intentional about setting structures to support bivocational ministers, we can anticipate exploitation, exhaustion and failure.
The future of ministry may be bivocational, but it will be healthy, just and whole only if congregations and institutions work creatively and intentionally to redistribute funds, offer robust benefits and attend to the long-term stability of these roles.
It took Anne Blue Wills 10 years to finish her biography of Ruth Bell Graham. There are good reasons for that.
Wills was otherwise fully engaged as a wife, mother and professor of religious studies at Davidson College in North Carolina, where she was named chair of religious studies.
But mostly, she was devoted to capturing the complicated legacy of Billy Graham's wife. Her book, "An Odd Cross to Bear: A Biography of Ruth Bell Graham," offers a sympathetic yet objective look at an extraordinary woman.
Ruth was content to live in her husband's shadow, caring for their five children while he circled the globe in praise of Jesus. But keeping the kids in line — she once locked a misbehaving Franklin Graham in the trunk of her car — wasn't all she accomplished.
She had grown up in China, the child of American medical missionaries for the Southern Presbyterian Church. Ruth was a writer and speaker and her husband's most trusted adviser. She oversaw the construction of the log cabin in which the Grahams lived (and Billy died) in Montreat, North Carolina.
She was, Wills says, maternal, stubborn and a practical joker. She was brave; she lived with chronic pain starting in 1974, when she fell setting up a zip line for her grandchildren. She died June 14, 2007, at 87.
Ruth did not identify herself as a feminist; she insisted that her liberation grew from God's promises fulfilled through Jesus. On a 1979 broadcast of The Phil Donahue Show, she said she was "liberated from having to earn a living."
Yet Wills argues that Ruth lived an independent life even if she rejected the feminist label.

Wills is a native of Greenville, South Carolina. After graduating from Davidson, she earned a master of divinity degree from Yale Divinity School and a Ph.D. in American church history from Duke University.
"An Odd Cross to Bear" is Wills' first book, and was honored by Christianity Today's 2023 Book Awards as the year's best work in history and biography category. She spoke with Faith & Leadership contributor Ken Garfield about Ruth Bell Graham's life and influence. The following is an edited transcript.
Ken Garfield: Where does the title of the book, "An Odd Cross to Bear," come from?
Anne Blue Wills: Ruth was always fielding questions about what it's like to be married to Billy Graham. Ruth said, "It's an odd kind of cross to bear."
What she came to understand is that it was a vocation for her to be married to Bill (that's what she called him), to share the work he was doing and keep him focused on evangelism. It was something she believed in doing and knew that she was intended to do, purposed to do, but it was hard.
KG: What do you want readers to take from this book regarding Ruth Bell Graham's life and legacy?
ABW: She never wanted to be dowdy or unapproachable. The first time that Billy went to lead a crusade in London, in 1954, the organization was not sure they were going to draw a crowd. Billy wanted her to take off her makeup. They wanted all the women in the party to take their makeup off. She pushed back and said, "What credit does it do to Jesus for me to be dowdy?"
She was naturally beautiful. She enjoyed nice clothes. She enjoyed shopping, apparently. She had a kind of cool, Southern style to her. My students' generation, they think of her as a stuffy, dowdy churchwoman.
Ruth didn't look that way. She didn't act that way. She wanted to be up to date, and she wanted to keep Billy up to date. That's one thing I would like readers to know about her life.
As far as her legacy goes, it's a little trickier and maybe not as positive.
Franklin [Graham] and Anne [Graham Lotz] are the two Graham children who have the most public profiles. [Franklin runs the Billy Graham Evangelistic Association; Anne is an evangelist and author.]
If we consider the work that each of them does as part of Ruth's legacy, there's a lot of Ruth in both of them. I think it's more in terms of temperament and the willingness to call out things, maybe controversially.
KG: Ruth was strong. She was independent. But she was a stay-at-home mom who deferred to her husband. How do you situate her in terms of feminism?
ABW: For women of faith who are shy about identifying themselves as feminists, she offers a way to complicate or maybe uncomplicate the ways we think about feminism.
For example, I identify myself as a feminist because I believe that women are fully human and patriarchy hurts everybody. Patriarchy constrains everybody.
I think about the ways Ruth was constrained. She married Billy instead of maybe becoming a single female missionary. But that was a decision she made because she loved him and was able to sort through her faith commitments in such a way that it made sense to her to marry him, to go that route rather than dedicate herself as a missionary.
KG: Is there a moment in Ruth's life that touched you the most, a moment or chapter in her life that spoke to you personally?
ABW: One of those moments is meeting Billy in 1940. They were so young when they met. Oh my gosh, they were [early 20s]. He was handsome. She was so beautiful. The magnetism that had to exist between the two of them!
That's one thing that humanizes them for me and helps me time-travel back to the late 1930s and early '40s with them on a college campus. They're very glamorous to classmates at Wheaton [College]. Everybody on campus loves them.
They just were kind of human to me as young people.
At the other end, I have a lot of pathos around her being buried in Charlotte, North Carolina. In some ways, it makes me really sad for her, that this brilliant, loving woman becomes reincorporated as a pawn.
[The Washington Post broke the story of the family squabble over Ruth wanting to be buried in the North Carolina mountains and their son Franklin wanting her and Billy to be buried at the Billy Graham Library in Charlotte.]
Is that too strong? It makes me a little angry. On the other hand, she doesn't have to worry about it anymore. In my understanding of the world, she and Billy are together again, and that's all that matters.
[Such was the contrast in how they handled illness that the family would joke that Billy's tombstone would say "I told you so" and Ruth's would say "Never felt better." Her actual tombstone declares "End of Construction — Thank you for your patience," words she had read on a road sign.]
KG: Is there a moment in her life that you studied that you wish you could have told her, "Don't do that"?
ABW: The thing that happened when Gerald Ford was in Charlotte in 1975 [when the president came to speak at a bicentennial observance in Graham's hometown].
KG: I knew you were going to say that.
ABW: The Charlotte Observer's stories are super, because you can just feel the heat in the sun. People are uncomfortable. There sits Ruth in the front row, and this guy has his sign. It says "Eat the rich" [protesting the event's mix of religion, business and politics]. You've got Billy Graham there, for Pete's sake.
Ruth takes the sign and puts it under her feet [so the protester can't retrieve it]. Just the physical comedy aspect of it.
He accuses her of pushing him or somehow putting her hand on him, so he brings assault charges. She shows up perky as a petunia in court with three attorneys. The judge dismisses the charges. She said beforehand she's not copping a plea.
KG: Don't you think that story speaks to her spirit?
ABW: Oh yeah. Stubborn. Maternal. She totally saw that man as the same age — he was 28 — as Anne or one of her older daughters. So she is thinking, "Respect your elders; respect authority. The president is speaking." There's a kind of inflexibility there.
She was playful. She loved to pull gags on people. At the same time, here she is completely unwilling to bend to let people protest openly at a public event in a public park.
To take the guy's sign and put in under her feet like a scold? C'mon Ruth, what were you thinking?
KG: If you were sitting beside Ruth at a fireplace, having a cup of tea, what would you want to say to her, having spent a decade studying and writing about her life?
ABW: Wow. I would let her know that that I really did try to be faithful to the person I thought she was.
Patricia Cornwell [the crime writer and close Graham family friend] writes in the preface of her book about coming to Ruth and saying, "I want to write a book [about you]." Ruth was like, "No, don't waste your time on me."
I'm guessing that Ruth would say to me, "I don't know why you spent so much time, 10 years, whatever, and all this angst, worry, stress, traveling around trying to talk to people. Why would you do that about me?"
I would say, "Well, you're pretty important."