Bivocationalism has historical roots — and modern benefits
By late September 2022, as the senior pastor of Great Hope Baptist Church in Richmond, Virginia, the Rev. Melvin F. Shearin II had worked every Sunday since the beginning of the year.
Although he was hired as a full-time pastor seven years ago, and he views this work as a calling, he has found that his compensation does not fully cover health care and other essentials.
So in addition to his standing duties as senior pastor, Shearin has taken on additional employment. Over the years, he has worked as a call center manager and at a local gym and has even started his own travel business, to ensure that he can meet his financial obligations.
Bivocationalism is not a modern phenomenon, especially for pastors in historically Black churches and those that serve Latino and immigrant populations. According to the 2021 report of the National Congregations Study, one in three congregational leaders (35%) is bivocational, and one in five (18%) serves multiple congregations. And the number is growing as congregations shrink.
"Seeing pastors doing part-time ministry is nothing new. It goes back, of course, to biblical times and the apostle Paul being a tent-making pastor," said the Rev. G. Jeffrey MacDonald, the author of "Part-Time Is Plenty: Thriving Without Full-Time Clergy."
MacDonald, who himself works as a reporter, consultant and United Church of Christ pastor, pointed also to Peter and other disciples — fishermen who left their nets to follow Jesus but still continued to fish.
In fact, even in more affluent countries, it's only been during the last couple of centuries that it became more common to have one pastor full time in one local setting, MacDonald said. It wasn't affordable until congregations started to have more wealth in the late 19th and early 20th centuries.
These days, pastors may choose bivocationalism for personal reasons, such as pursuing a second calling or career by choice, but also for economic reasons, out of necessity. That can be difficult for pastors and congregations that regard bivocationalism as a sign of failure.
"An unstated concern is often stigma. North American churches are shaped by a full-time bias, supported by the beliefs that money equals success and bigger is better," noted the Rev. Dr. Darryl W. Stephens. He is the director of the Pennsylvania Academy of Ministry, an ordained deacon in the United Methodist Church and the editor of the book "Bivocational and Beyond: Educating for Thriving Multivocational Ministry."
"Even in traditions in which bivocational pastorates are the norm," he said, "people often measure themselves and their churches against a full-time ideal."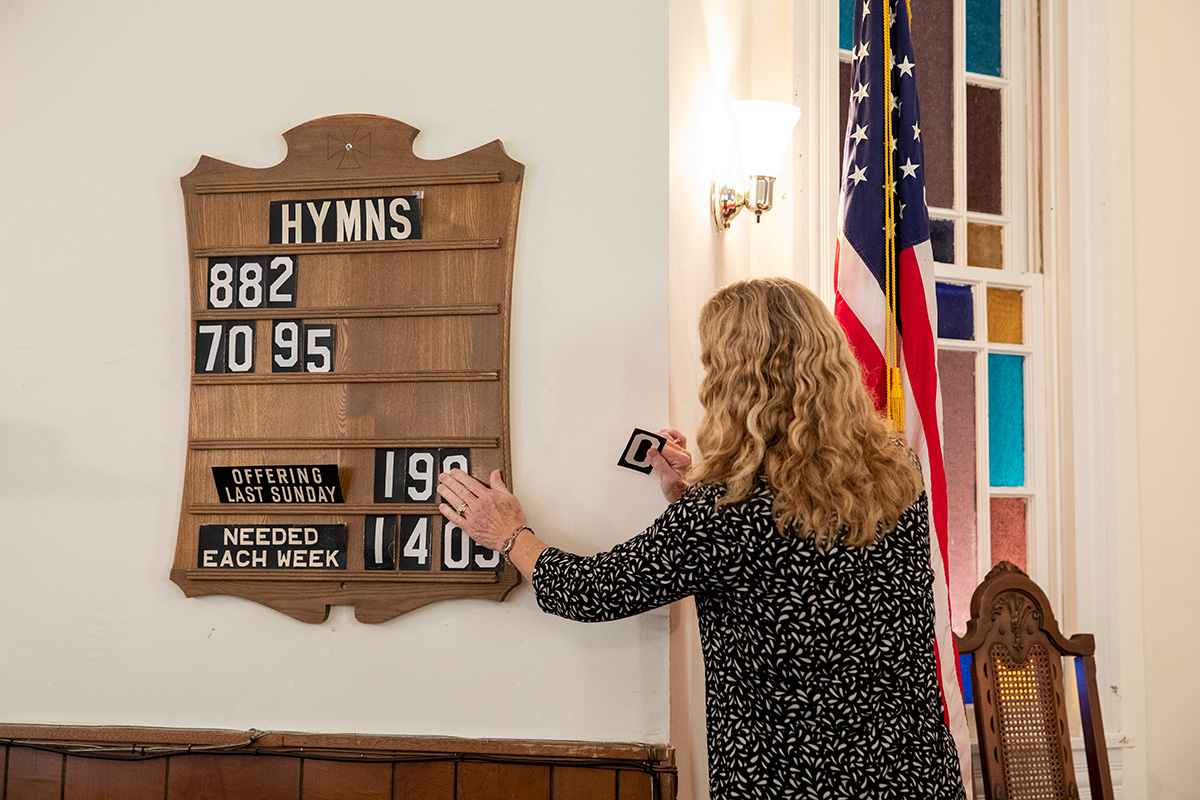 Bivocationalism as an economic necessity
The context for decisions to be bivocational can vary, but economic pressure is part of the picture.
In the United States, the mean annual wage for clergy is $57,230, and the mean hourly wage, $27.51, according to 2021 data from the U.S. Bureau of Labor Statistics. (Some mainline denominations set salaries for their clergy, while others do not.)
Pastors' salaries have remained stagnant or declined compared with those of other helping professionals like social workers and teachers, said Elise Erikson Barrett, the coordination program director for the National Initiative to Address Economic Challenges Facing Pastoral Leaders, an initiative of Lilly Endowment Inc., hosted by the Center for Congregations.
Church membership has continued to slip, and the pandemic has many church leaders feeling uncertain about the economic picture. At the same time, inflation has skyrocketed, with consumer prices seeing their largest increase in 40 years in June 2022, according to the U.S. Bureau of Labor Statistics.
Some churches have adjusted their budgets, and more pastors may find that a second or even third job is needed. But context for these decisions varies.
Do you think of bivocational ministry as "less than" full-time ministry? If so, what might change your mindset?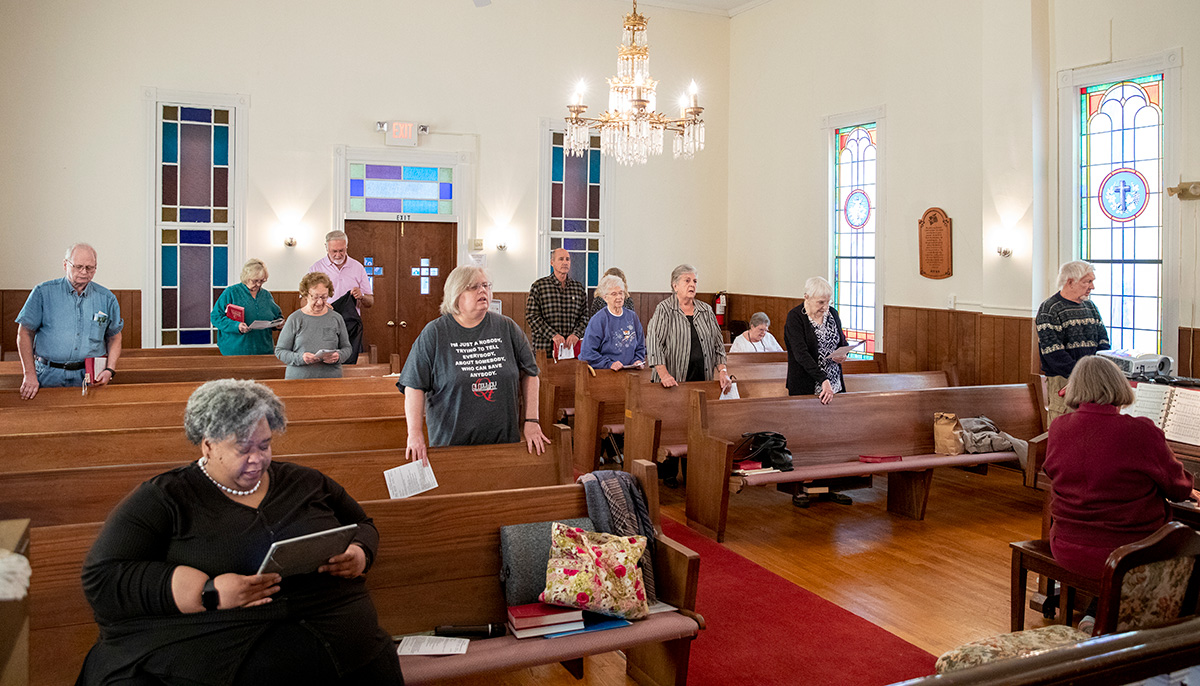 For instance, in a setting where divinity school is required for ordination, seminary debt can be the pressing economic issue, Barrett said. While concerted efforts are being made to reduce the cost of a theological education, the U.S. student debt crisis can affect pastors in the same ways it affects the rest of the population, she said.
In a setting where a master's degree isn't required but a church's budget doesn't offer a benefits program, "it may be medical debt or health care that's the presenting economic issue," she said.
And pastors who are female, as well as pastors of color, are more likely to be in low-income, small or rural congregational settings, Barrett said.
How might having a bivocational pastor benefit both the clergyperson and the congregation? What might be the losses?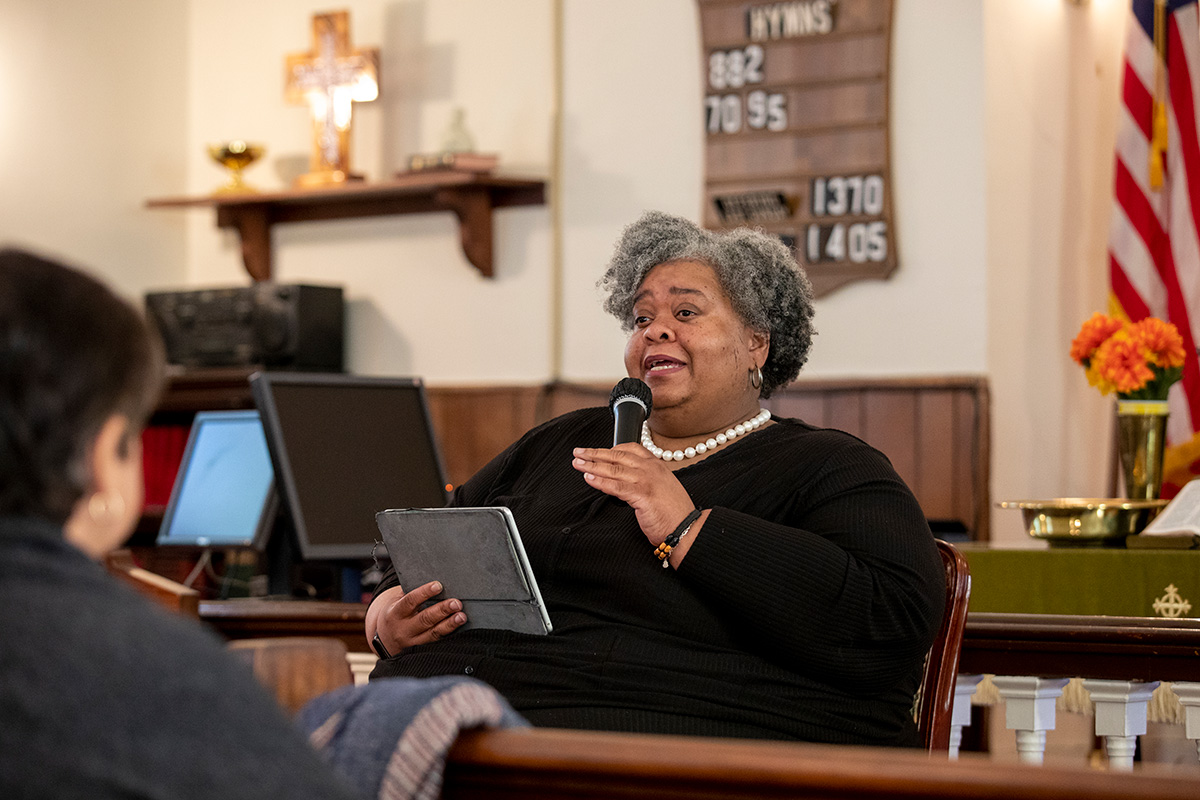 The Rev. Rochelle S. Andrews is the senior pastor at Pleasant Grove United Methodist Church in Ijamsville, Maryland, as well as the associate director of the Center for Public Theology at Wesley Theological Seminary.
She said she appreciates both of her jobs, because they appeal to her passions, but acknowledged the economic side of bivocationalism for many Black pastors. Andrews, who is ordained in the African Methodist Episcopal Church, noted that redlining and other systemic racism is a reason many Black churches still don't have the same resources as some of their white counterparts.
Given this history, white churches would do well to look outside themselves for guidance in considering bivocational ministry, MacDonald said. "This is an extremely rich area for predominantly white churches to learn from churches that have a different racial and ethnic mix, because the experience and know-how is largely vested in the Black, Asian and predominantly immigrant churches."
Mindset matters
Many long-term bivocational pastors do consistently manage and balance their roles. But for pastors accustomed to being fully funded through singular positions, bivocationalism can feel like a shock.
These pastors' challenges can be emotional and psychological when they move from only serving at church to having to clock in elsewhere, said the Rev. Dr. Ira E. Antoine Jr., who works as both an ordained Baptist minister and the director of the Bivocational Pastors Ministry for the Baptist General Convention of Texas.
Still, people considering bivocationalism should look at what they are gaining, Stephens said, and not regard it as a loss.
"In some ways, [bivocationalism] is liberating. Freeing. I get to set my own schedule in many ways. In other ways, I'm constantly running up against that full-time bias in my own mentality," Stephens said.
"I have to remind myself that I'm good at what I do, that I'm called to teach — in my case, my ministry is teaching, research and writing — and that I'm not defined by my paycheck. And I have to keep reminding myself of the advantages of being bivocational, the flexibility and things like that."
And though pastors may sometimes feel "less than" if they are bivocational, or that a congregation is somehow "less than" because its pastor has to have two jobs, "we're trying to change that course and that mindset," Antoine said.
The Christian Reformed Church in North America has begun offering one of many experiments in bivocational ministry, in this case providing a yearlong Bivocational Growth Fellowship to folks considering a change. It provides financial support, resources and a peer group to help with the discernment process. The fellowship is part of a larger CRCNA project called Financial Shalom, funded by Lilly Endowment Inc.
The first cohort convened in 2021. Thirty-five pastors have taken part so far. Monthly gatherings on Zoom, hosted by a longtime bivocational pastor, offered participants a chance to talk with entrepreneurs, people pursuing a "side hustle" and financial planners, among other guests.
Some participants were already working and planting a church, some were right out of seminary, and others were considering a switch from full-time ministry.
"[Bivocationalism] doesn't work for everybody, but for those who did it, having the group of peers together was the big win," said Zach Olson, ministry vocational consultant at the CRCNA.
Who in your life could advise you about managing a transition to bivocational ministry? Are there people within or outside your denomination or tradition who could share their wisdom?
Advice for pastors considering bivocational ministry
For pastors considering bivocationalism, whether it's by necessity or because they feel called to it, there are key steps to take, experts and practitioners say.
Secure a flexible second vocation. In today's digital world, where so much work can be done remotely, there is room for bivocationalism for pastors, said MacDonald, the pastor and journalist.
Pastors should understand that carving out a second vocation is possible, but they should also ensure that it fits into their lives. For instance, if a pastor prizes being physically present at church on a regular basis, a second job with a long daily commute may not be a good fit.
In addition, if pastors are seeking an outside job where they would report to a supervisor — as opposed to setting their own tasks or hours by working as an entrepreneur, consultant or freelancer — they should ask questions about expectations, duties and the work schedule during the interview process.
Shearin, the pastor of Great Hope Baptist Church, said this is an important step because there may be tasks that aren't included in the general job description. Shearin also advises asking whether the job will provide "wiggle room" to do funerals, weddings or other church events.
He said the crucial question for pastors is, "Can you find a job that's willing to work with you?"
Communicate with the congregation. Oversight of second jobs can vary, with hierarchical churches potentially requiring approval of the bishop if the pastor or priest is to work outside the parish, MacDonald said. But whether or not pastors need this approval, communicating with the congregation about the situation — and getting buy-in — is a good idea.
"So much of this going well relies on a healthy, mutually respectful and mutually caring relationship between a pastor and the congregation, where economic issues can be discussed honestly and openly and without blame and shame," said Barrett, the coordination program director for the National Initiative to Address Economic Challenges Facing Pastoral Leaders.
There are many ways that bivocationalism can work, but adaptation can be hard, she said. "The thing that can make it life-giving is that healthy relationship and a shared vision for why we're even doing this in the first place."
Acceptance from the congregation can be essential to a good experience.
"The success of bivocational pastorates hinges, in large part, on the ability of the congregation to embrace an understanding of ministry that differs from what they may have been taught to expect, at least in predominantly White, mainline Protestant traditions in North America," Stephens wrote in "Bivocational and Beyond."
Setting clear boundaries is also a good idea, MacDonald said, noting that churches can confirm expectations by drafting a new contract to describe the responsibilities of both the pastor and the congregation.
"In a church where they really understand that you are their part-time pastor," Andrews said, "they recognize that you have a life outside, other than them, and you just find a balance."
How might you approach your congregation about discerning whether to move to bivocational or part-time ministry? Would they embrace an understanding of ministry that differs from what they might have expected?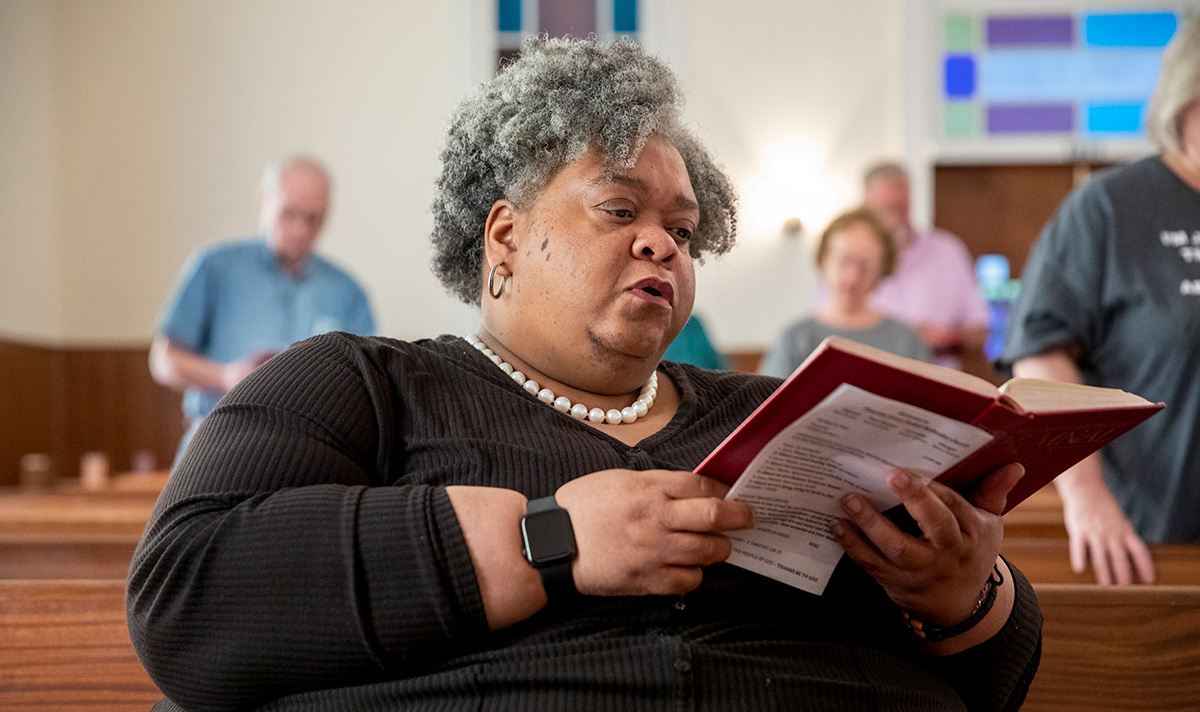 Plan ahead and practice good time management. When pastors have two (or more) sets of professional obligations, planning and time management are essential — especially since a second job can be exhausting.
To help with organization, Antoine, who has two full-time jobs, said pastors should plan their calendars as much as a year in advance, blocking out key professional and personal events such as vacations, holidays, scheduled commitments (when known) and more.
They should also determine how much time, on average, they need to dedicate to each job to do each one successfully, then plan their days accordingly. And though unexpected events do happen, it can be helpful to talk with church staff and members about their desired schedules, said Antoine, who is with the Baptist General Convention of Texas as well as serving as a pastor.
Embrace remote work, self-care and help from others. All can be important to avoid burnout.
Andrews said a difference for bivocational pastors is that they may not physically be at the church office every weekday. But there are other ways these leaders can show care for their congregations.
For instance, Andrews said her church members can call her cell anytime (she texts back if she can't answer). She does Bible study Tuesday nights via Zoom, and she continues to preach in person on Sundays.
"As a part-time pastor, find the ways you can be present for them, so that when there may be times you can't because something comes up, they don't feel it," Andrews said. "Hearing them, listening to them, really, really goes a long way."
Pastors also can do tasks like planning sermons and the order of worship (as Andrews does weekly) while off-site.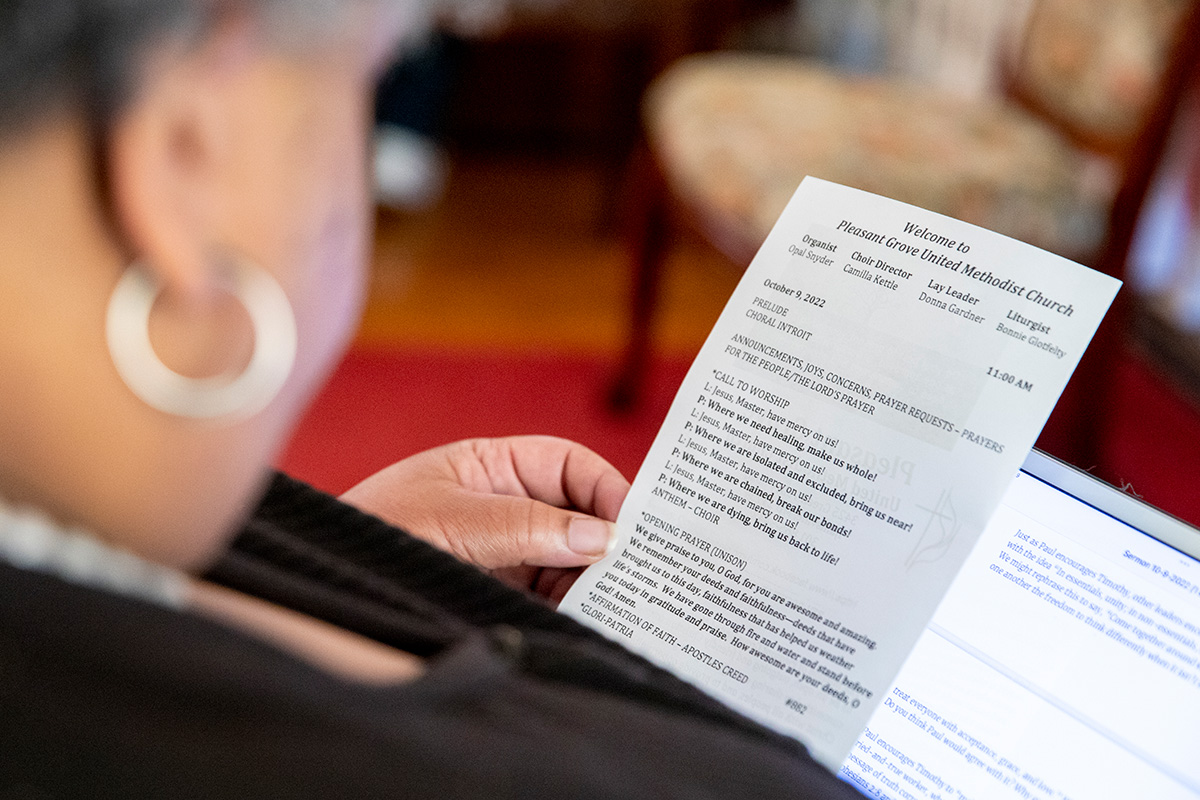 Pastors don't have to be all things to all people, Antoine said, noting that it's OK to delegate some tasks. After working 40-plus hours per week at his staff job and 32-40 hours per week on the church side, he planned a sabbatical from church this July and synced it with two weeks of leave from his second job.
"Self-care must be intentional, and you have to overcome the guilt," he said.
Depending on the activity, laypeople, elders or other church staff can pitch in. Perhaps a layperson can do certain outreach activities, or a church elder can select hymns. Some theological or sacramental duties are those of pastors alone, MacDonald said, but clergy certainly don't have to do everything themselves.
Be open to the joys and benefits of bivocationalism. Of course, this orientation may be easier if the pursuit of bivocationalism is a choice as opposed to a necessity. But either way, benefits can be more than economic. They also can include being in a position to help more people, widening a professional knowledge base and living out a calling — or callings.
For example, MacDonald, who has worked as a pastor and journalist for more than two decades, has been able to both research bivocationalism and practice it, he said. When he learned he could serve a church and continue his prior profession, it was exciting, he said.
"I learn stuff in journalism all the time that I will refer to in a sermon, and it's a blessing. It's a benefit to the congregation," he said. "I'm a more interesting pastor because I move around and interview interesting people."
Andrews also said that her job offers new chances to connect with community members and leaders. And seeing a pastor with a second job can help community members better relate to these faith leaders, she said.
"This is a real opportunity that's opening up," MacDonald said. Instead of limping along, he said, bivocationalism can be a liberating way for laypeople to spread their wings in ministry and for the church to establish community partnerships.
And, he said, it can allow pastors to become "more stable, more stimulated, more creative, have more to offer to your church and really find that this may be a great blessing to the pastor as well as to the congregation."
Burnout is an issue for pastors, whether they have one job or more. How might you manage bivocational ministry so that you don't burn out?
Questions to consider
Do you think of bivocational ministry as "less than" full-time ministry? If so, what might change your mindset?
How might having a bivocational pastor benefit both the clergyperson and the congregation? What might be the losses?
Who in your life could advise you about managing a transition to bivocational ministry? Are there people within or outside your denomination or tradition who could share their wisdom?
How might you approach your congregation about discerning whether to move to bivocational or part-time ministry? Would they embrace an understanding of ministry that differs from what they might have expected?
Burnout is an issue for pastors, whether they have one job or more. How might you manage bivocational ministry so that you don't burn out?
At an airy school site in southeast Washington, D.C., several children gather around an outdoor planter filled with espresso-colored dirt. It's about 3:30 on a bright summer afternoon, and the students have been there since morning.
They began the day with harambee, a high-energy ritual that lets students pull together and celebrate themselves, before going into a sewing exercise and then a nutrition lesson. Now comes the gardening, where they learn a handy fact — how lavender can repel mosquitos — and start to grow their own plants.
As these students — known here as scholars — congregate, a college-age instructor (also known as a servant leader) watches over them while parents and other site staff linger outside and inside the school.
All of this is part of a Children's Defense Fund Freedom Schools six-week summer session. And since CDF's mission is "to ensure every child a healthy start, a head start, a fair start, a safe start and a moral start in life and successful passage to adulthood with the help of caring families and communities," this program is key.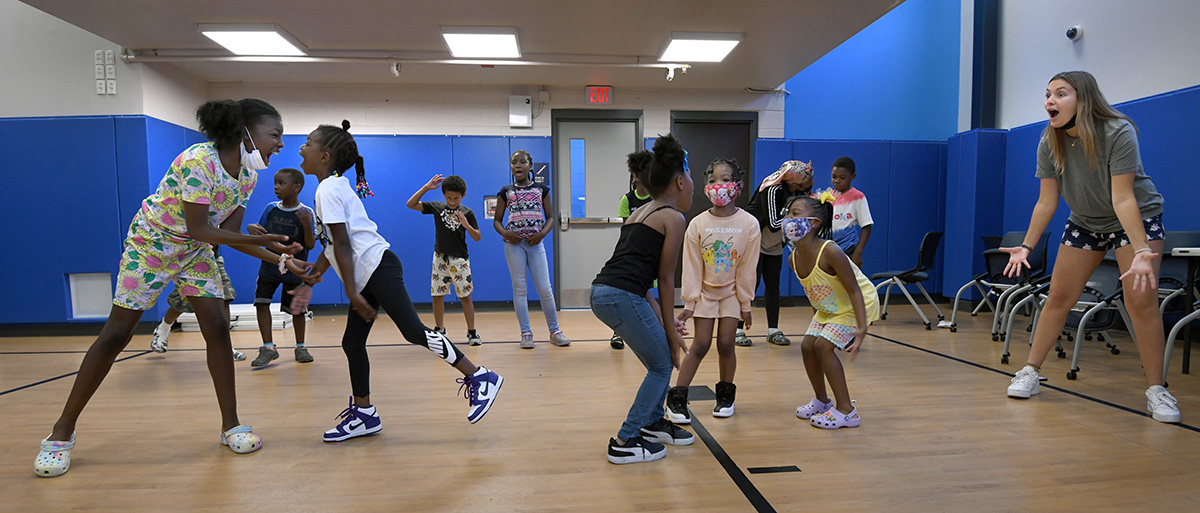 In fact, CDF Freedom Schools, also offered as after-school programs, are the "heart and soul" of what the Children's Defense Fund is doing for children and their well-being, said the Rev. Dr. Starsky Wilson, CDF's president and chief executive officer. Through CDF's partnerships and work with children, families and communities, Wilson said, the program "helps us to prioritize what we're speaking about, what we're advocating around, and the policies we believe families need to create the conditions for their children to thrive."
A program with history
CDF has a record of helping communities. Civil rights pioneer Marian Wright Edelman, credited as the first Black woman admitted to the Mississippi Bar, founded the nonprofit in 1973 after dedicating her early career to defending the civil liberties of people who faced poverty and discrimination.
Today, the CDF Freedom Schools program is offered to students in kindergarten through 12th grade around the country in community centers, schools, juvenile justice centers, churches and other settings. In 2021, more than 7,200 scholars participated in programs in 26 states and 75 cities.
Freedom Schools have their origin in the Mississippi Freedom Summer project of 1964, which gathered college students to work for justice and voting rights for Black citizens. Back then, these college students volunteered to teach younger students traditional subjects like reading, math and science, along with Black history, constitutional rights and other topics not covered in Mississippi public schools, said Kristal Moore Clemons, the national director of CDF Freedom Schools.
How does your congregation nurture the holistic well-being of children and families in your community?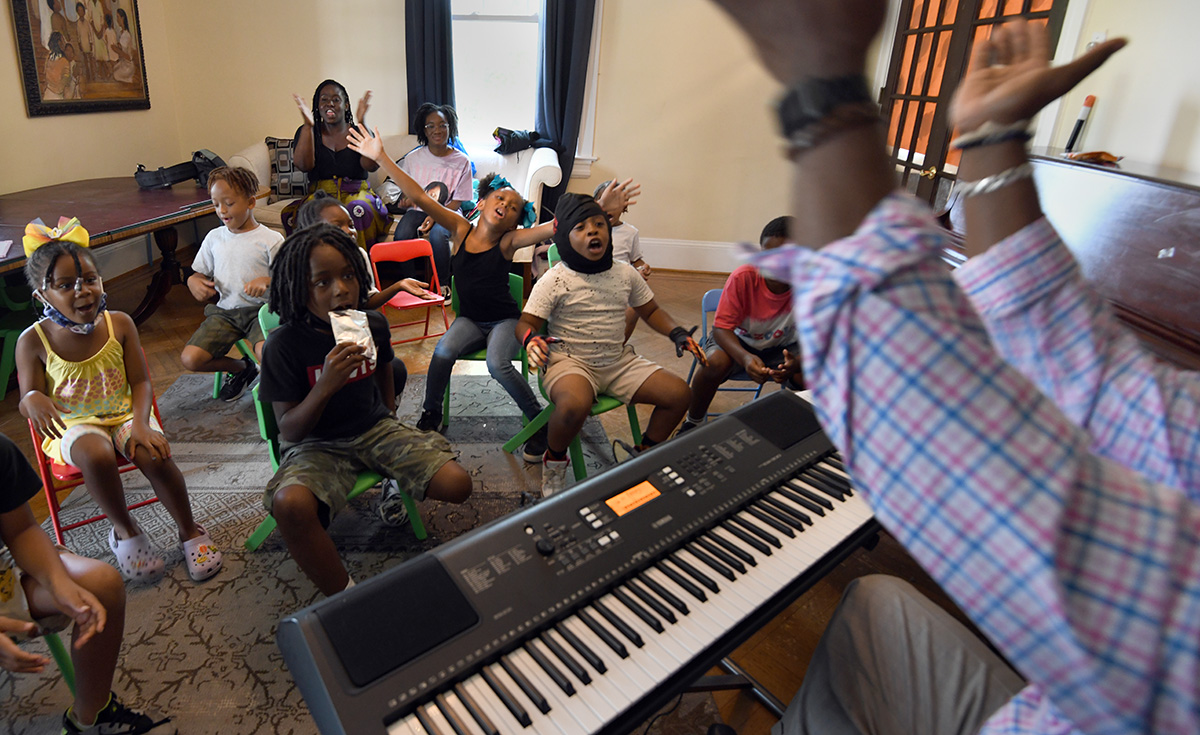 The early Freedom Schools were established to build the next generation of voters, Clemons said, noting that leaders thought that if they could "crack" Mississippi, they could do the same with other Southern states.
"Our faith-based partners have always played a role in the movement," she said, explaining that most of the original Freedom Schools operated in churches or community centers.
CDF started its Freedom Schools program in 1995 to help children who lacked access to high-quality literacy programs. Each year, many students — especially those from historically disadvantaged groups — experience summer learning loss. Recent literature on this loss has been mixed, according to a 2017 Brookings Institution report, but one theory cited in the report suggests that lower-income students might learn less over the summer because "the flow of resources slows for students from disadvantaged backgrounds but not for students from advantaged backgrounds."
To support students, the CDF model has five components: high-quality academic and character-building enrichment; parent and family involvement; civic engagement and social action; intergenerational servant leadership development; and nutrition, health and mental health.
How can partnering with a large national project like CDF's Freedom Schools empower your faith community's commitments to the young?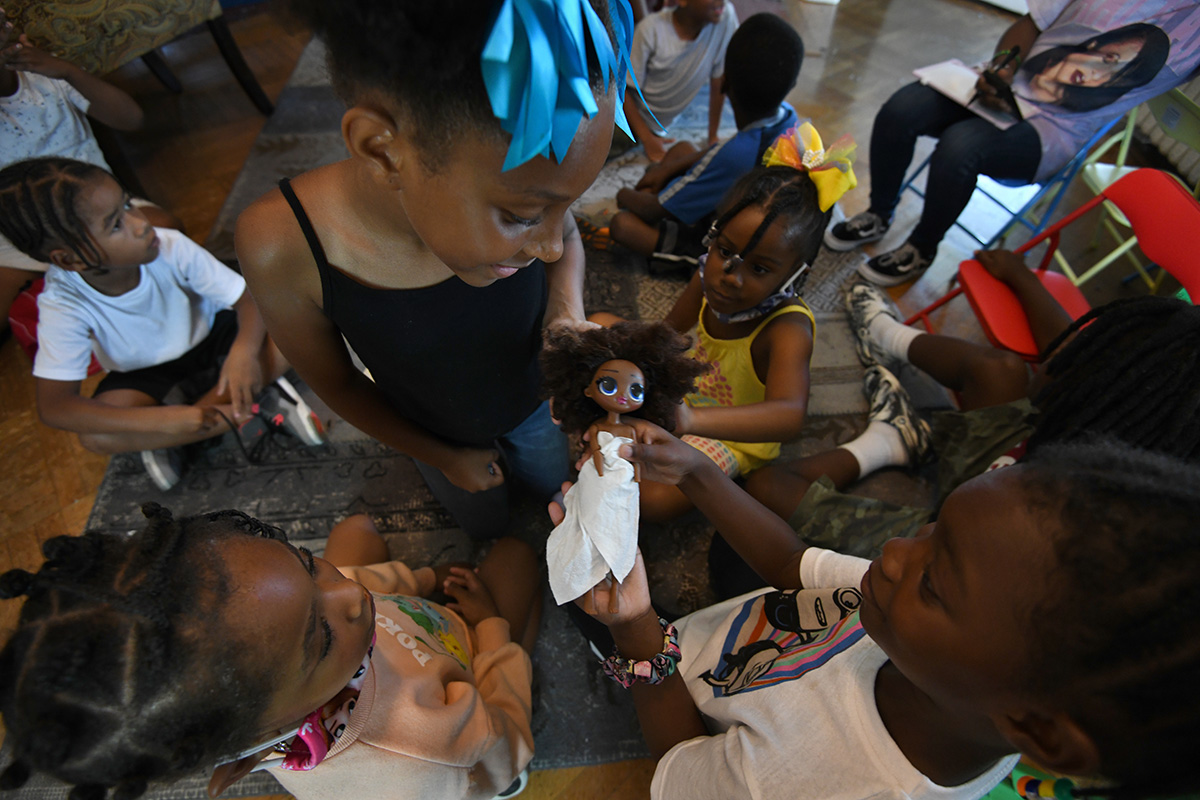 Since its start, more than 169,000 children have experienced Freedom Schools, and more than 19,000 young adults and child advocates have been trained on the model, which offers a research-based and multicultural curriculum. The majority of students in 2021 identified as Black/African American (68.4%), with the second-most represented group identifying as Hispanic/Latino (13%).
Because the schools are free to families, parents and guardians don't incur the expenses they might otherwise have for child care, camps or academic programs. This can be especially helpful in low-income communities.
A vital part of a big mission
School systems vary state to state, and there can be battles over what is offered in the classroom. For instance, some schools now are dealing with banned books and debates about critical race theory, among other issues, Clemons said.
Children also continue to face changes within the system, such as periods of distance learning and isolation, because of the COVID pandemic. Some students are dealing with news of school shootings and racial injustice as well.
"Every year, we choose a different issue that scholars across the country will organize around and take action on," said Wilson, the CEO. "This year, we've chosen climate justice, because we recognize that the planet is a place that our young people will inherit and that climate justice is racial justice."
How do the five components of CDF's model speak to your faith community's theological understanding of discipleship and the formation of children?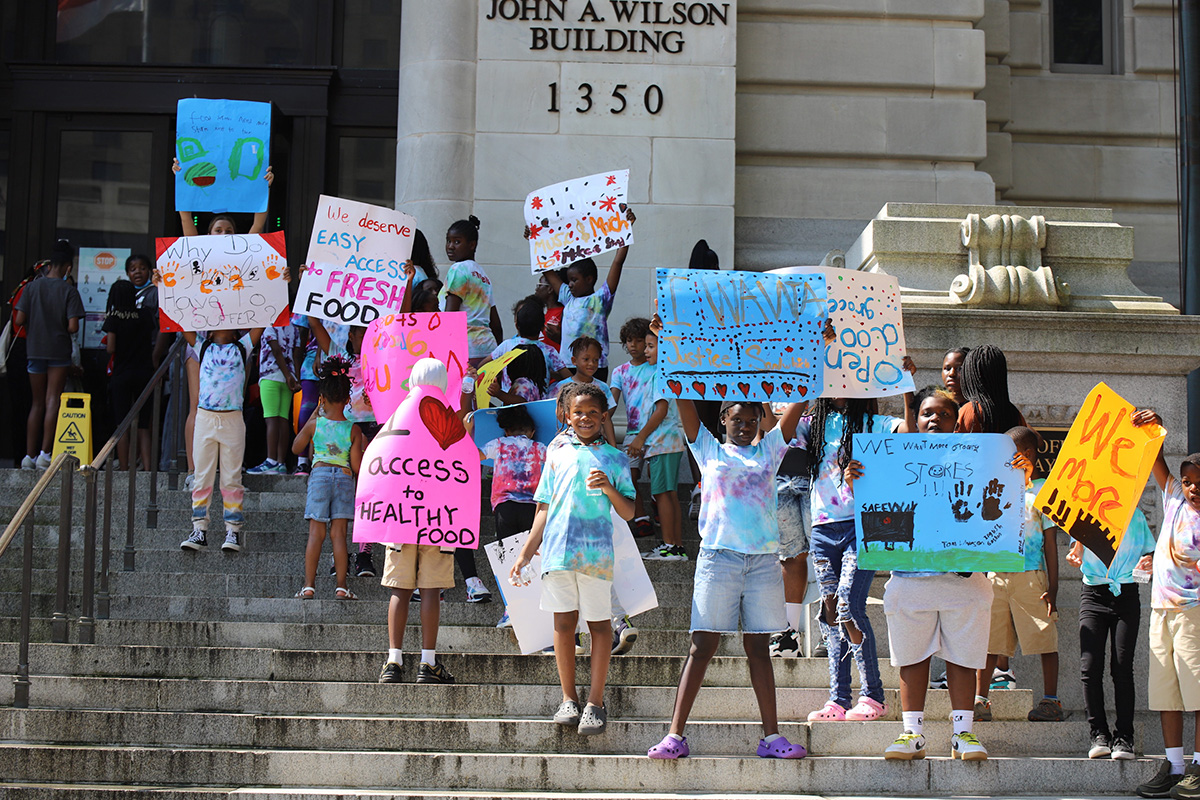 Scholars come together, discuss the issue and share their ideas for solutions on coordinated National Days of Social Action — and they're allowed to dream, said Joy Masha, program director for the Washington, D.C., CDF Freedom Schools. Scholars might propose a rally, a call to action to a state council member or the creation of more programs for children in their community, among other means of advocacy.
Because educators may not be able to deviate from state curriculum requirements tied to testing, Freedom Schools historically have supplemented content that traditional teachers could not offer, Clemons said. That includes books featuring people of color — important since fewer than 27% of children's books published in the United States feature nonwhite children, according to CDF — and educating scholars about figures in history.
How does the Freedom Schools model activate young people on issues that matter to them? Why might this matter to your church?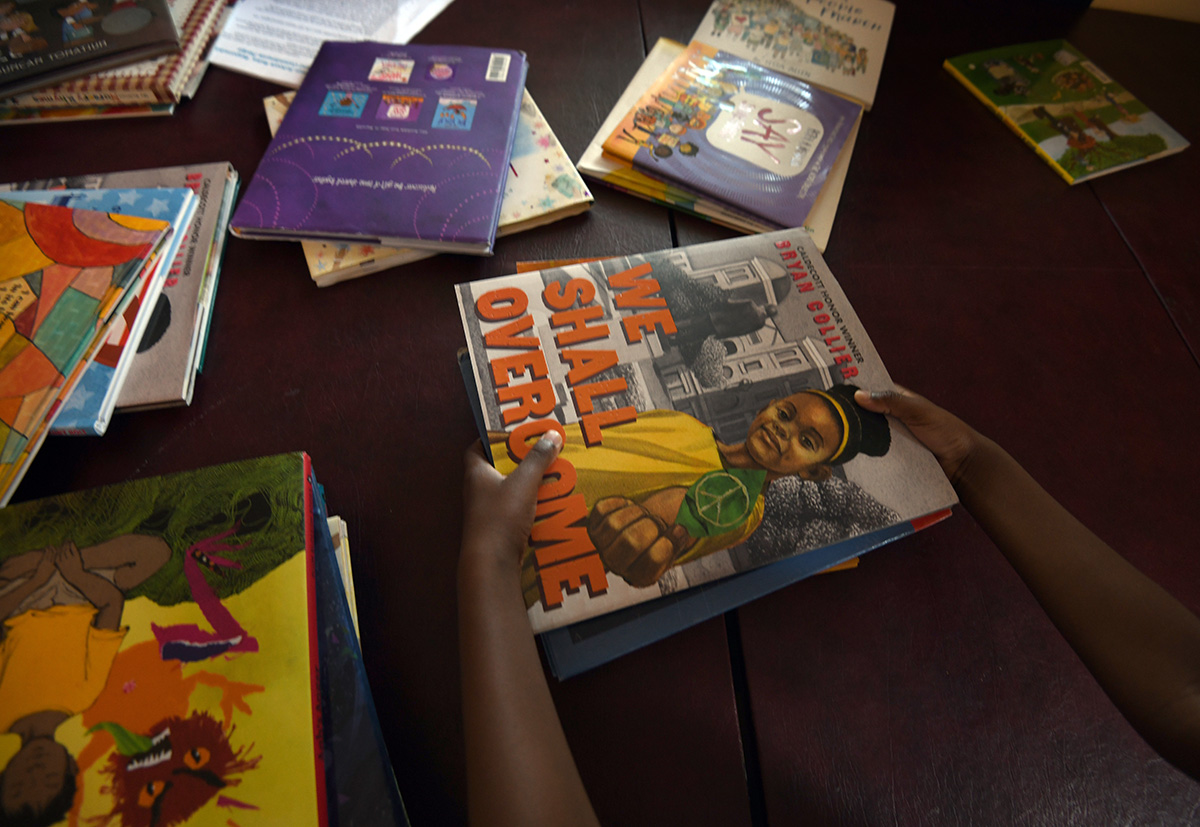 "We don't want to be controversial. Freedom Schools are not here to break down the status quo. We're here to be in community with people," Clemons said.
"We're here to show children that [if] you want to be a scientist, great. If you want to be a yoga instructor, great. If you want to be the next vice president — because we have books on Kamala Harris — you can do that."
Some parents say they appreciate the programming and the ability to participate via weekly meetings. Rochelle Gibbons has two children enrolled in the D.C. summer program. If she were to send them to camp instead, they'd simply play, she said. But here they read and build relationships as scholars.
Another D.C. parent, Ashley Jones, said she also appreciates the model. Freedom Schools staff care about the children and the environment that families live in, she said, and teach children that they're not too young to make a difference.
That lesson is big. Because children are listening. Processing current events. And sharing their thoughts.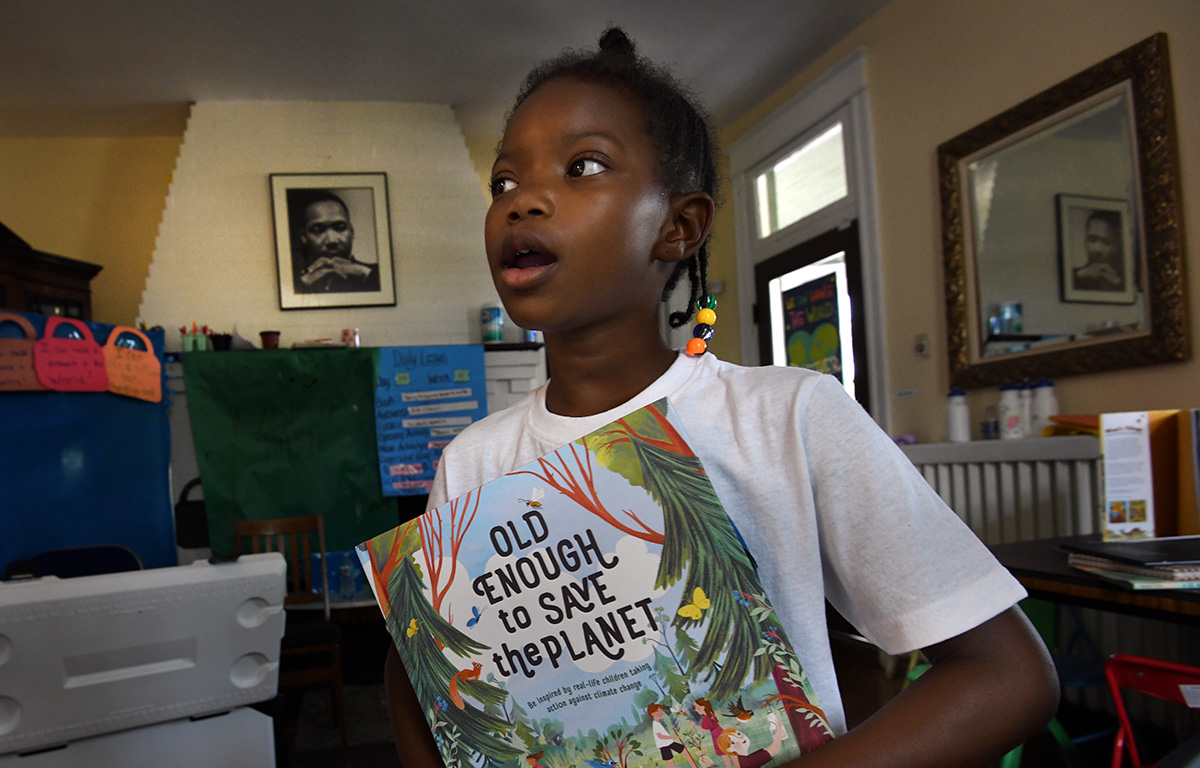 Gibbons' daughter, Dyllon-Rose Gaskin, did just that after her mother spoke at a recent parent meeting in the classroom. The 10-year-old scholar said the program allows her to read books every day and discover new words.
"I learn a lot," she said, explaining that she's finding out "interesting stuff" in a fun way.
"Miss Joy has a strong voice, and it helps me speak up sometimes," she said of Masha's work at the site.
So what exactly would she speak up about? Dyllon-Rose simply said, "I would speak up about, like, gun violence and different things around the world, like homeless[ness]."
How does it feel to know about these issues as a child?
"People are getting killed … every day, and that's sad, because people are losing their lives for no reason," Dyllon-Rose said.
Looking toward a happier future, she shared her desire to be a teacher, a hand model, the vice president, a mayor and "a lot more."
This kind of exchange, where scholars discuss a range of subjects, is not unusual.
After years of working in the space, Masha said she understands that age does not necessarily determine a child's experience. Gun violence was the scholars' issue for 2021.
"As we see more gun violence here in D.C., we know that we can have these conversations with our young people, because our model allows us to do that," she said. "So if gun violence is a topic that young people want to not only talk about but address, then we explore that solution with them and help them put it into action."
Within integrated reading curriculum lessons, Freedom Schools use books to explore particular issues and allow scholars to analyze each plot and connect it to the community. Schools also offer parents resources for talking with children about these issues.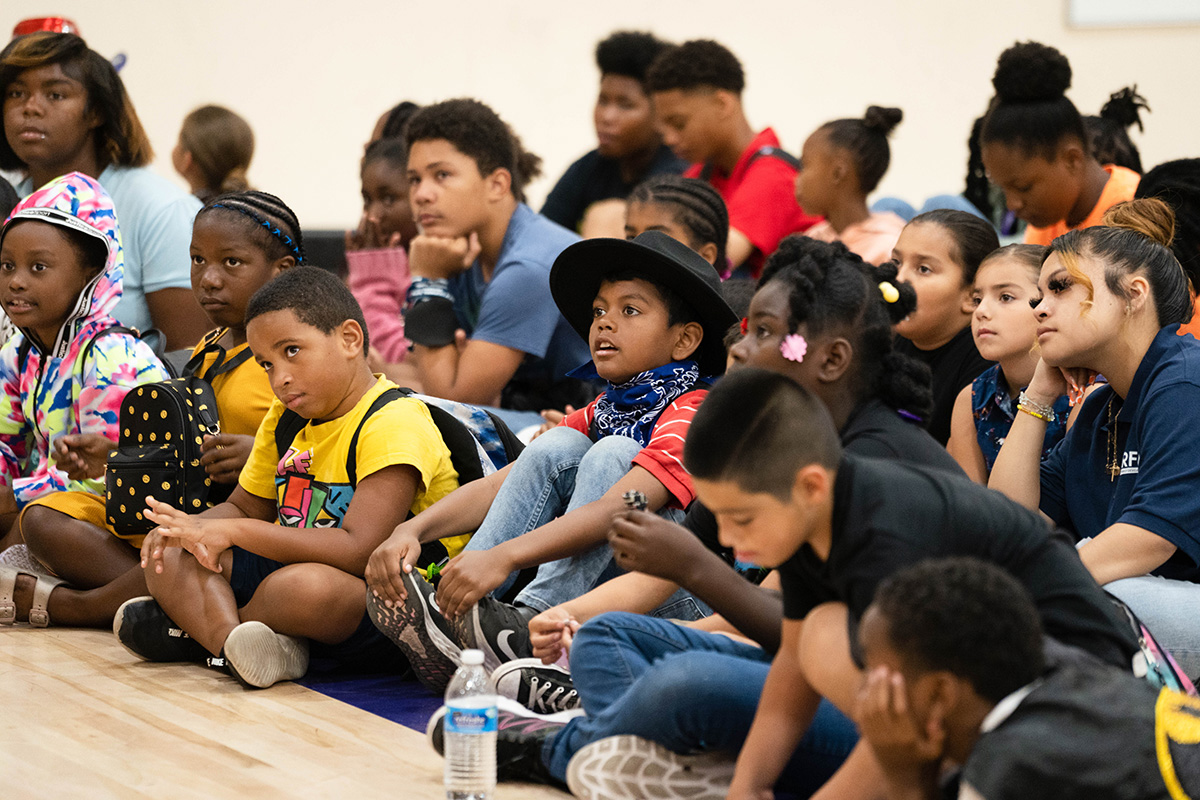 The faith connection
To make an impact, CDF partners with various institutions and organizations. To run a program, would-be executive directors apply on CDF's website and learn about the training, fiduciary and programmatic requirements that accepted sponsor organizations must maintain.
CDF recommends that, at a minimum, facilities be licensed to serve children. Programs then do their own fundraising to bring Freedom Schools sites to fruition, with CDF recommending that programs cover costs for at least 30 scholars.
Since faith communities have a long history of social action and advocacy work, this connection continues to resonate.
Wilson, who also serves on the Duke Divinity School board of visitors, references Jesus' words with respect to CDF's work and notes that defending children is "a religious commitment that is resonant with the call of the Christ."
"For an audience of clergy, I say, 'If Jesus did not walk among us, then Jesus has less capacity to connect with us,'" he said. "The God that I serve is one who took up flesh and walked with humanity."
It is this walk that others also highlight.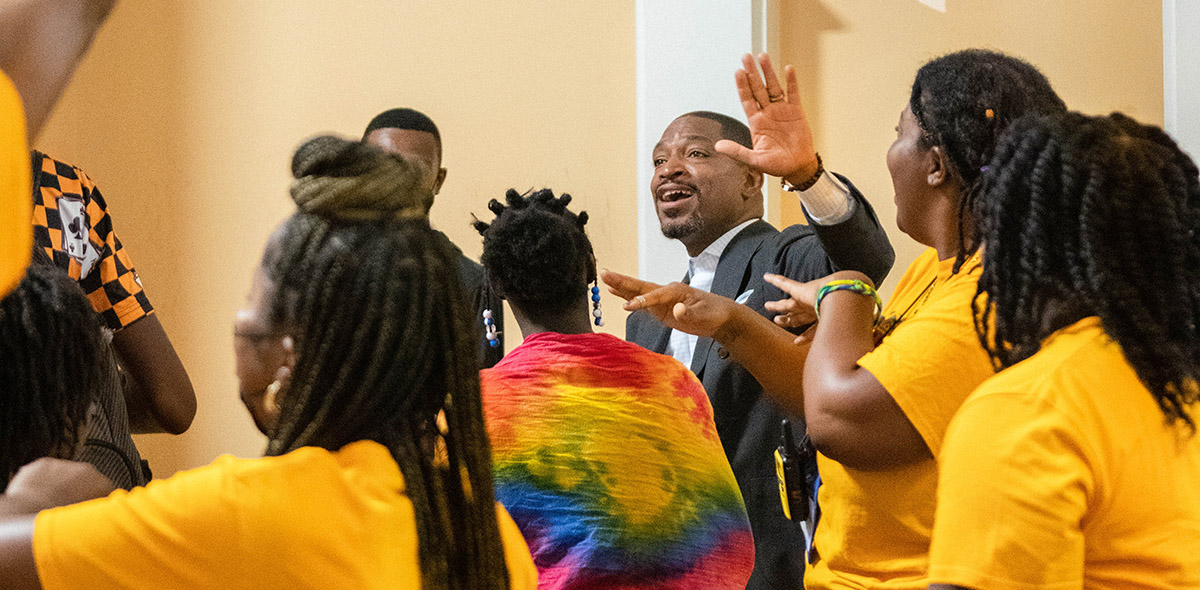 The Rev. Dr. Van H. Moody II, founding pastor of The Worship Center Christian Church in Birmingham, Alabama, said his church has offered Freedom Schools for several years. He said children in communities of color may not have access to early childhood education, which can put them "behind the eight ball" when they start school. Added to this, summer learning loss can have cumulative effects. But Freedom Schools can help.
"It's a beautiful program that really checks a lot of boxes that we're passionate about," Moody said, noting that it helps kids grow academically, helps them become more well-rounded because they gain a historical foundation, and helps empower them to become conscious changemakers.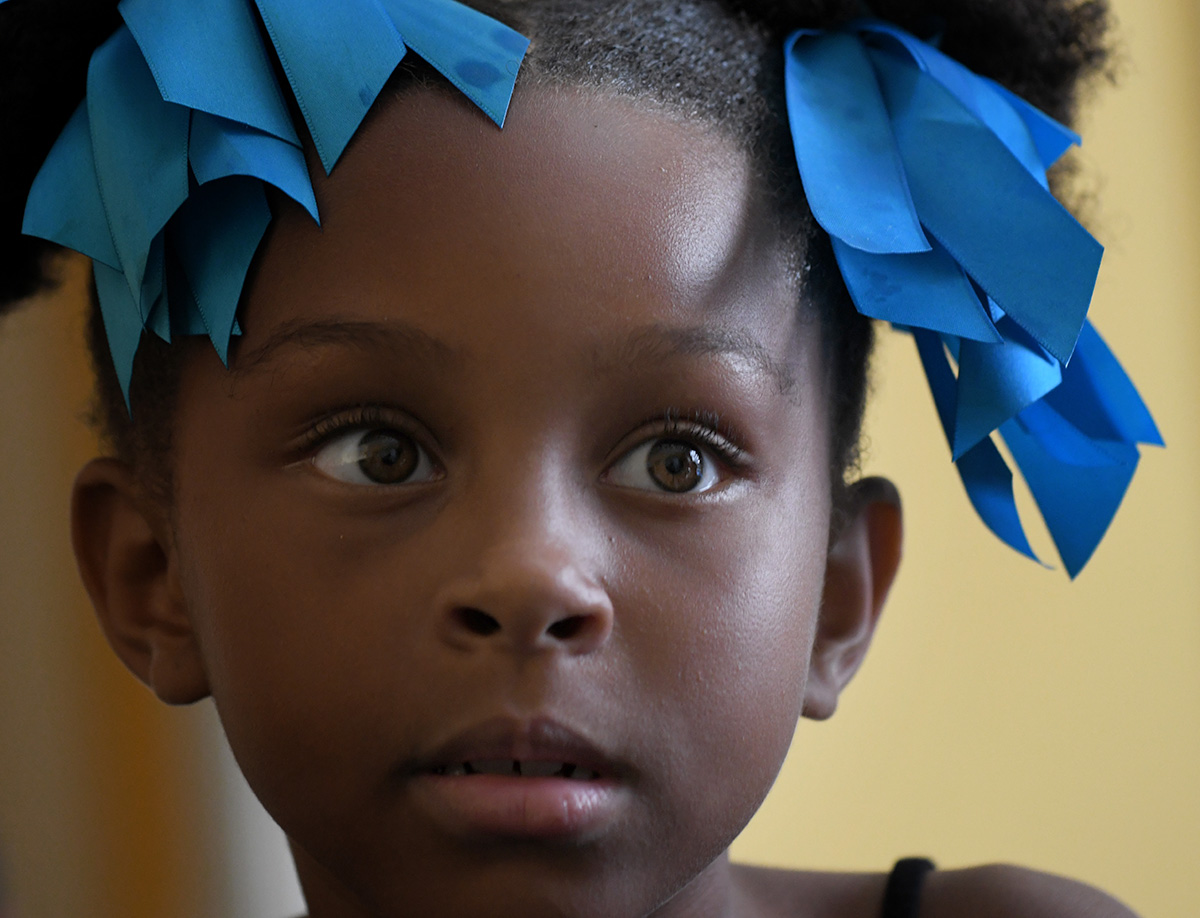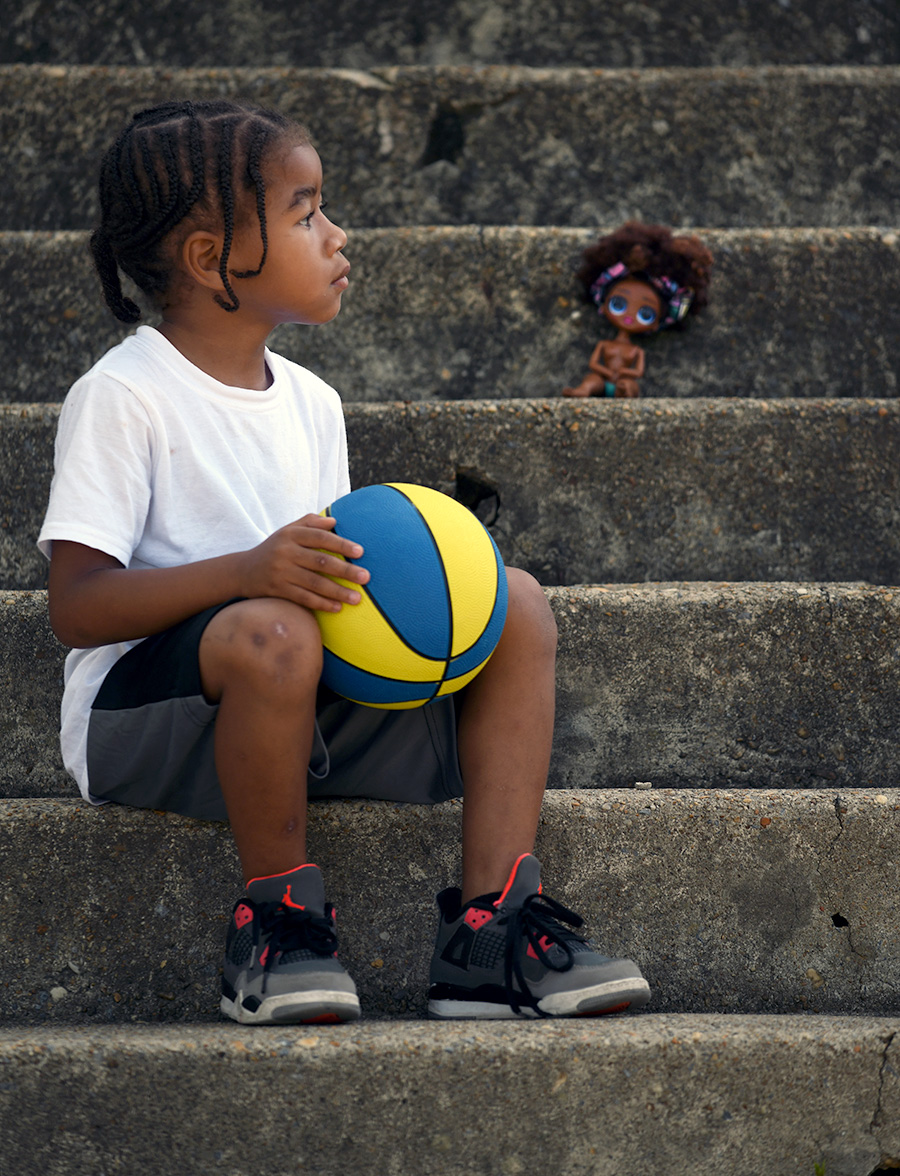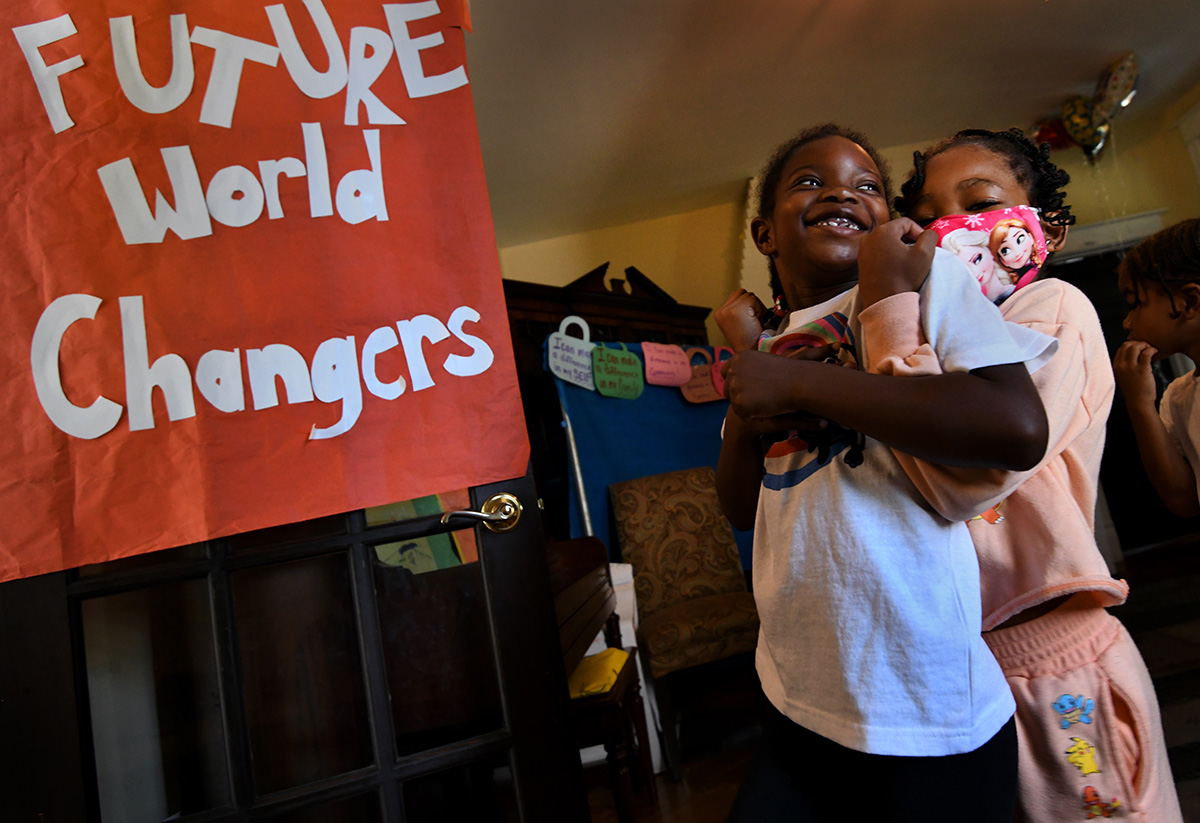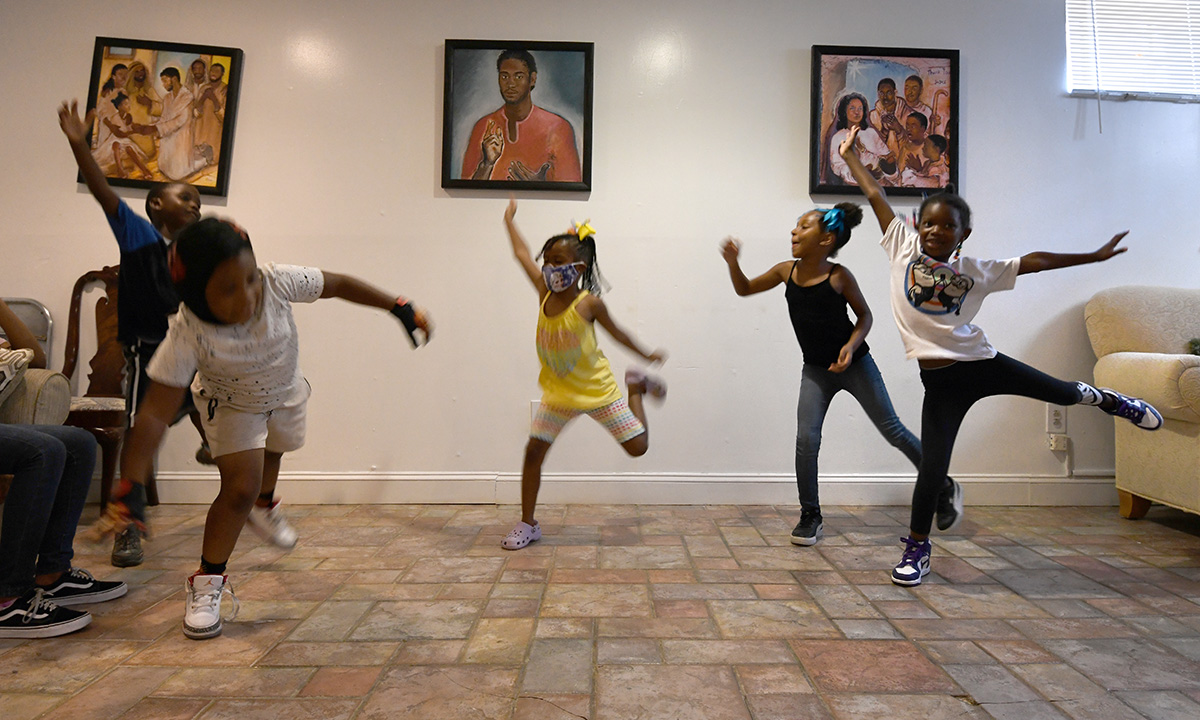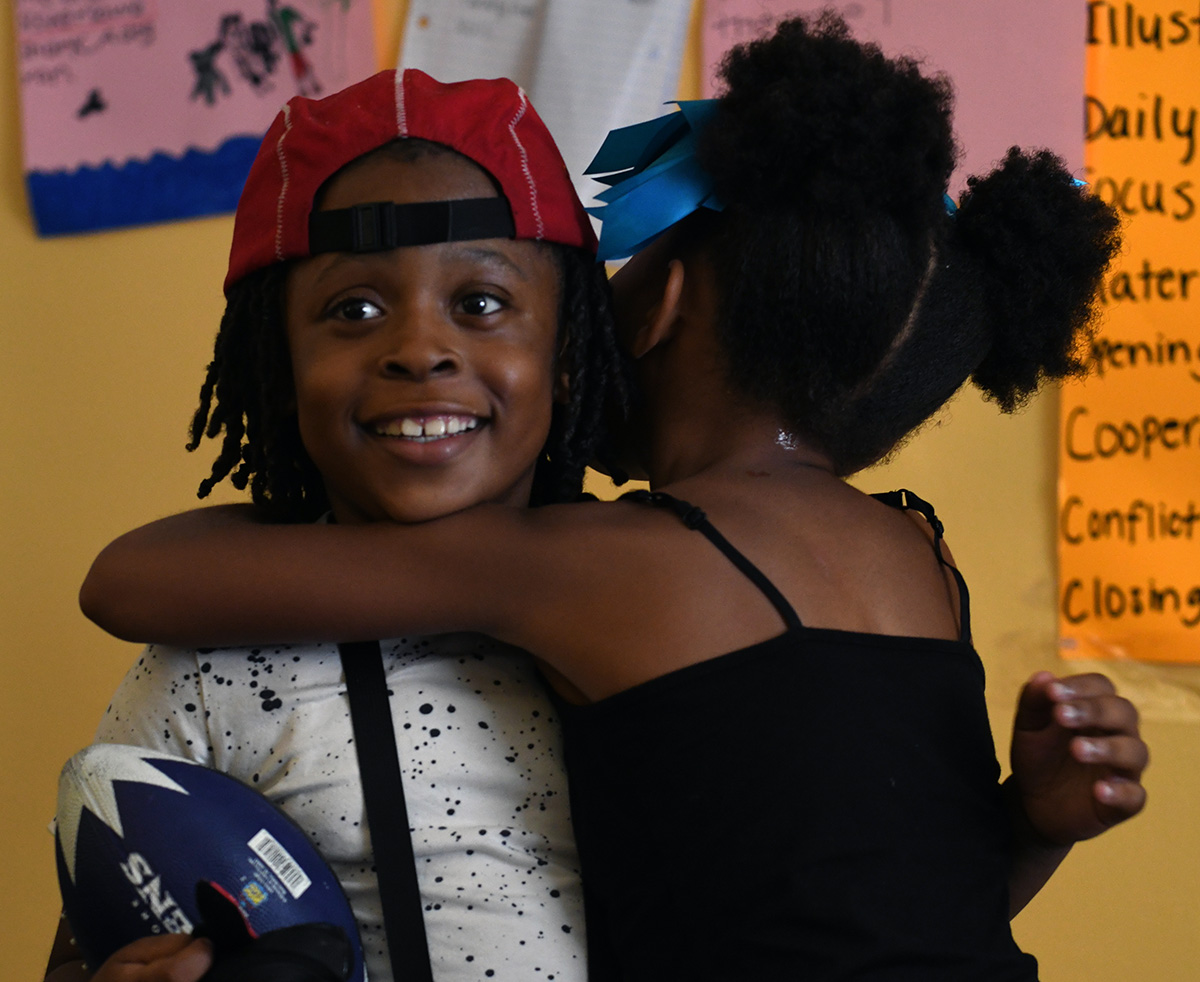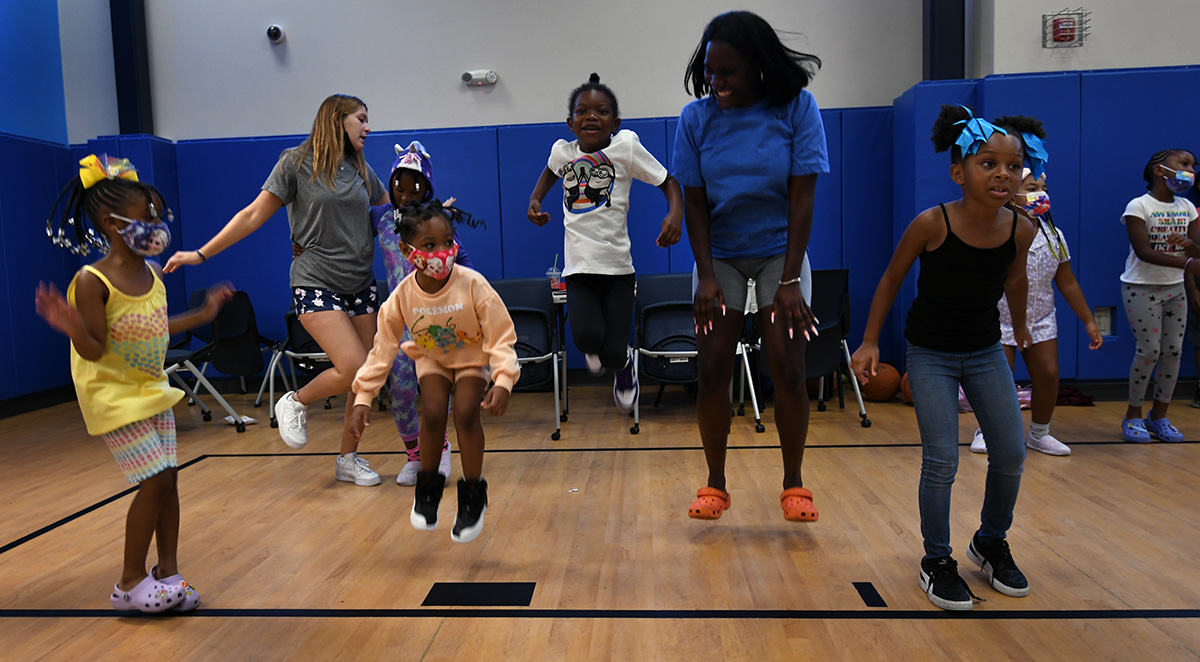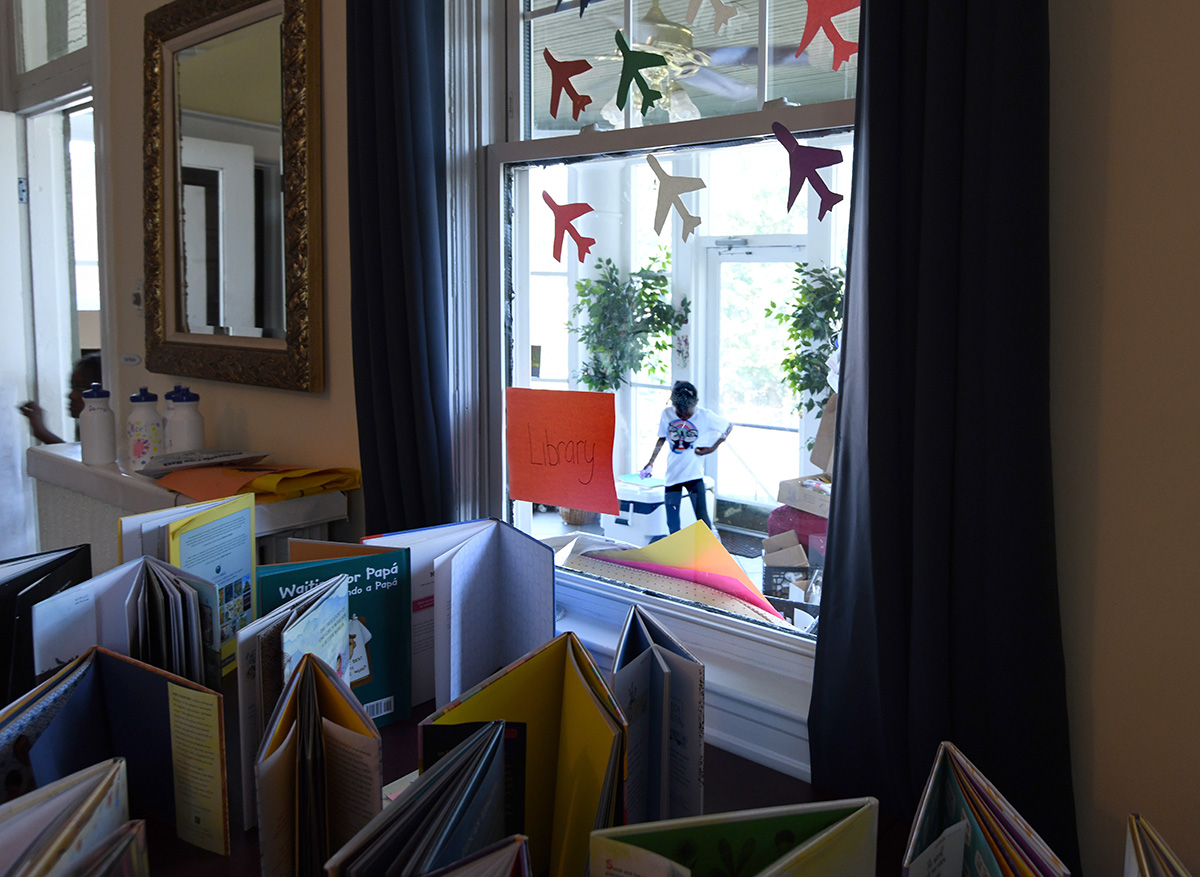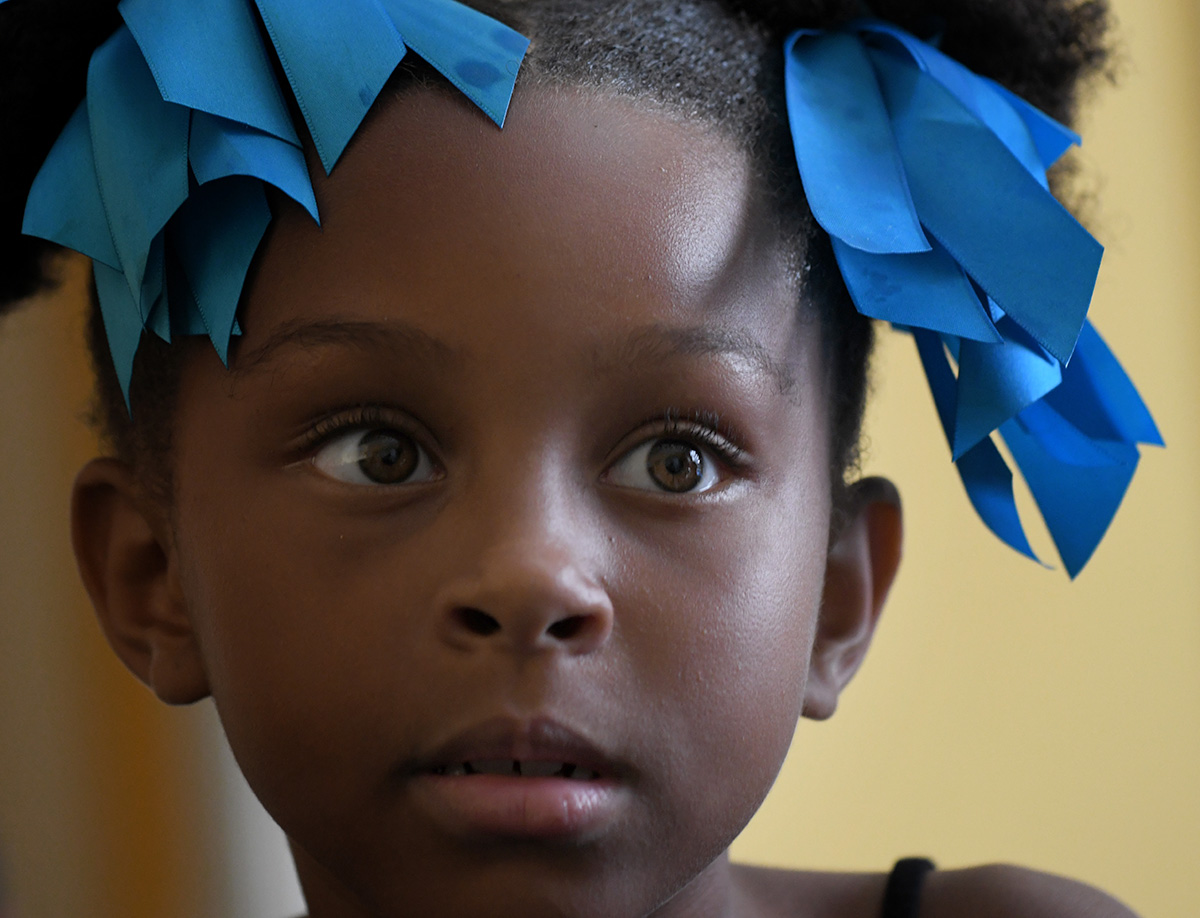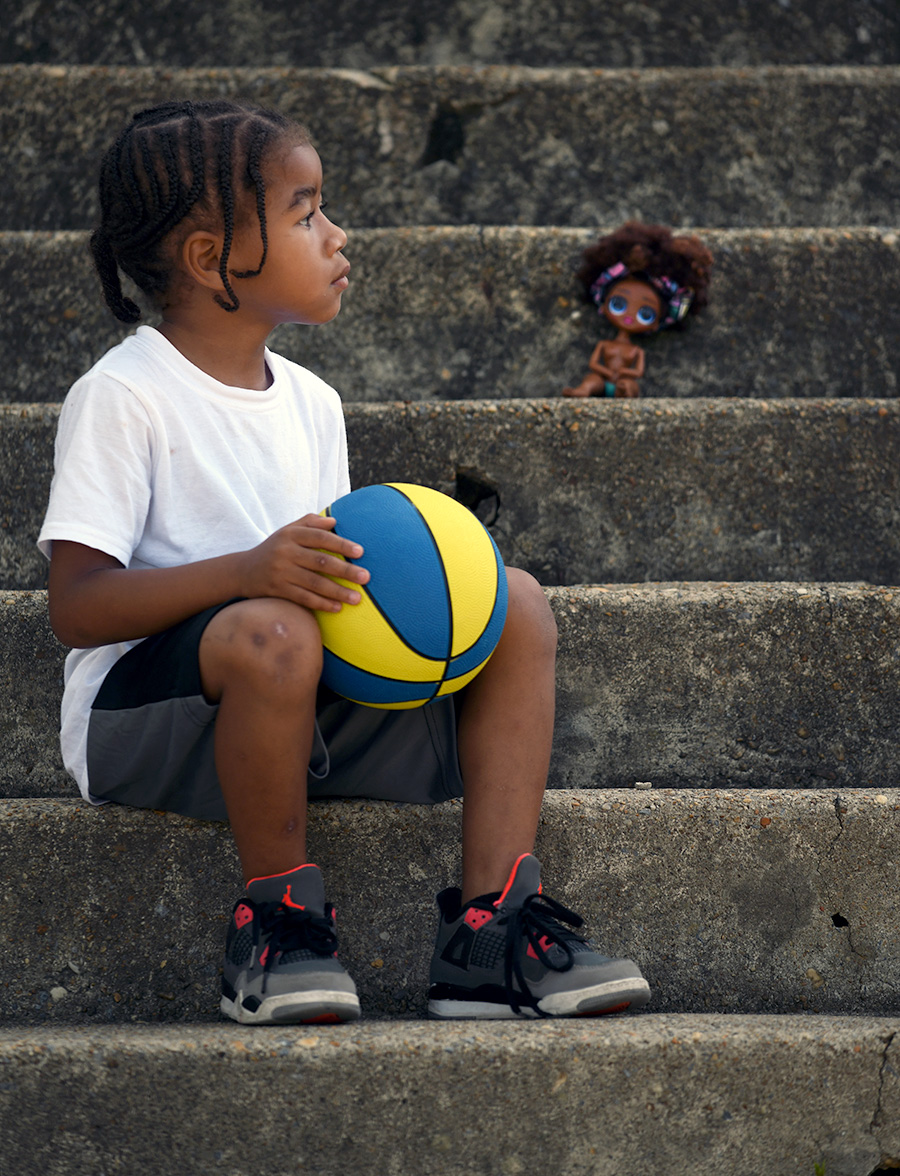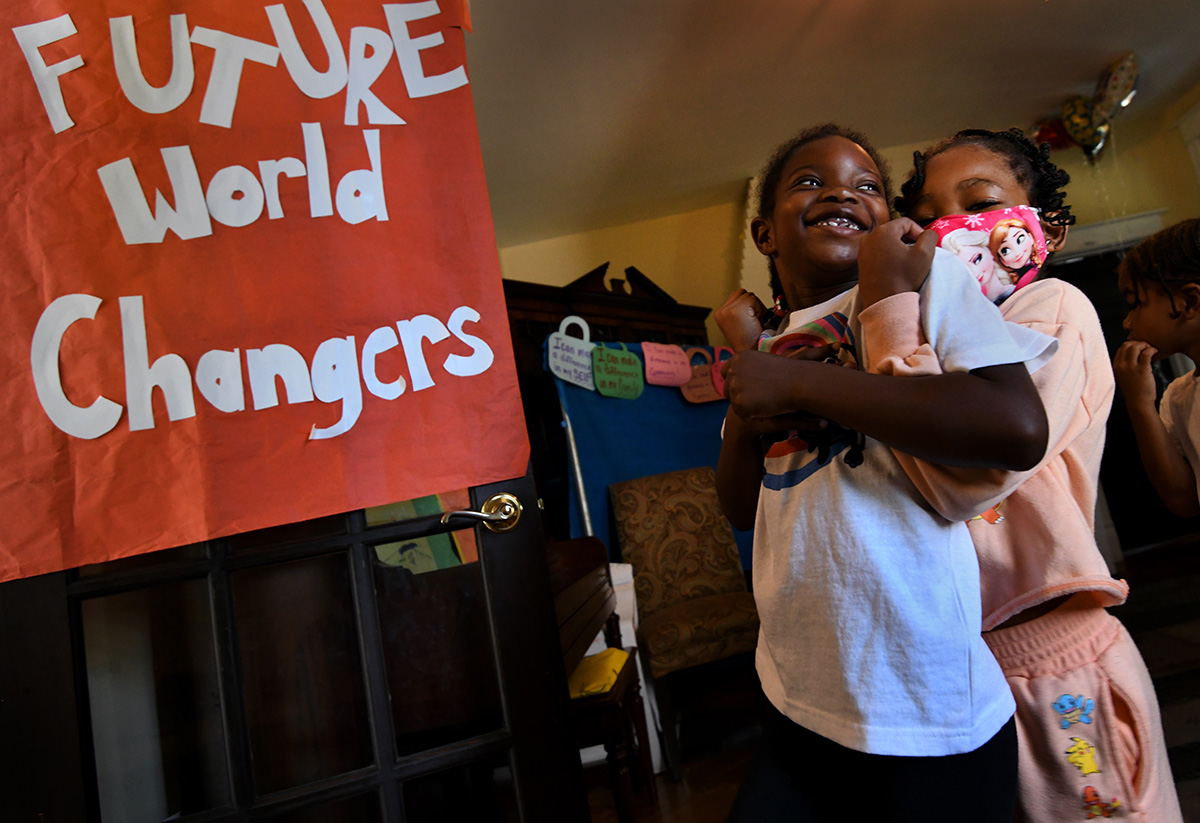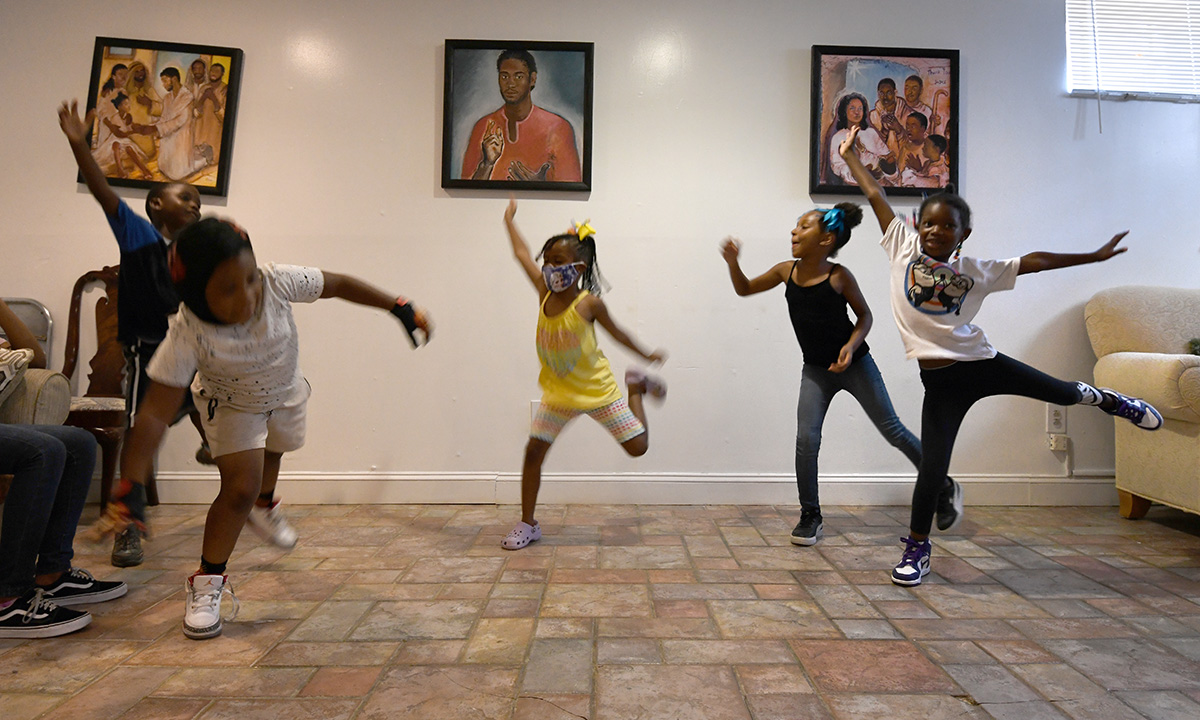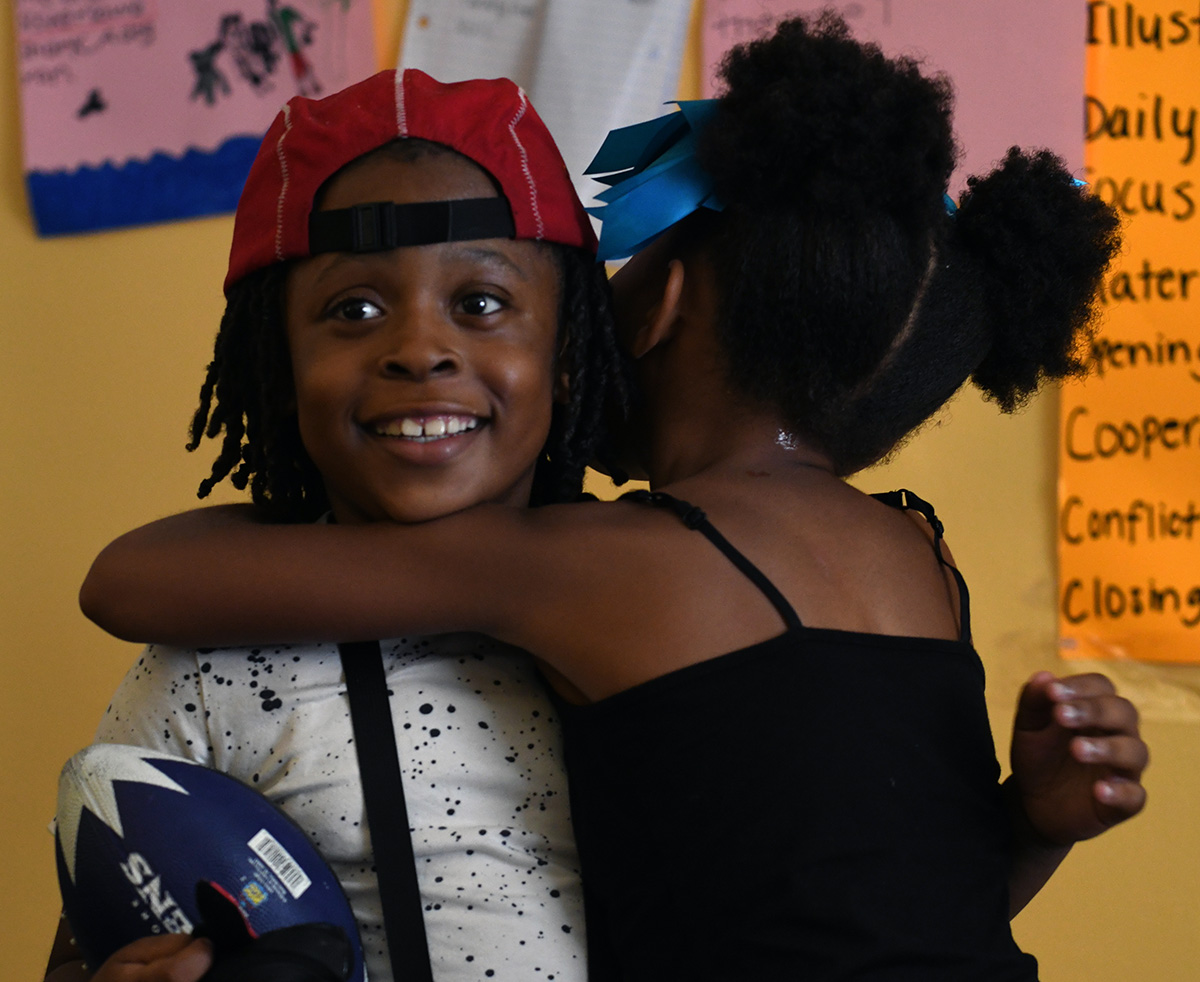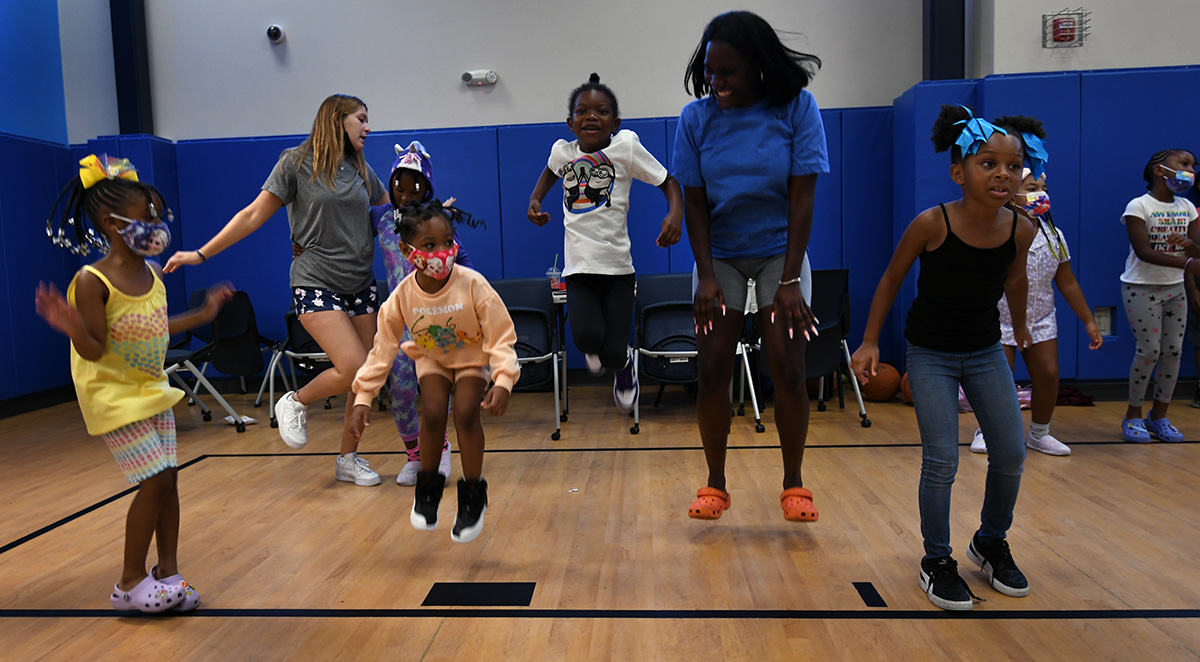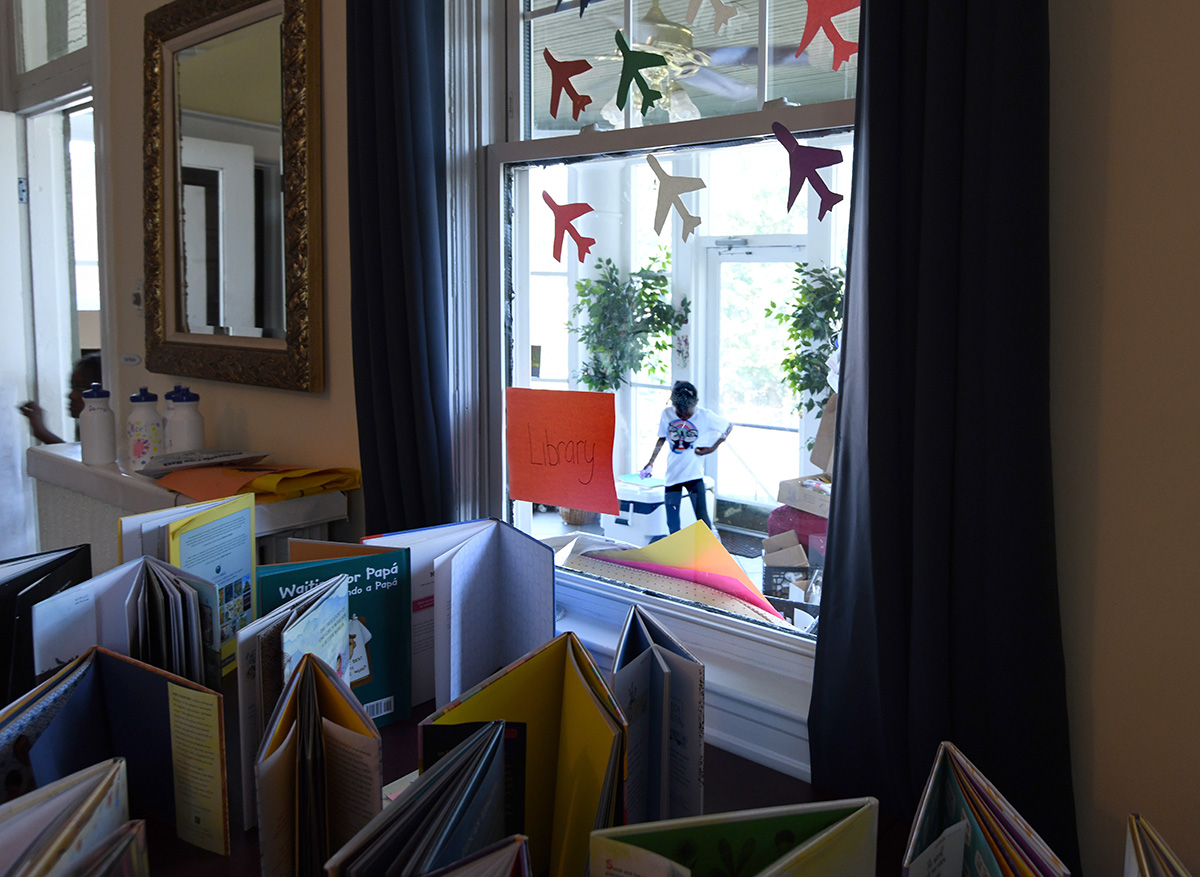 His church began supporting the program through funds dedicated to missions, and in recent years has funded it via an endowment, along with public and private partnerships.
"Our faith informs us about how important it is for us to make sure that the next generation not only knows God but that they are prepared to continue to really stand on the shoulders of the preceding generation and to carry the mantle forward," Moody said.
Birmingham has both a high murder rate and a high violence rate, and many kids are coming from communities where they haven't seen themselves in a positive light. With these schools, the pastor said, scholars can see the possibilities of what they can be.
"In the Old Testament, the nation of Israel is often taught to talk about the goodness of God and their faith principles with their children and their children's children," Moody said. "For us, pouring into the next generation, making sure that the next generation is educated … and prepared to live their best life and affect society in a positive way is an extension of what we believe God has called us to do."
What can your congregation learn from the Freedom Schools model of formation and community engagement?
Questions to consider
How does your congregation nurture the holistic well-being of children and families in your community?
How can partnering with a large national project like CDF's Freedom Schools empower your faith community's commitments to the young?
How do the five components of CDF's model speak to your faith community's theological understanding of discipleship and the formation of children?
How does the Freedom Schools model activate young people on issues that matter to them? Why might this matter to your church?
What can your congregation learn from the Freedom Schools model of formation and community engagement?
On a bright Sunday morning in September, the congregation of Turner Memorial AME Church gathers at its Hyattsville, Maryland, building. A pastor is delivering an impassioned message. Applause crackles through the space as worshippers lift their hands under the sanctuary's vaulted ceiling.
But the person speaking from the pulpit is not the Rev. Dr. D.K. Kearney, Turner Memorial's pastor since 2015. The preacher is the Rev. Cesar Moreno, a minister originally from Guatemala, who is sharing the day's word — in Spanish.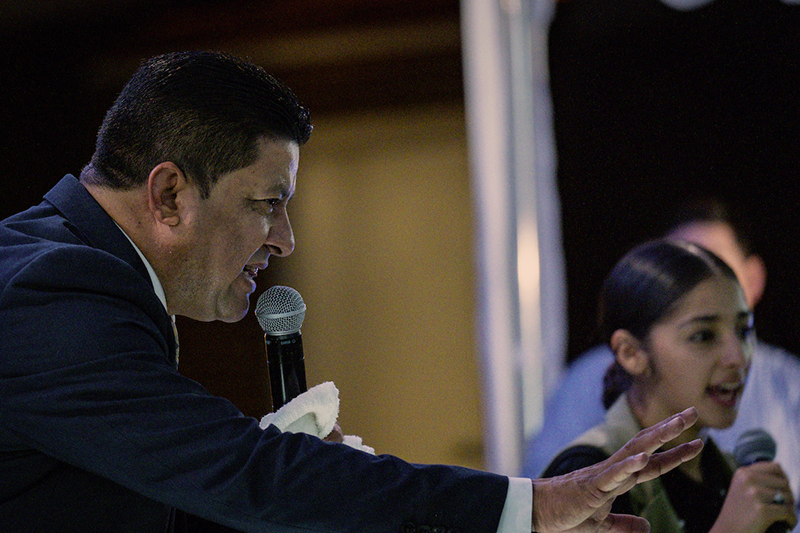 For nearly two years, the pastors' churches — one an African Methodist Episcopal (AME) congregation more than a century old, one a largely Latino nondenominational congregation established in 2010 — have been sharing the Turner Memorial building.
It's more than just a transactional arrangement. Church members have worked carefully and intentionally to build the relationship between the two congregations, which includes regular shared services and, this fall, the "Soul Saving September Revival," a four-week joint endeavor.
It involves the close friendship of the two pastors, as well as the efforts of 16-year-old interpreter Josary Moreno Mejia (a preacher in her own right and the granddaughter of Cesar Moreno).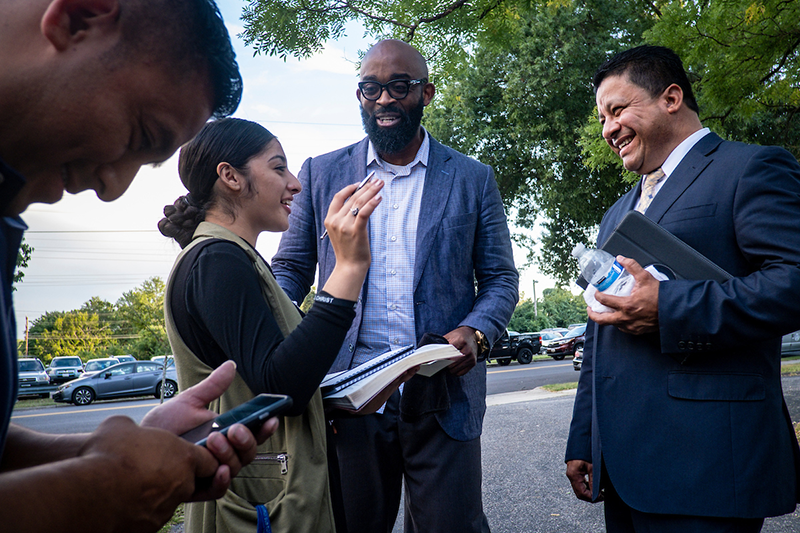 "In Christ, there is no Jew or Gentile. There is no race or color," Kearney says later that Sunday from the pulpit, after Moreno's message concludes.
The Turner Memorial pastor looks out on the congregation, which includes members of Iglesia Evangelica Horeb Asamblea de Dios (Mt. Horeb for short) — the church pastored by Moreno and his wife, first lady Loly Moreno.
"We cannot allow the world's culture of division to separate us. We cannot allow the enemy who comes to steal, kill and destroy to separate us," Kearney continues, getting louder. "We are one in Christ Jesus."
It is this focus on unity that exemplifies Turner Memorial's activities, efforts deeply rooted in the church's traditions — including, for example, its long-standing relationship with a local synagogue. Kearney is now working to unify the Turner Memorial and Mt. Horeb congregations under one roof, as together they reach out to the surrounding community.
This work is important to both pastors.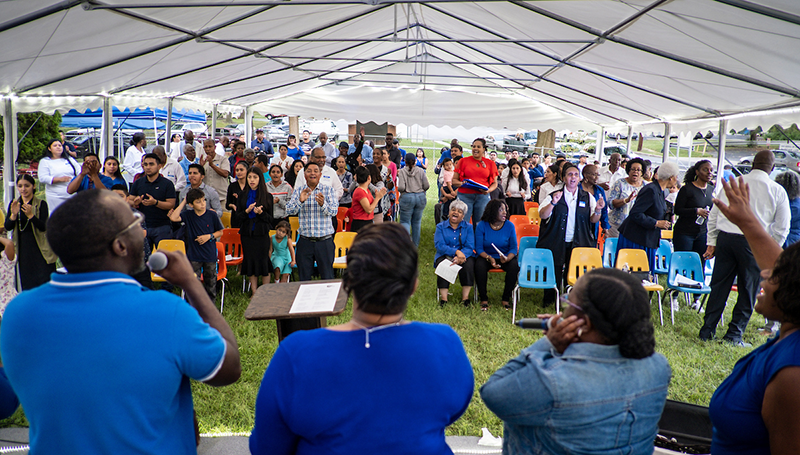 "As followers of Christ, we are to follow Christ's example. And the example which he laid out during his ministry here on earth centered, in my opinion, around community, and building community, and living in community," Kearney said. "As a church, that which represents Christ, we are to serve our community with the hope [that] by serving the community we win persons over to the family of God."
Moreno agreed. "Speaking spiritually, people need salvation. People need to be on a better path. This is the objective, to teach people the path of God, … so that new generations can have hope and live better," he said.
A 'God-ordained' relationship
When Kearney became pastor of Turner Memorial in 2015, he was working on his doctorate of ministry with a focus on liberation theology at Payne Theological Seminary. He found, through his research, that the church's surrounding community was in large part Latino.
He wanted to reach those community members and began considering different ways the church might connect beyond its walls. He also began leading the church in a series of workshops focused on deploying spiritual gifts to make an impact.
Time passed — Kearney calls it a period of "preparation" — and in 2017, Moreno and his granddaughter began attending Turner Memorial services while seeking a space for Mt. Horeb.
When the two pastors met, they realized they could create opportunities for their congregations — one English-speaking, one generally Spanish-speaking — to worship together. They began partnering in December 2017.
Are you open to opportunities that might come your way?
The two developed a friendship that Moreno's granddaughter Mejia describes as "a brotherhood."
"They both have said and shared that when one comes to preach to the other's church, they speak and help lift the other's spirit," she said.
Kearney elaborated: "It never fails that every time when we are together, even when we are meeting, I cannot help but to feel the presence of God. … It gives me the confirmation that what is happening is God-ordained."
Today, Mt. Horeb holds its own services in the Turner Memorial building. But on the second Sunday morning of each month, its members join Turner Memorial's. There, Moreno preaches in Spanish while his granddaughter interprets.
And on the fourth Sunday evening of each month, Turner Memorial members go to Mt. Horeb's service, where Kearney delivers a message that Mejia translates into Spanish.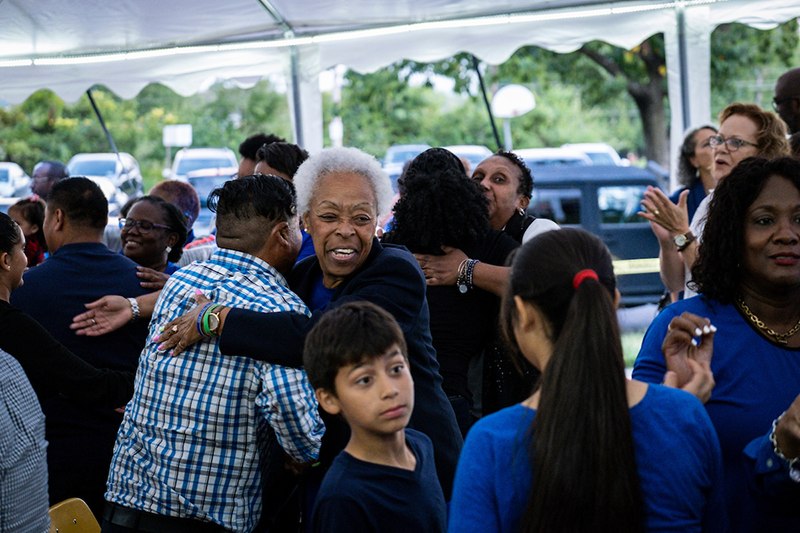 For Kearney, the combined worship reflects a core value of intentionally building relationships. Turner Memorial also has a partnership with the historic Washington, D.C., synagogue Sixth & I — located in the building that housed Turner Memorial for 50 years before the congregation moved to Hyattsville.
Kearney and Senior Rabbi Shira Stutman speak at each other's place of worship each year during the weekend of the Martin Luther King Jr. holiday.
"[Kearney] is amazingly generous with the pulpit God has assigned him to," said the Rev. Dr. Natasha Jamison Gadson, Turner Memorial's minister of leadership growth and development.
As long as Kearney senses that speakers have the Holy Spirit and that they are focused on the same goal of serving God, she said, "he is open with the pulpit for other pastors to come and share."
Being open to others — interacting with diverse communities — provides an opportunity "to learn something we don't know about God, our neighbors and the Christian life at large," said Ismael Ruiz-Millán, the director of the Hispanic House of Studies, Global Education & Intercultural Formation at Duke Divinity School. He also directs programs within the divinity school for non-Hispanic clergy and laity who want to serve the U.S. Latino population.
In what ways could your congregation expand its notion of Christian life, and act upon it?
"If we really believe that all human beings are made after God's image but we insist in keeping ourselves in circles with people who are just like us, then we really have an incomplete notion of who God is and what the Christian life is about," Ruiz-Millán said.
The community commitment
In general, both community and church members have responded to this outreach. For instance, on the Sunday before the first Friday revival in September, representatives from the two churches handed out more than 7,500 flyers to share information about the coming events.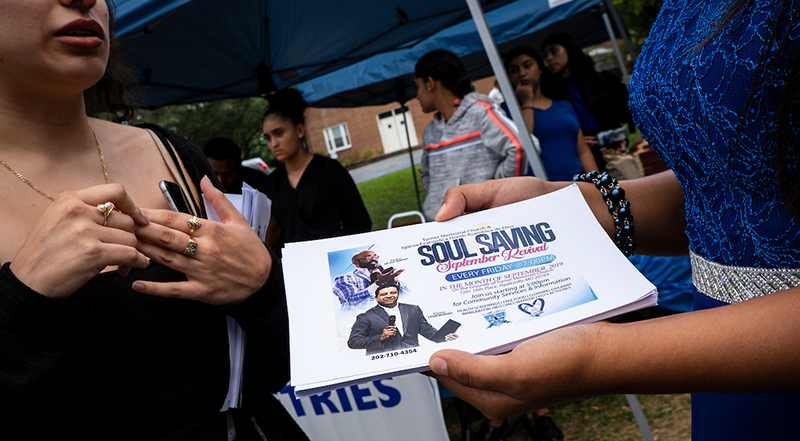 "I think it is such a great experience," said Joan Goodluck, a Turner Memorial member originally from Guyana who identifies as black. "I am seeing God's work being revealed, because he wants the nations of the world to come together."
Now 78, Goodluck grew up in a Christian home and attended church with majority-black congregations for much of her life. She said that hearing the word in both Spanish and English has been a learning experience for some worshippers, adding that the preaching of the word "helps me to grow more."
Mejia, who devotes her time to ministry while taking high school and college classes as part of her high school's dual enrollment program, is a big part of this growth.
She regularly interprets for services at both churches — including translating from Spanish to English at Mt. Horeb for young people who don't speak Spanish.
In this way, she provides clear messages to congregants and community members even as the pastors speed their cadences and raise their voices.
Are there ways in which you serve others that you could reframe as ministry?
"I thank God overall, because it's a blessing," Mejia said after one Sunday morning service at Turner Memorial.
She asks God to speak through her lips when she preaches as an individual and when she interprets for the pastors, she said.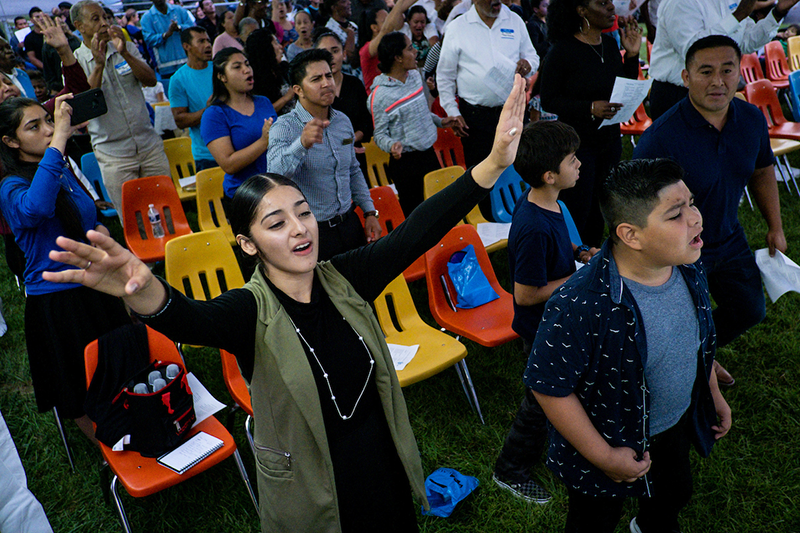 During the service, Kearney noted that Mejia does a "wonderful job" (a message she humbly interpreted).
And as Mejia stood outside the sanctuary afterward, people hugged her, with one woman telling her, "You are such a blessing."
Others too have positive thoughts about the churches' union.
"I think it's something really good — good because God calls us to be one body in Christ," said Evelyn Chávez, a Mt. Horeb member.
"We share the gospel, first. But we are not only sharing the gospel. … There are people with needs. They need clothes; they need many things," Chávez said.
A new kind of innovation
A pillar of the young partnership between these churches is the September revival series. In past years, Turner Memorial has held revivals featuring pastors from outside the community. But when planning this year's activities, Kearney said he felt he needed to go out to the people instead of waiting for them to come into the church.
He committed to having the two churches gather outdoors along with neighbors from the community. Members of both churches worked together to plan events.
On the first Friday in September, rows of colorful chairs were lined up outside the building, under a large white tent.
A band that included a singer, a keyboardist and a drummer played lively Christian music with Spanish lyrics as children toddled around in the grass and older attendees wearing everything from T-shirts and jeans to dress shirts and pants wandered among various outdoor booths.
At one booth, stacks of clothing ready to be given away were so plentiful that the church halted donations for the revival's second week. One booth offered voter registration; another, immigration information.
Reaching out together with Mt. Horeb, and having activities in both English and Spanish, including those offering community aid, may be an innovation on the traditional revival.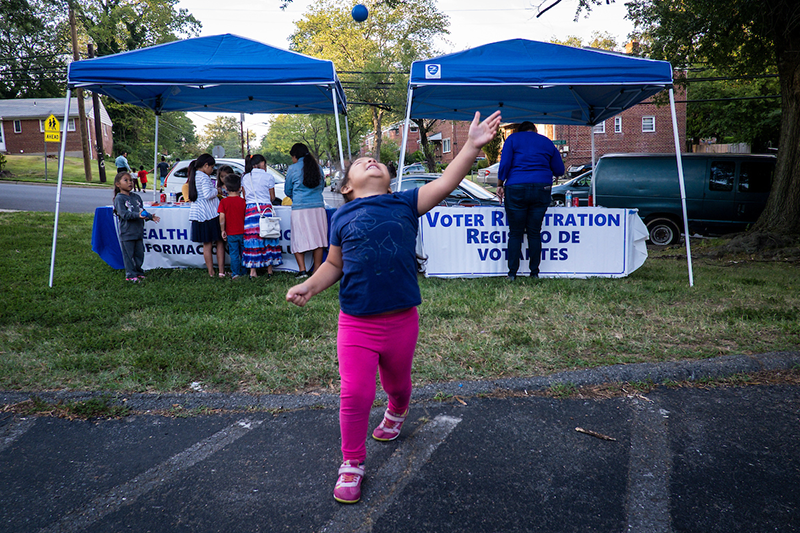 "When I look at tradition and the church, what we are doing is traditional," he said. "Because on the day of Pentecost, when the Holy Spirit fell, Scripture says that everyone heard the gospel being preached in their native language. And that day 3,000 souls were saved."
In what ways could you innovate on tradition in your context?
But people can allow personal preferences about language, race and social class to separate them from others, Kearney said.
"And I would dare to say, don't confuse one's preference with tradition. Because traditional church teaches us that all of God's children — regardless of language, race, class — gather together. And that when the Holy Spirit falls, everybody hears the good news," he said. "If this is innovative, it is traditionally innovative."
Light in the darkness
On the first night of the revival, attendees gathered under the tent as the service began, reading song lyrics from copied pages so they could worship together.
"Promise keeper, light in the darkness. My God, that is who you are," they sang before switching to Spanish. "Cumples promesas, luz en tinieblas. Mi Dios, así eres tú."
Have you worshipped or sung in other languages? If not, what might you learn from that experience?
"We have come to let the enemy know that no race, no language barriers will stop us. We are not trying to build walls, but we are building bridges," said Kearney, standing at the front of the tent, as Mejia interpreted.
Moreno then delivered a message in Spanish, telling those gathered that Jesus is the saver of their souls. At one point, his voice and his granddaughter's overlapped, the English and Spanish floating together, as the worshippers clapped their hands in response and the keyboardist played on.
After the sky went from pastel to dark, Moreno's message ended, and people came to the altar to receive prayer. As the prayer teams and respondents gathered, one woman stood with them, crying as she raised her hands.
When the altar call ended, Kearney addressed the crowd, declining to do a benediction, he said, because he wanted the revival's spirit to continue. He urged attendees to bring their friends and families to the next event.
"Thank you all so much for coming out," he said, with Mejia repeating his words in Spanish. "Bless you."
The crowd lingered, talking and embracing one another, as light continued to shine from the revival tent on the warm September night.
Questions to consider
Questions to consider
When the two pastors met, they recognized that they had a unique opportunity to build something together. Are you open to opportunities that might come your way?
Ruiz-Millán said that if Christians engage only with people like themselves, they have "an incomplete notion of who God is and what the Christian life is about." In what ways could your congregation expand its notion of Christian life, and act upon it?
Mejia said that when she interprets for others, she experiences God speaking through her. Are there ways in which you serve others that you could reframe as ministry?
Kearney calls this partnership "traditionally innovative." In what ways could you innovate on tradition in your context?
Have you worshipped or sung in other languages? If not, what might you learn from that experience?