Freedom Schools offer a summer of possibilities for the next generation
At an airy school site in southeast Washington, D.C., several children gather around an outdoor planter filled with espresso-colored dirt. It's about 3:30 on a bright summer afternoon, and the students have been there since morning.
They began the day with harambee, a high-energy ritual that lets students pull together and celebrate themselves, before going into a sewing exercise and then a nutrition lesson. Now comes the gardening, where they learn a handy fact — how lavender can repel mosquitos — and start to grow their own plants.
As these students — known here as scholars — congregate, a college-age instructor (also known as a servant leader) watches over them while parents and other site staff linger outside and inside the school.
All of this is part of a Children's Defense Fund Freedom Schools six-week summer session. And since CDF's mission is "to ensure every child a healthy start, a head start, a fair start, a safe start and a moral start in life and successful passage to adulthood with the help of caring families and communities," this program is key.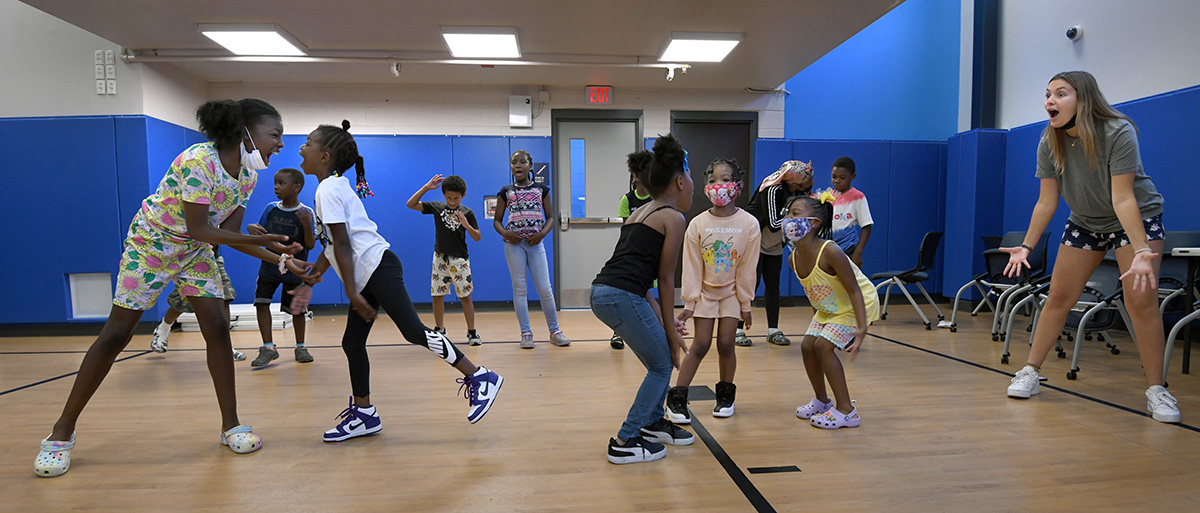 In fact, CDF Freedom Schools, also offered as after-school programs, are the "heart and soul" of what the Children's Defense Fund is doing for children and their well-being, said the Rev. Dr. Starsky Wilson, CDF's president and chief executive officer. Through CDF's partnerships and work with children, families and communities, Wilson said, the program "helps us to prioritize what we're speaking about, what we're advocating around, and the policies we believe families need to create the conditions for their children to thrive."
A program with history
CDF has a record of helping communities. Civil rights pioneer Marian Wright Edelman, credited as the first Black woman admitted to the Mississippi Bar, founded the nonprofit in 1973 after dedicating her early career to defending the civil liberties of people who faced poverty and discrimination.
Today, the CDF Freedom Schools program is offered to students in kindergarten through 12th grade around the country in community centers, schools, juvenile justice centers, churches and other settings. In 2021, more than 7,200 scholars participated in programs in 26 states and 75 cities.
Freedom Schools have their origin in the Mississippi Freedom Summer project of 1964, which gathered college students to work for justice and voting rights for Black citizens. Back then, these college students volunteered to teach younger students traditional subjects like reading, math and science, along with Black history, constitutional rights and other topics not covered in Mississippi public schools, said Kristal Moore Clemons, the national director of CDF Freedom Schools.
How does your congregation nurture the holistic well-being of children and families in your community?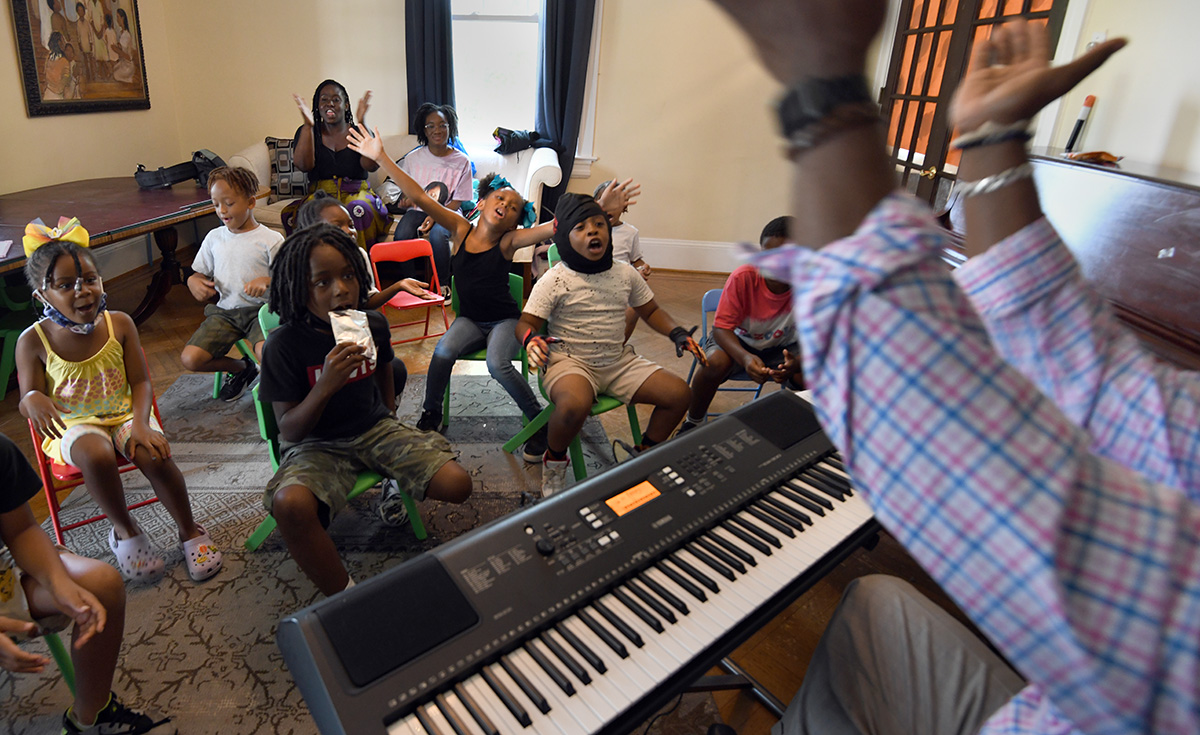 The early Freedom Schools were established to build the next generation of voters, Clemons said, noting that leaders thought that if they could "crack" Mississippi, they could do the same with other Southern states.
"Our faith-based partners have always played a role in the movement," she said, explaining that most of the original Freedom Schools operated in churches or community centers.
CDF started its Freedom Schools program in 1995 to help children who lacked access to high-quality literacy programs. Each year, many students — especially those from historically disadvantaged groups — experience summer learning loss. Recent literature on this loss has been mixed, according to a 2017 Brookings Institution report, but one theory cited in the report suggests that lower-income students might learn less over the summer because "the flow of resources slows for students from disadvantaged backgrounds but not for students from advantaged backgrounds."
To support students, the CDF model has five components: high-quality academic and character-building enrichment; parent and family involvement; civic engagement and social action; intergenerational servant leadership development; and nutrition, health and mental health.
How can partnering with a large national project like CDF's Freedom Schools empower your faith community's commitments to the young?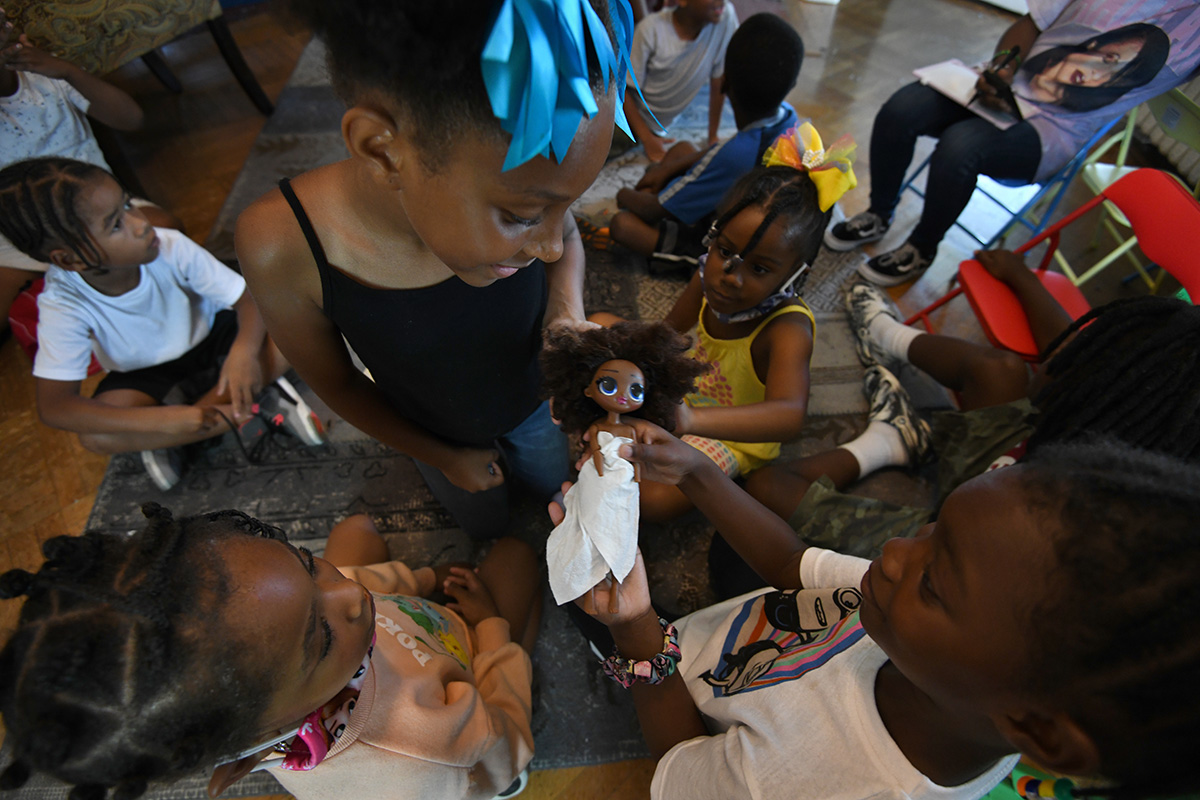 Since its start, more than 169,000 children have experienced Freedom Schools, and more than 19,000 young adults and child advocates have been trained on the model, which offers a research-based and multicultural curriculum. The majority of students in 2021 identified as Black/African American (68.4%), with the second-most represented group identifying as Hispanic/Latino (13%).
Because the schools are free to families, parents and guardians don't incur the expenses they might otherwise have for child care, camps or academic programs. This can be especially helpful in low-income communities.
A vital part of a big mission
School systems vary state to state, and there can be battles over what is offered in the classroom. For instance, some schools now are dealing with banned books and debates about critical race theory, among other issues, Clemons said.
Children also continue to face changes within the system, such as periods of distance learning and isolation, because of the COVID pandemic. Some students are dealing with news of school shootings and racial injustice as well.
"Every year, we choose a different issue that scholars across the country will organize around and take action on," said Wilson, the CEO. "This year, we've chosen climate justice, because we recognize that the planet is a place that our young people will inherit and that climate justice is racial justice."
How do the five components of CDF's model speak to your faith community's theological understanding of discipleship and the formation of children?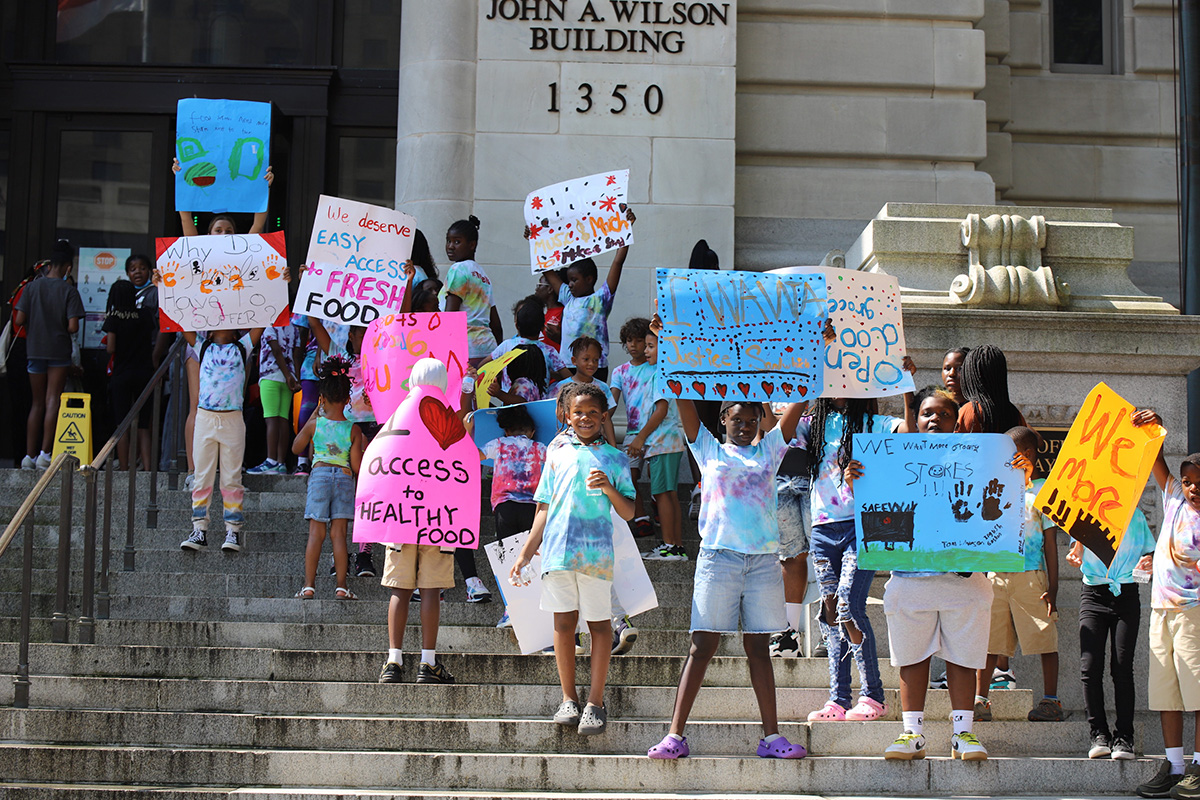 Scholars come together, discuss the issue and share their ideas for solutions on coordinated National Days of Social Action — and they're allowed to dream, said Joy Masha, program director for the Washington, D.C., CDF Freedom Schools. Scholars might propose a rally, a call to action to a state council member or the creation of more programs for children in their community, among other means of advocacy.
Because educators may not be able to deviate from state curriculum requirements tied to testing, Freedom Schools historically have supplemented content that traditional teachers could not offer, Clemons said. That includes books featuring people of color — important since fewer than 27% of children's books published in the United States feature nonwhite children, according to CDF — and educating scholars about figures in history.
How does the Freedom Schools model activate young people on issues that matter to them? Why might this matter to your church?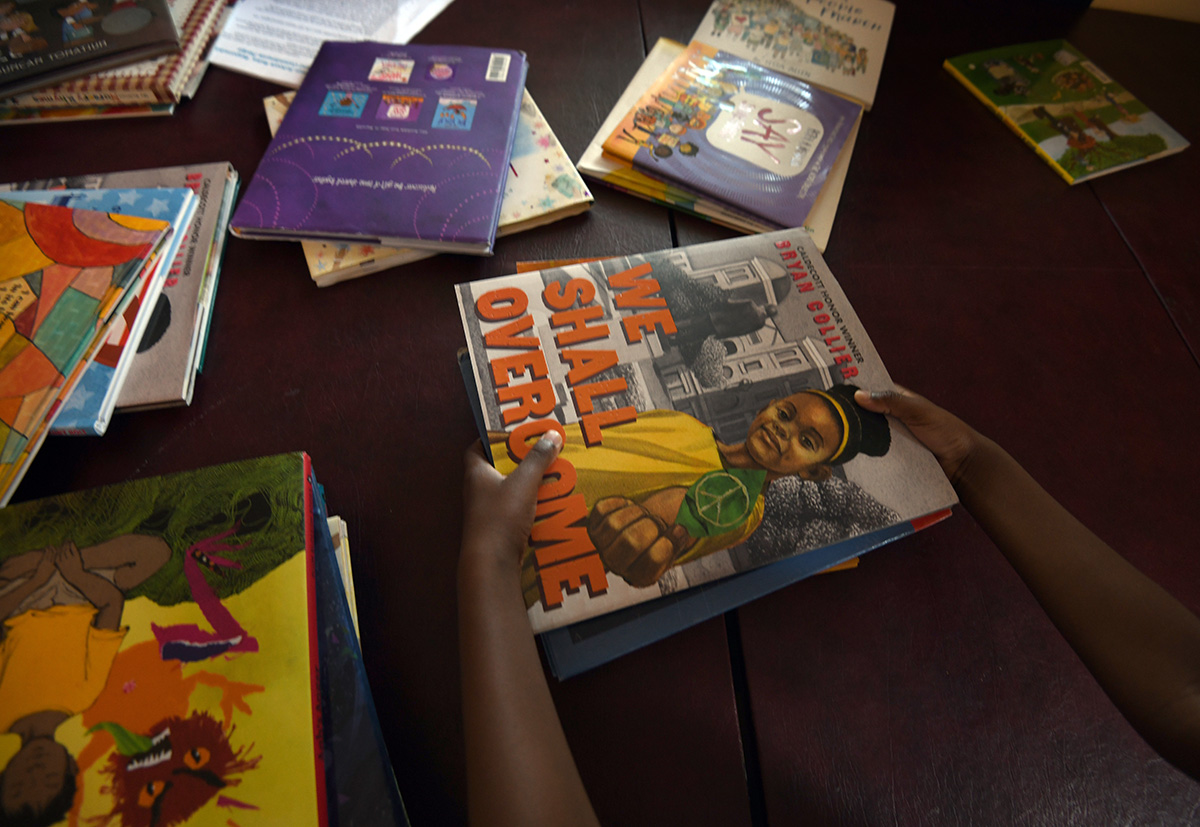 "We don't want to be controversial. Freedom Schools are not here to break down the status quo. We're here to be in community with people," Clemons said.
"We're here to show children that [if] you want to be a scientist, great. If you want to be a yoga instructor, great. If you want to be the next vice president — because we have books on Kamala Harris — you can do that."
Some parents say they appreciate the programming and the ability to participate via weekly meetings. Rochelle Gibbons has two children enrolled in the D.C. summer program. If she were to send them to camp instead, they'd simply play, she said. But here they read and build relationships as scholars.
Another D.C. parent, Ashley Jones, said she also appreciates the model. Freedom Schools staff care about the children and the environment that families live in, she said, and teach children that they're not too young to make a difference.
That lesson is big. Because children are listening. Processing current events. And sharing their thoughts.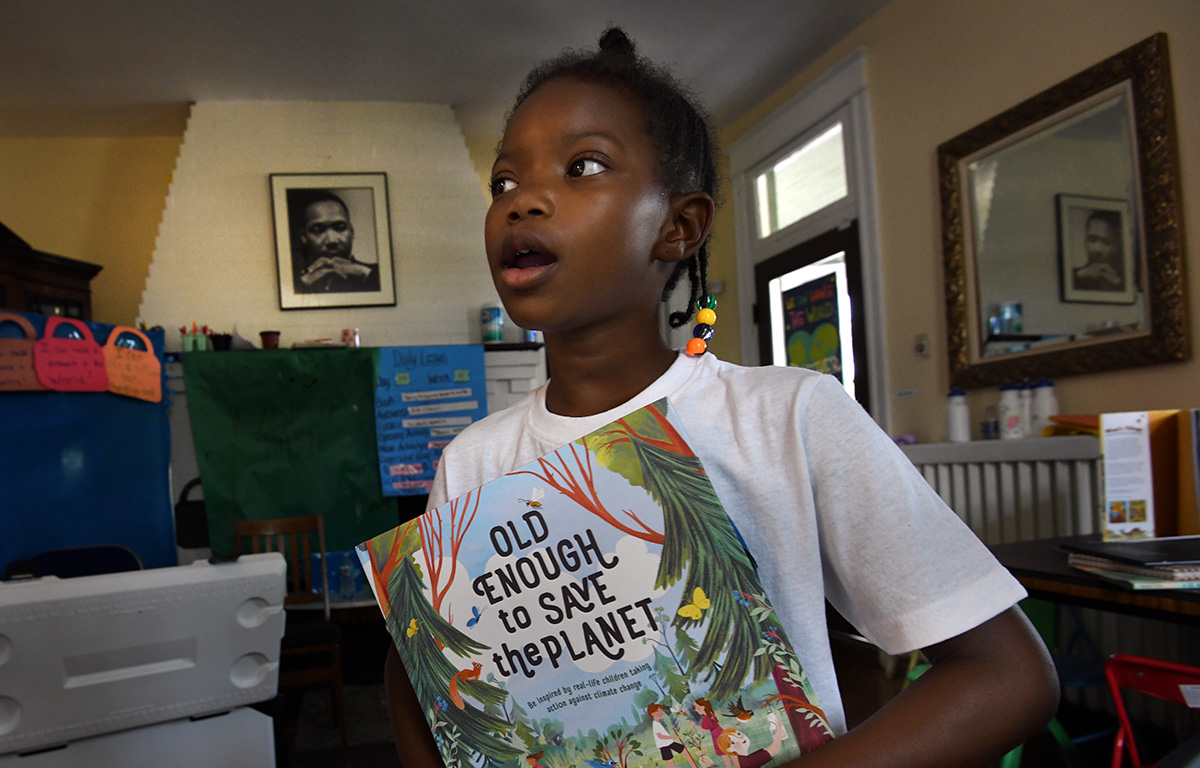 Gibbons' daughter, Dyllon-Rose Gaskin, did just that after her mother spoke at a recent parent meeting in the classroom. The 10-year-old scholar said the program allows her to read books every day and discover new words.
"I learn a lot," she said, explaining that she's finding out "interesting stuff" in a fun way.
"Miss Joy has a strong voice, and it helps me speak up sometimes," she said of Masha's work at the site.
So what exactly would she speak up about? Dyllon-Rose simply said, "I would speak up about, like, gun violence and different things around the world, like homeless[ness]."
How does it feel to know about these issues as a child?
"People are getting killed … every day, and that's sad, because people are losing their lives for no reason," Dyllon-Rose said.
Looking toward a happier future, she shared her desire to be a teacher, a hand model, the vice president, a mayor and "a lot more."
This kind of exchange, where scholars discuss a range of subjects, is not unusual.
After years of working in the space, Masha said she understands that age does not necessarily determine a child's experience. Gun violence was the scholars' issue for 2021.
"As we see more gun violence here in D.C., we know that we can have these conversations with our young people, because our model allows us to do that," she said. "So if gun violence is a topic that young people want to not only talk about but address, then we explore that solution with them and help them put it into action."
Within integrated reading curriculum lessons, Freedom Schools use books to explore particular issues and allow scholars to analyze each plot and connect it to the community. Schools also offer parents resources for talking with children about these issues.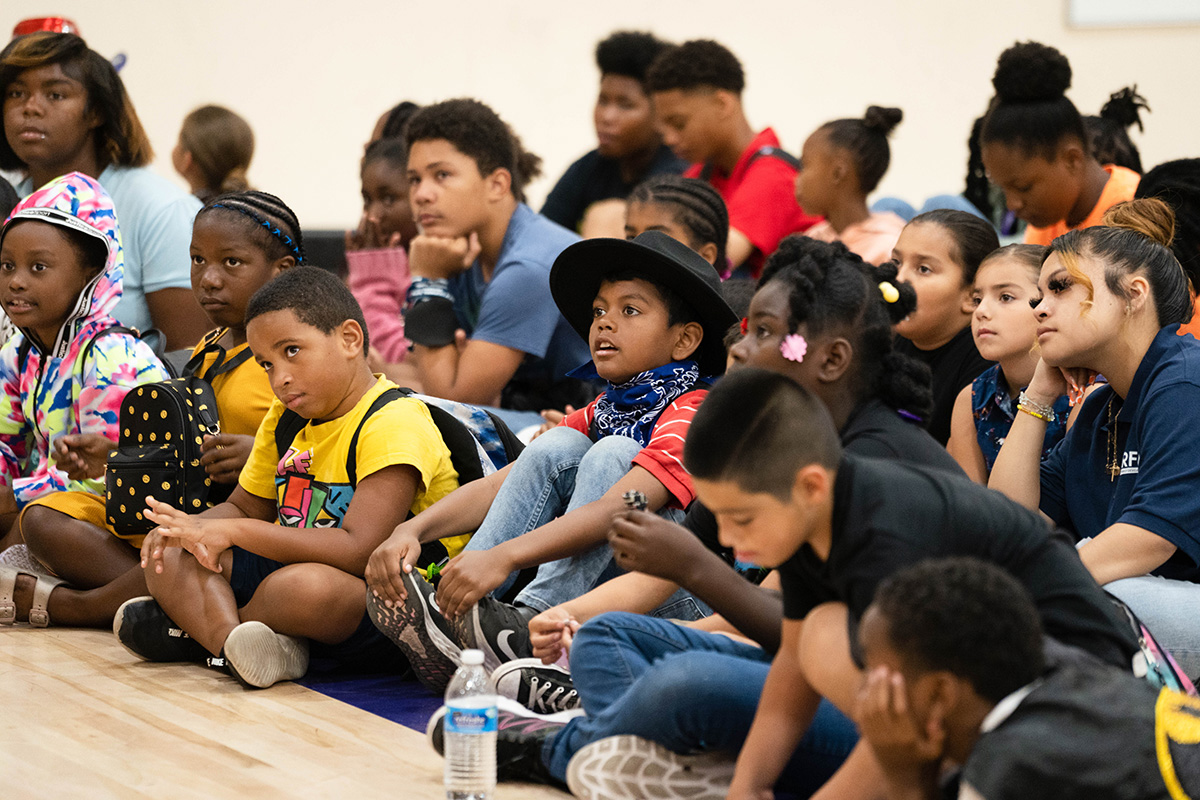 The faith connection
To make an impact, CDF partners with various institutions and organizations. To run a program, would-be executive directors apply on CDF's website and learn about the training, fiduciary and programmatic requirements that accepted sponsor organizations must maintain.
CDF recommends that, at a minimum, facilities be licensed to serve children. Programs then do their own fundraising to bring Freedom Schools sites to fruition, with CDF recommending that programs cover costs for at least 30 scholars.
Since faith communities have a long history of social action and advocacy work, this connection continues to resonate.
Wilson, who also serves on the Duke Divinity School board of visitors, references Jesus' words with respect to CDF's work and notes that defending children is "a religious commitment that is resonant with the call of the Christ."
"For an audience of clergy, I say, 'If Jesus did not walk among us, then Jesus has less capacity to connect with us,'" he said. "The God that I serve is one who took up flesh and walked with humanity."
It is this walk that others also highlight.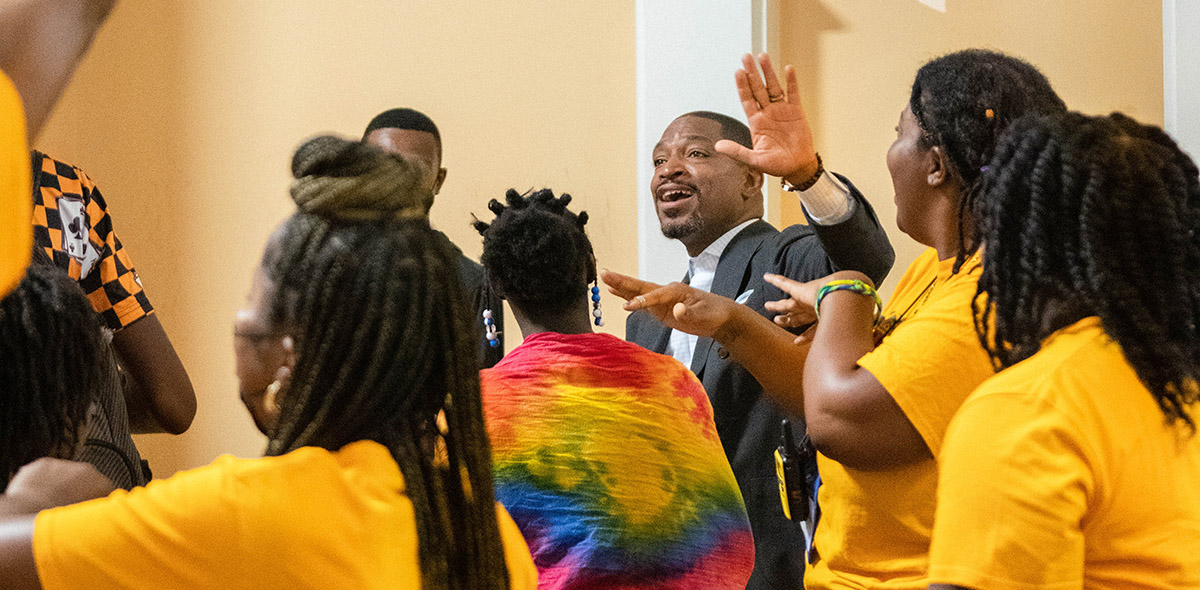 The Rev. Dr. Van H. Moody II, founding pastor of The Worship Center Christian Church in Birmingham, Alabama, said his church has offered Freedom Schools for several years. He said children in communities of color may not have access to early childhood education, which can put them "behind the eight ball" when they start school. Added to this, summer learning loss can have cumulative effects. But Freedom Schools can help.
"It's a beautiful program that really checks a lot of boxes that we're passionate about," Moody said, noting that it helps kids grow academically, helps them become more well-rounded because they gain a historical foundation, and helps empower them to become conscious changemakers.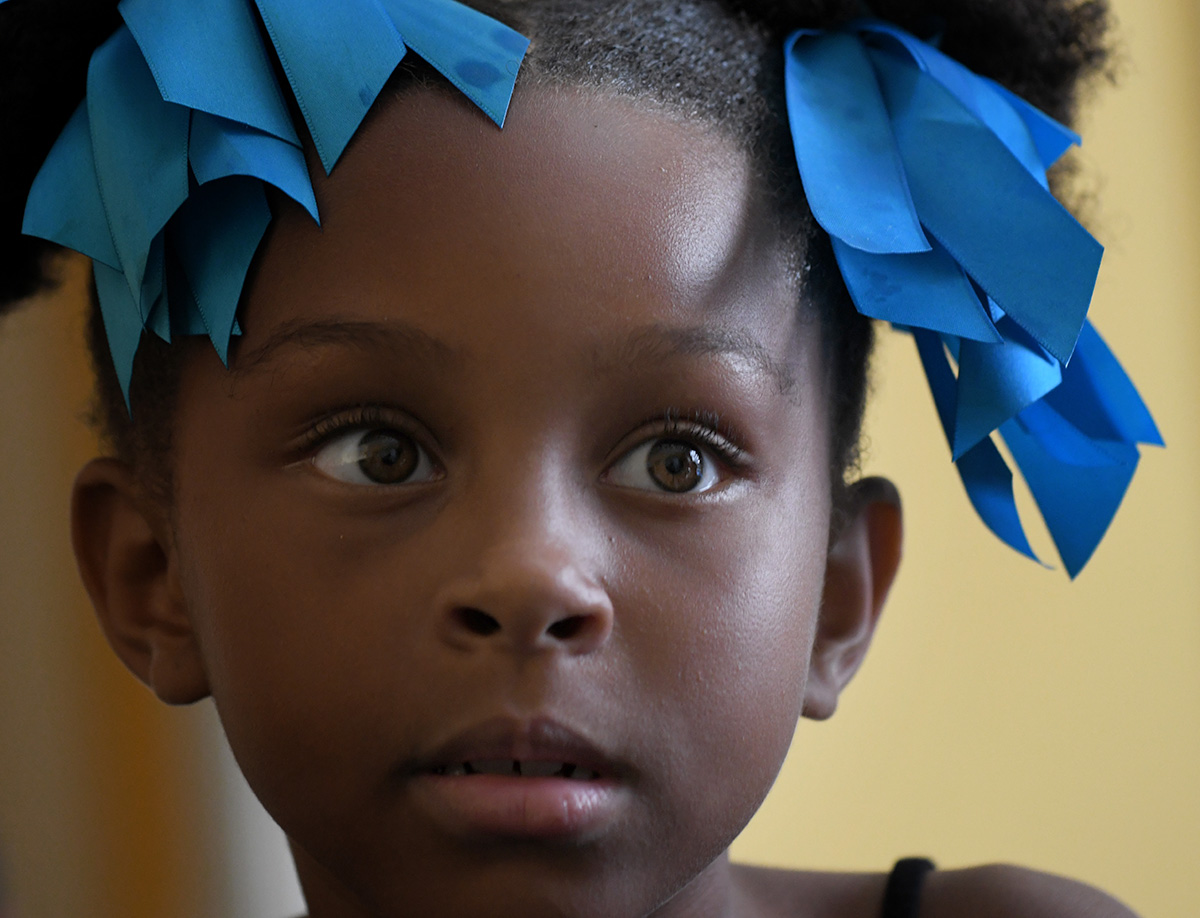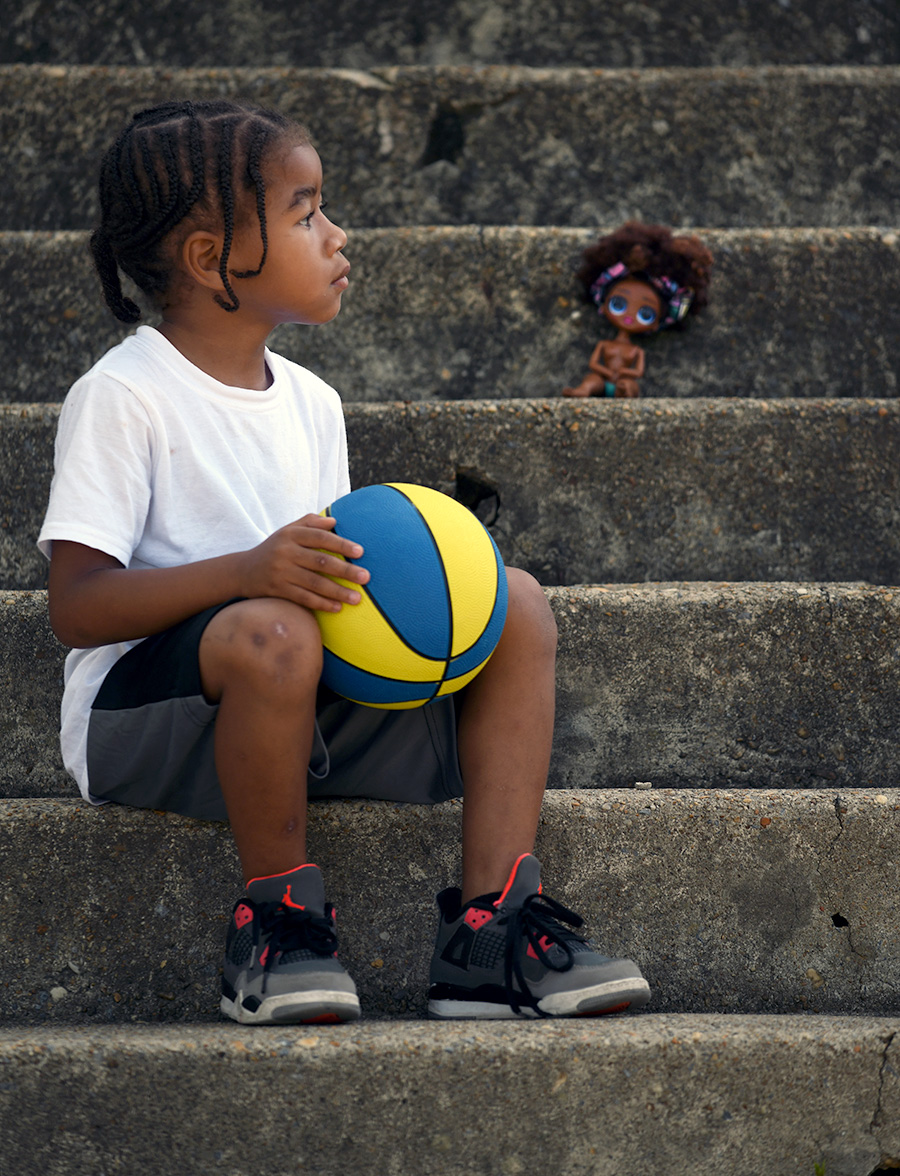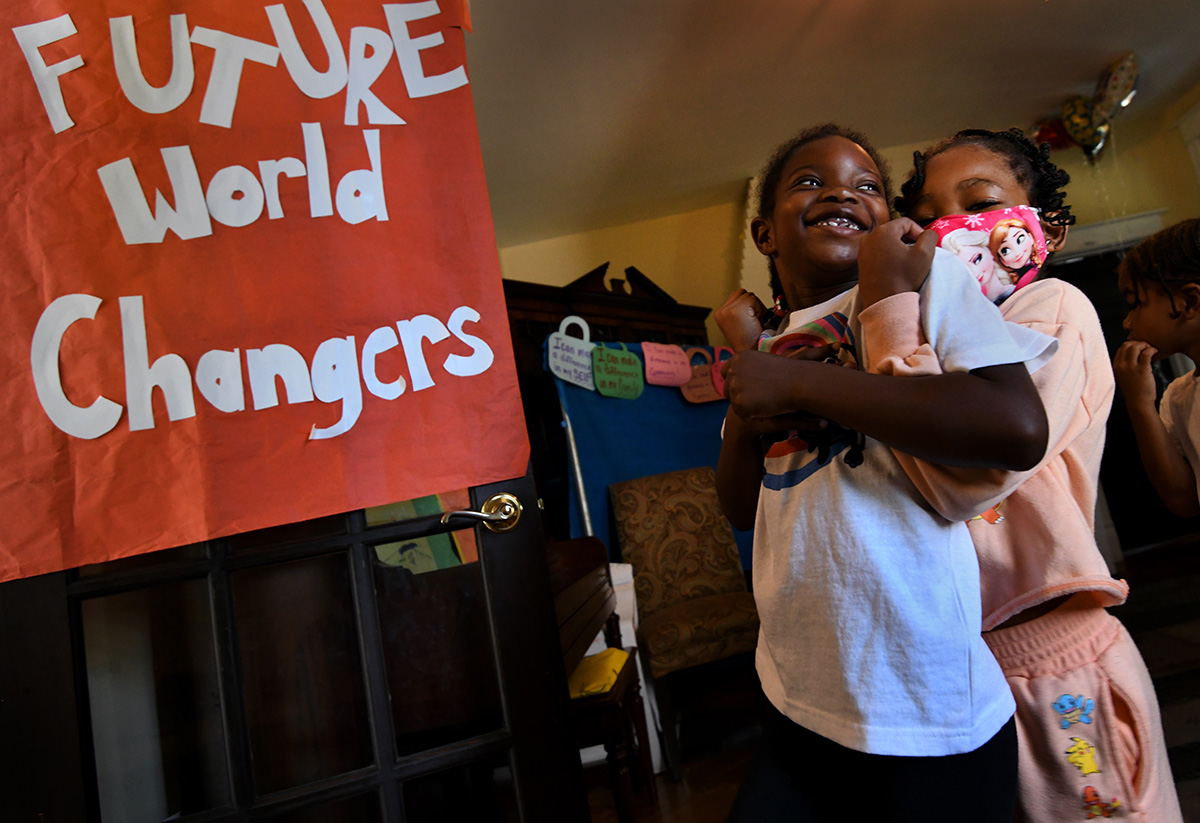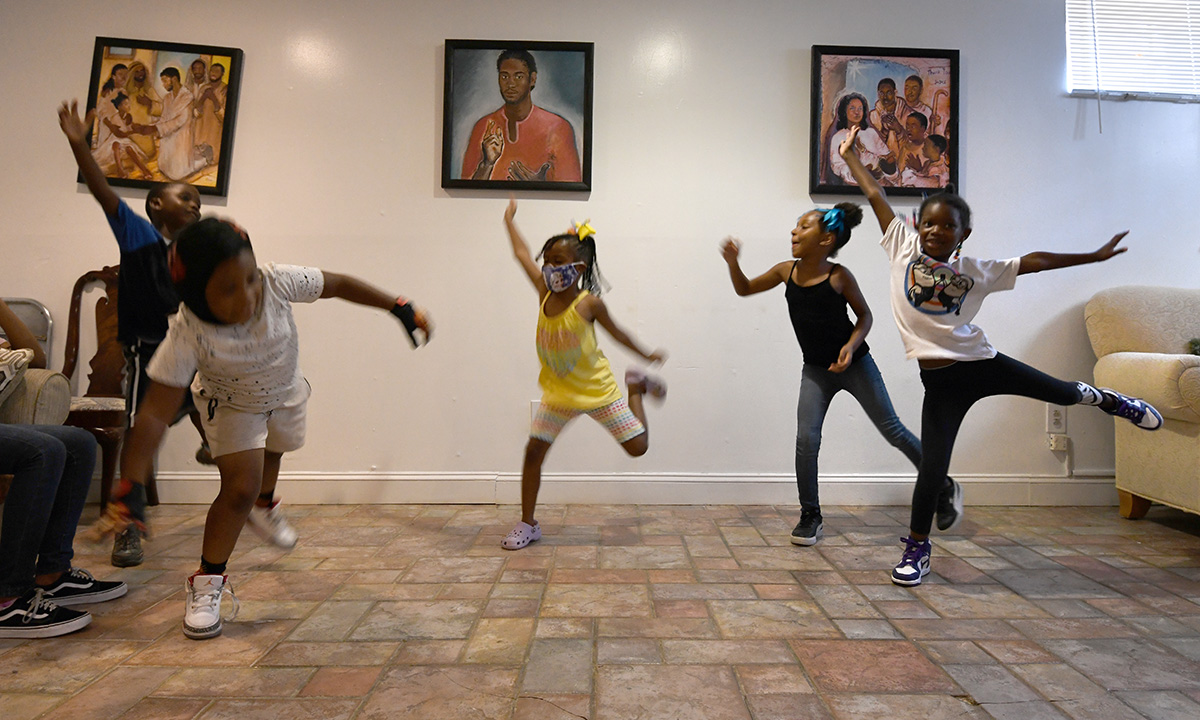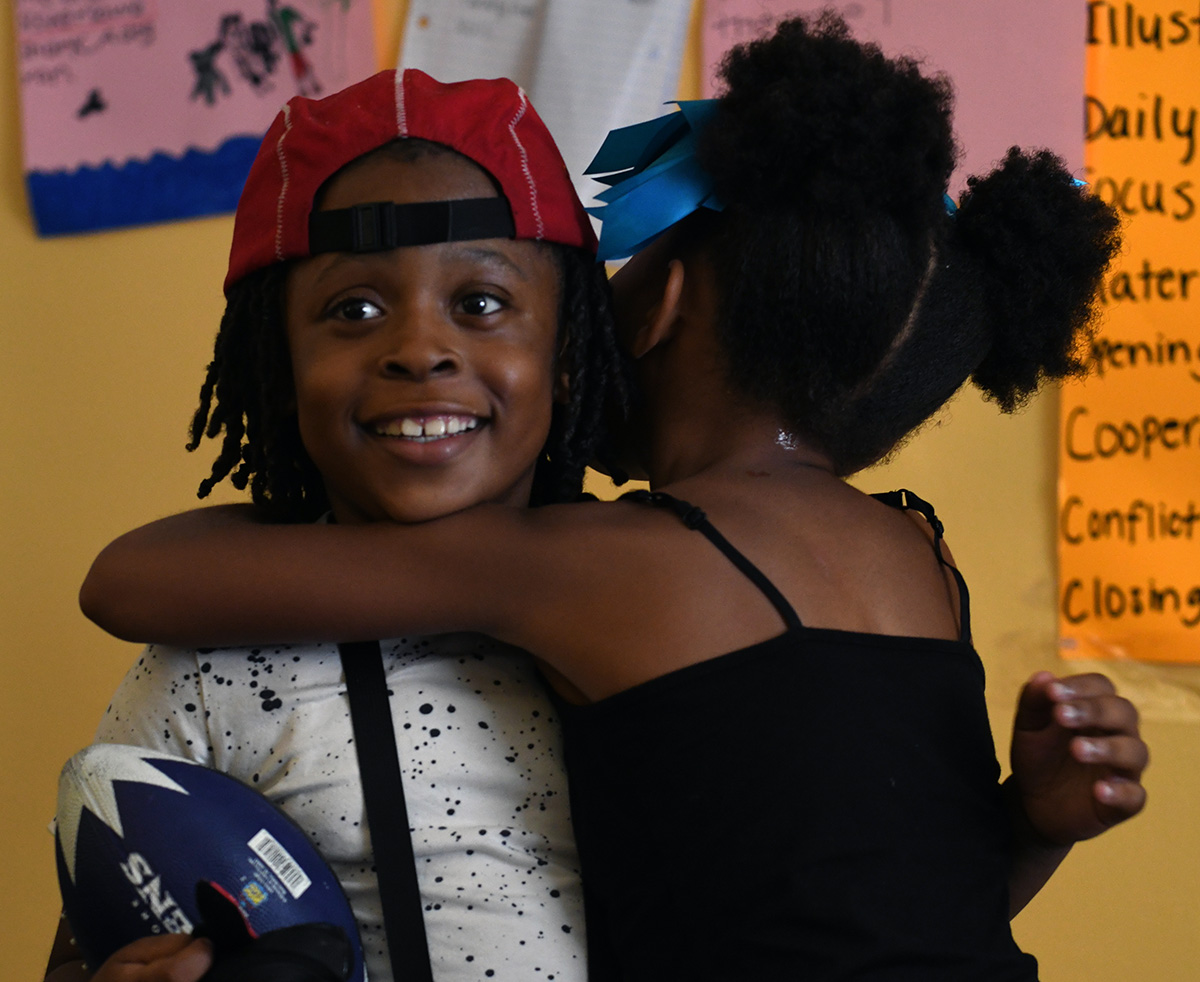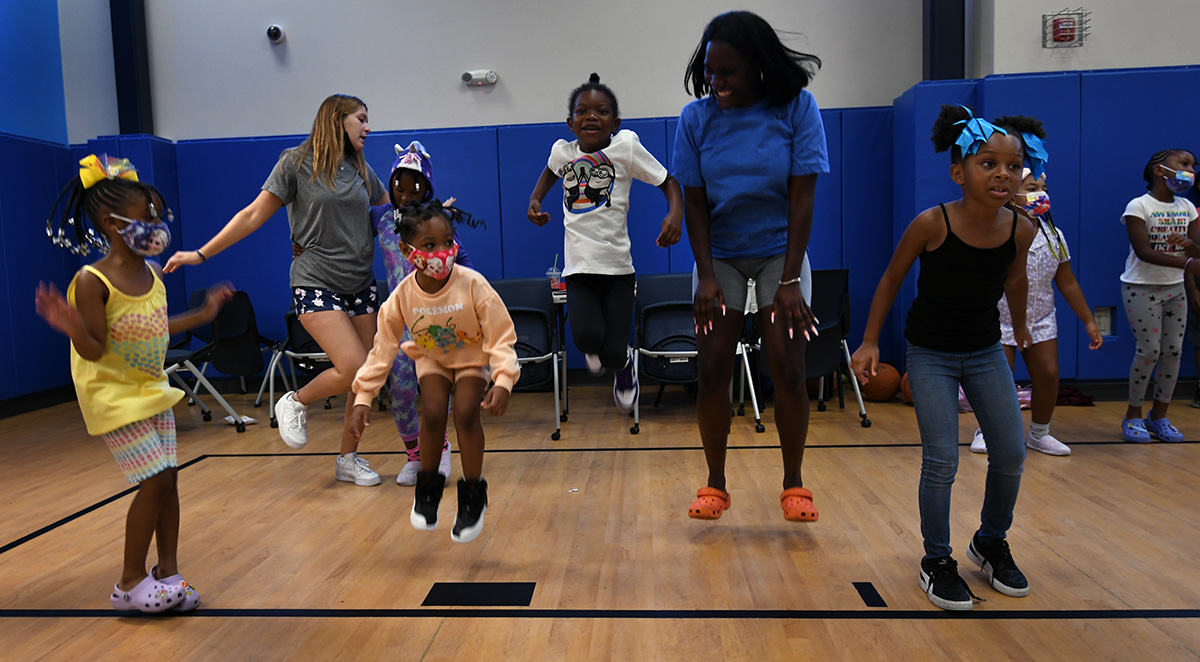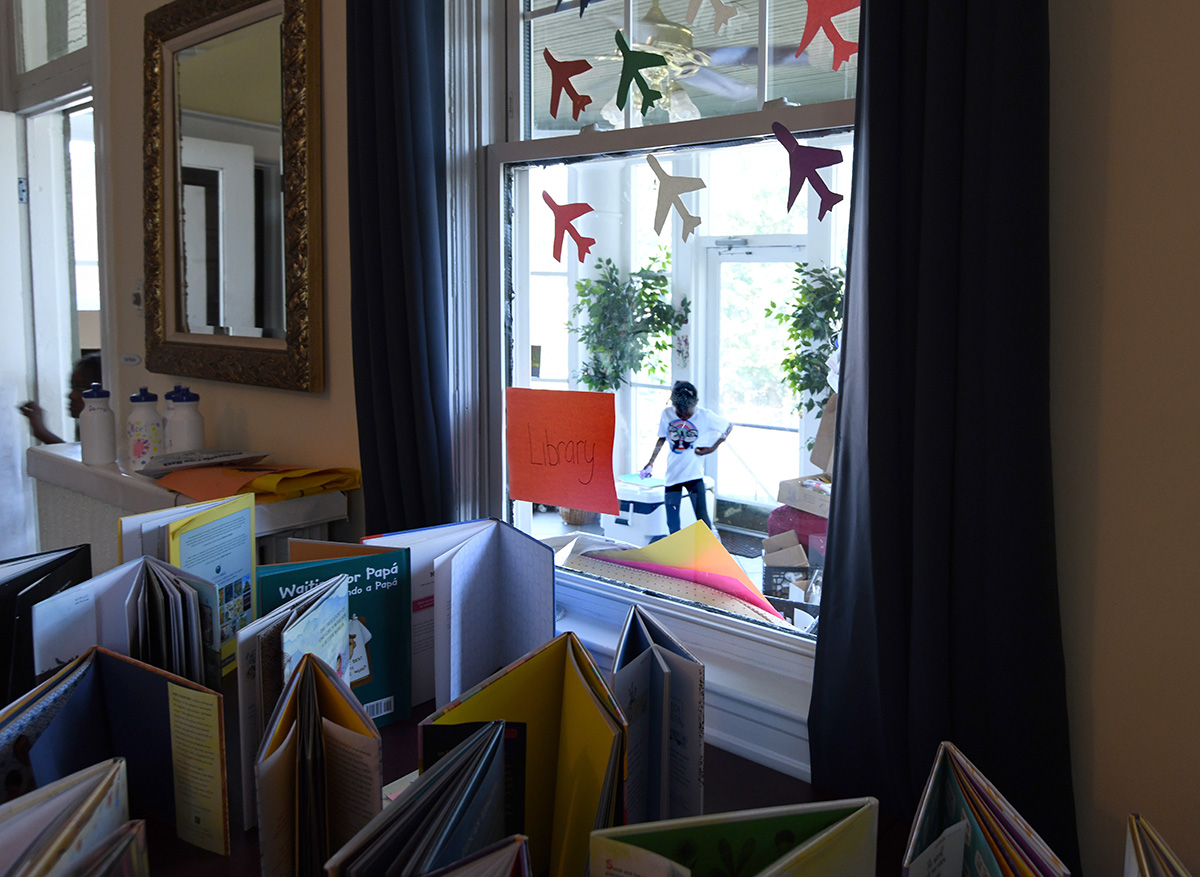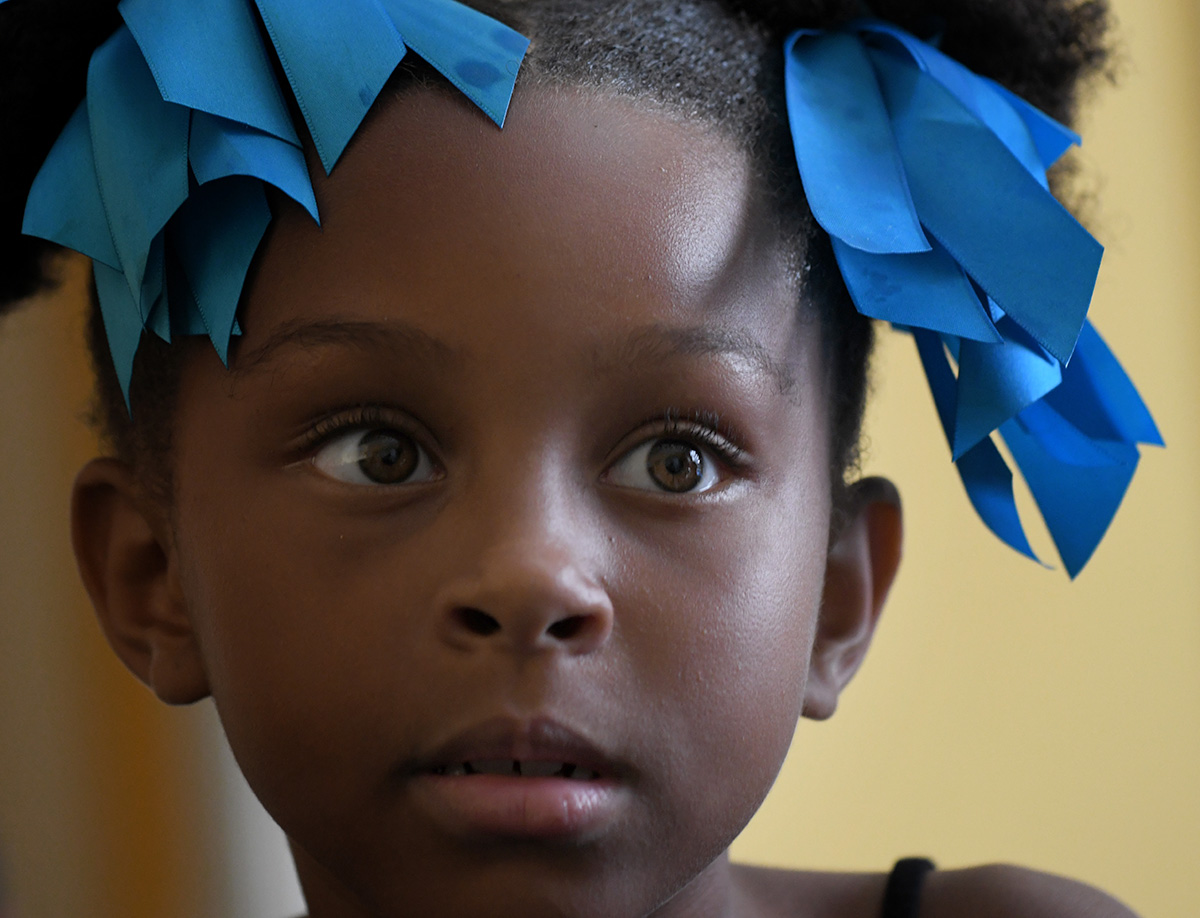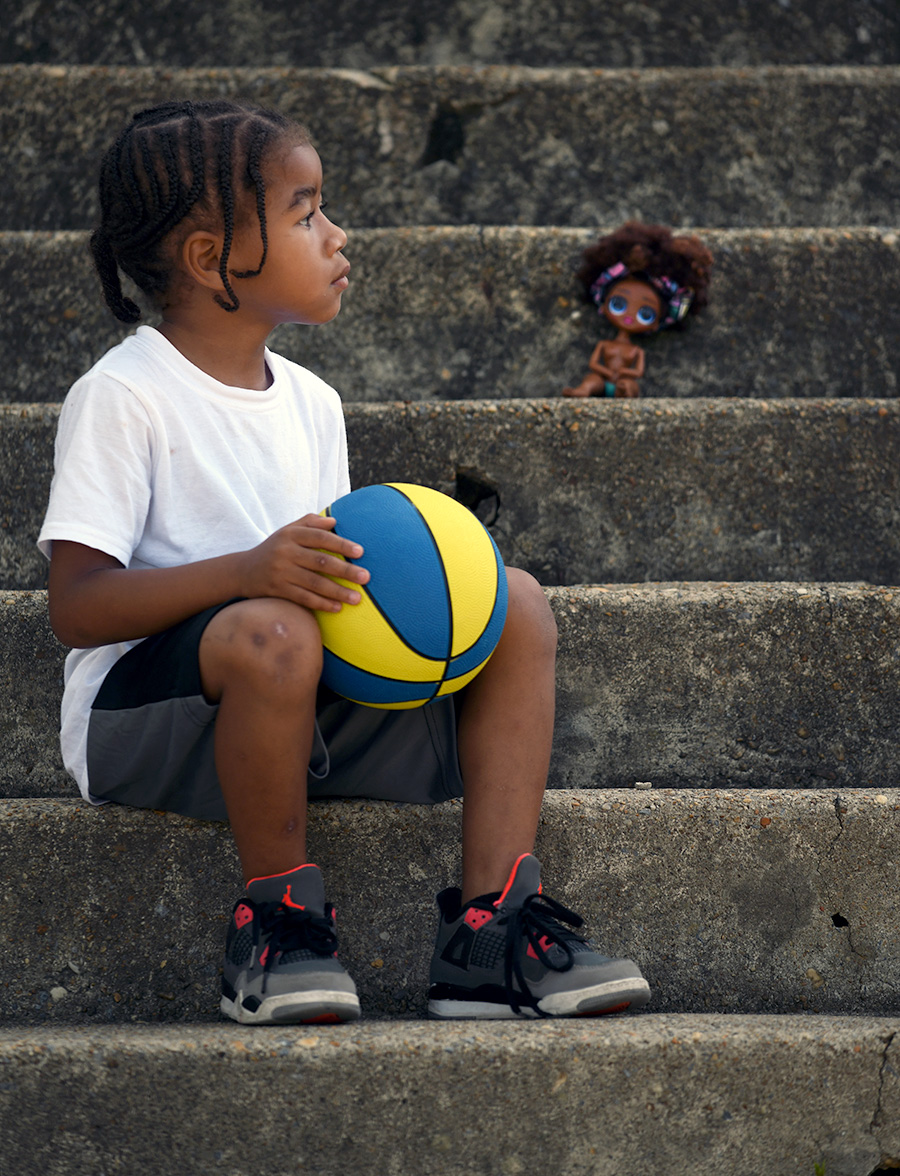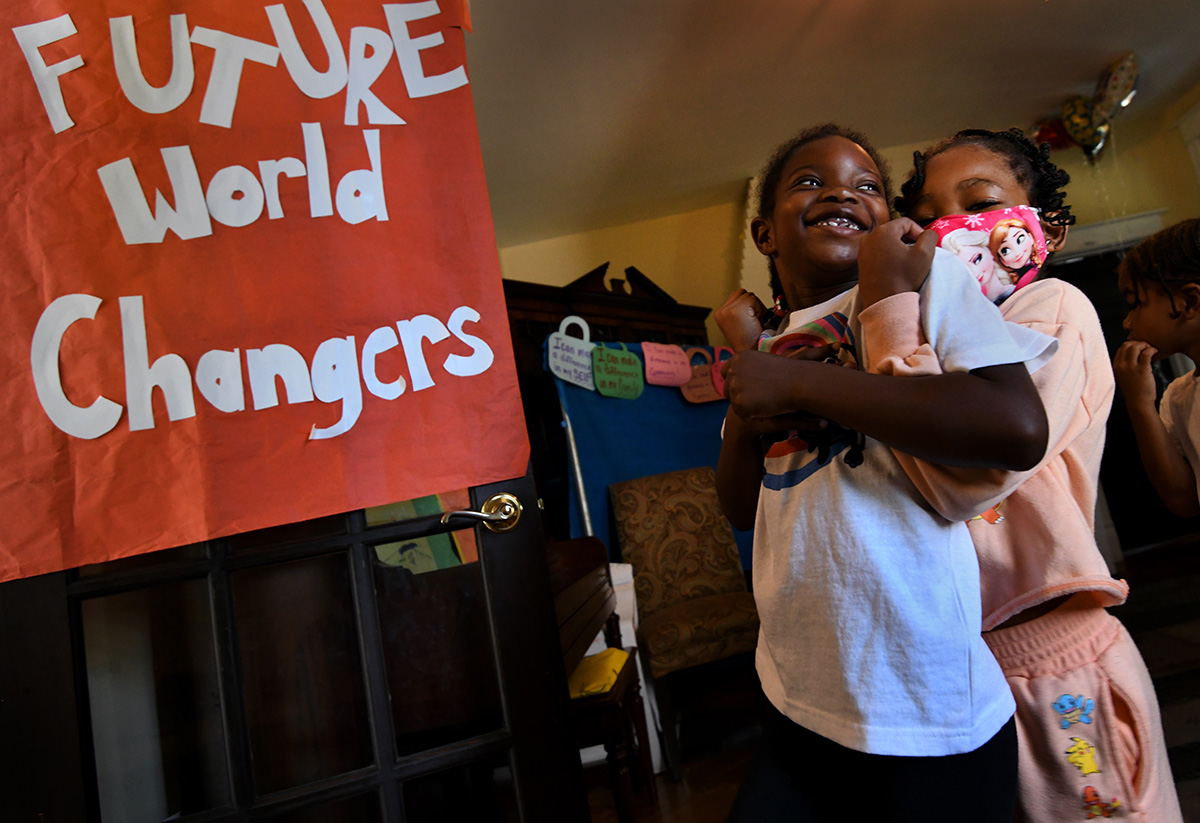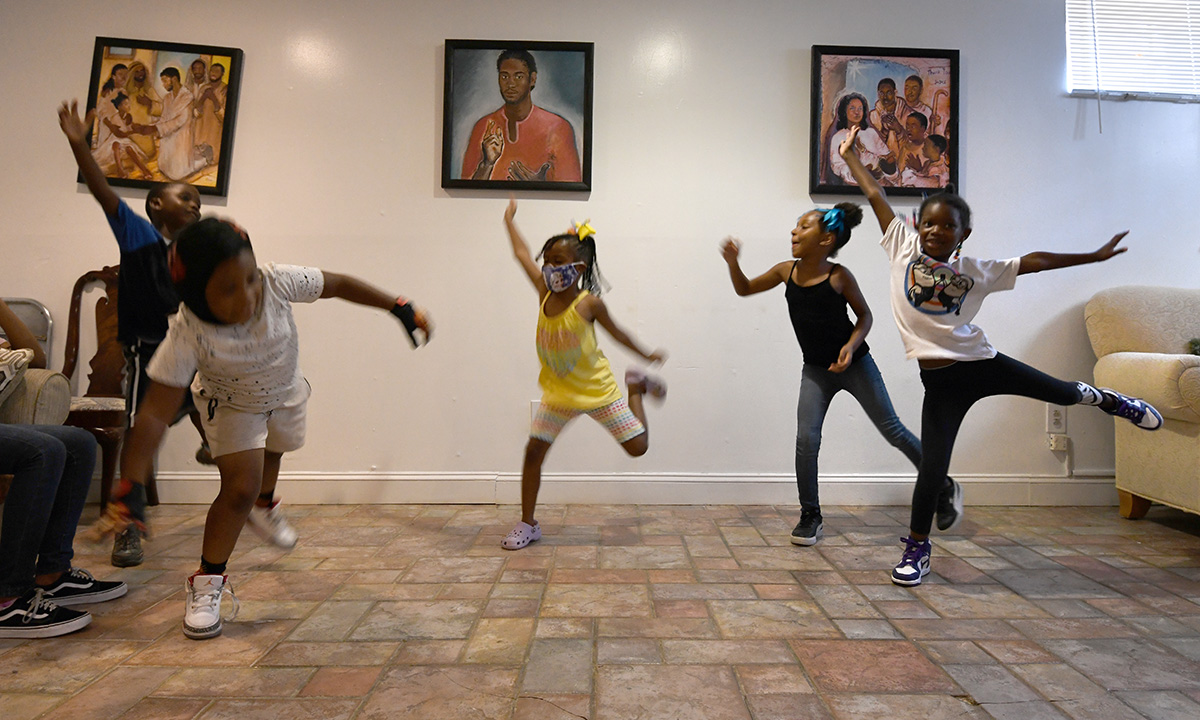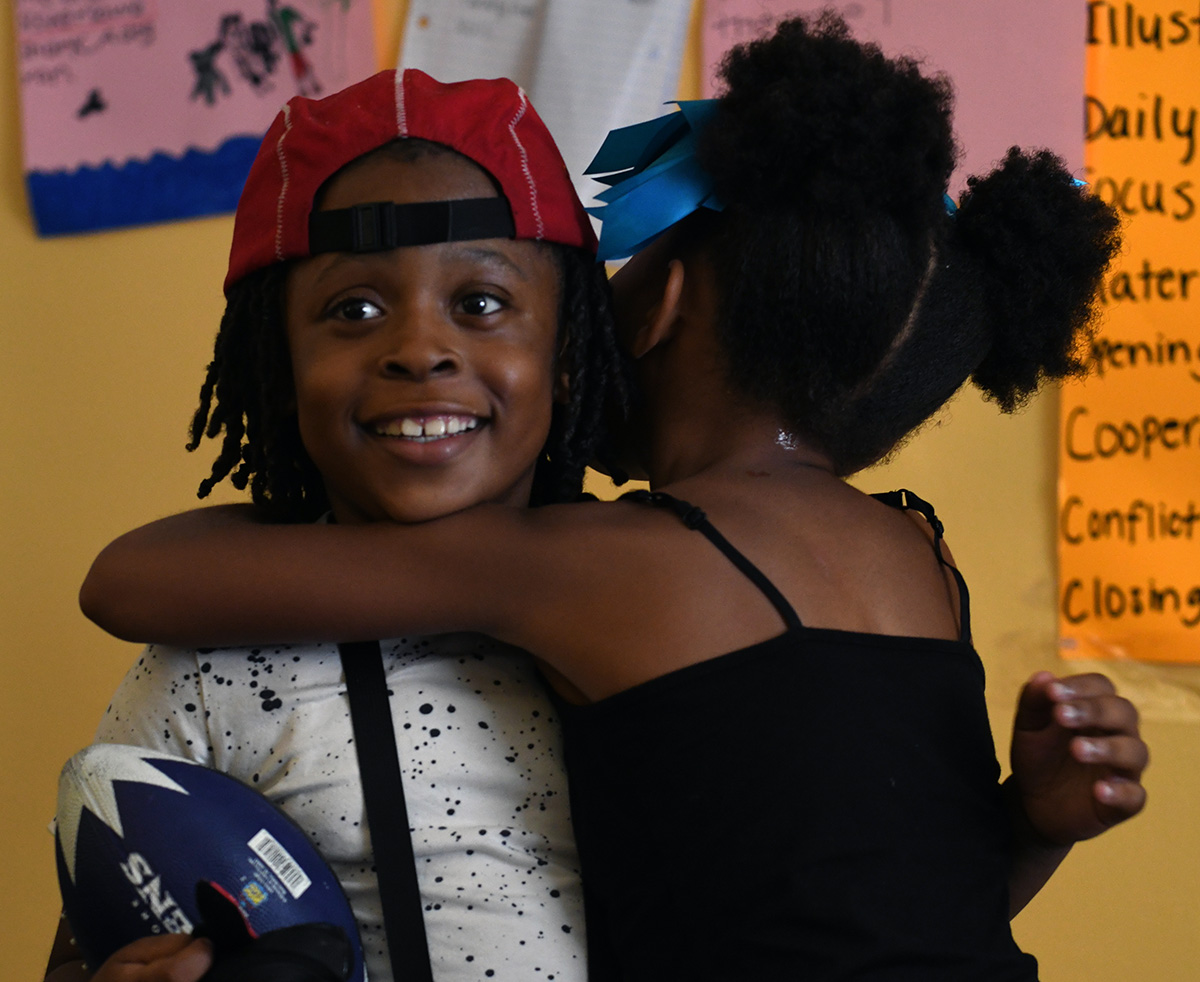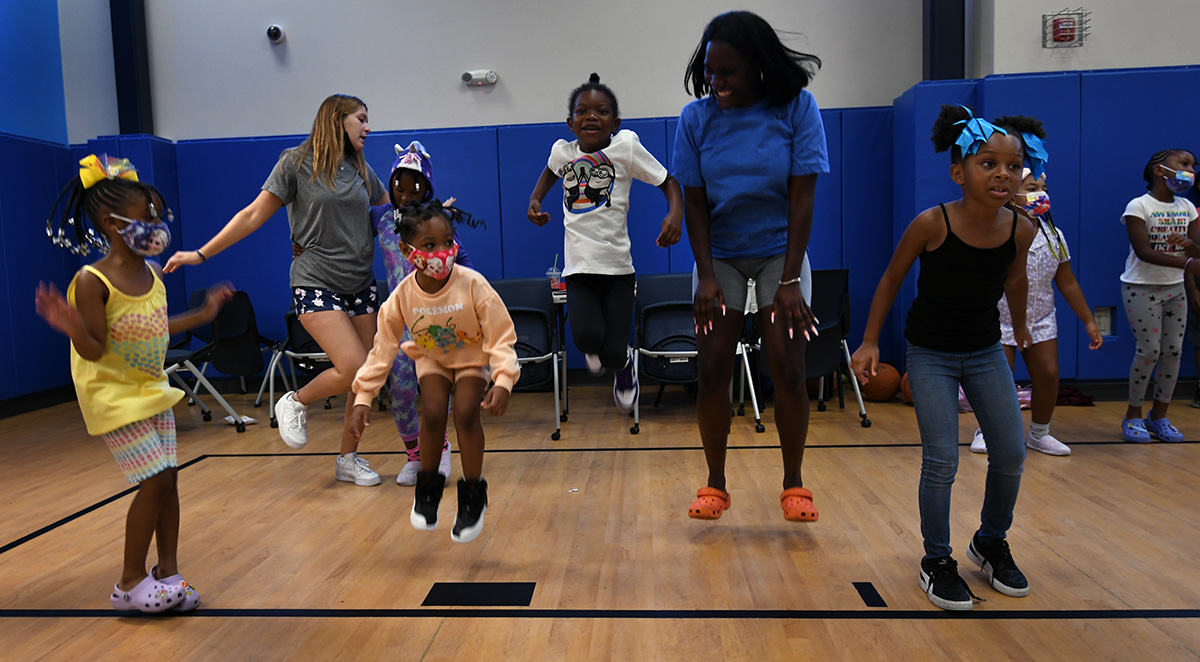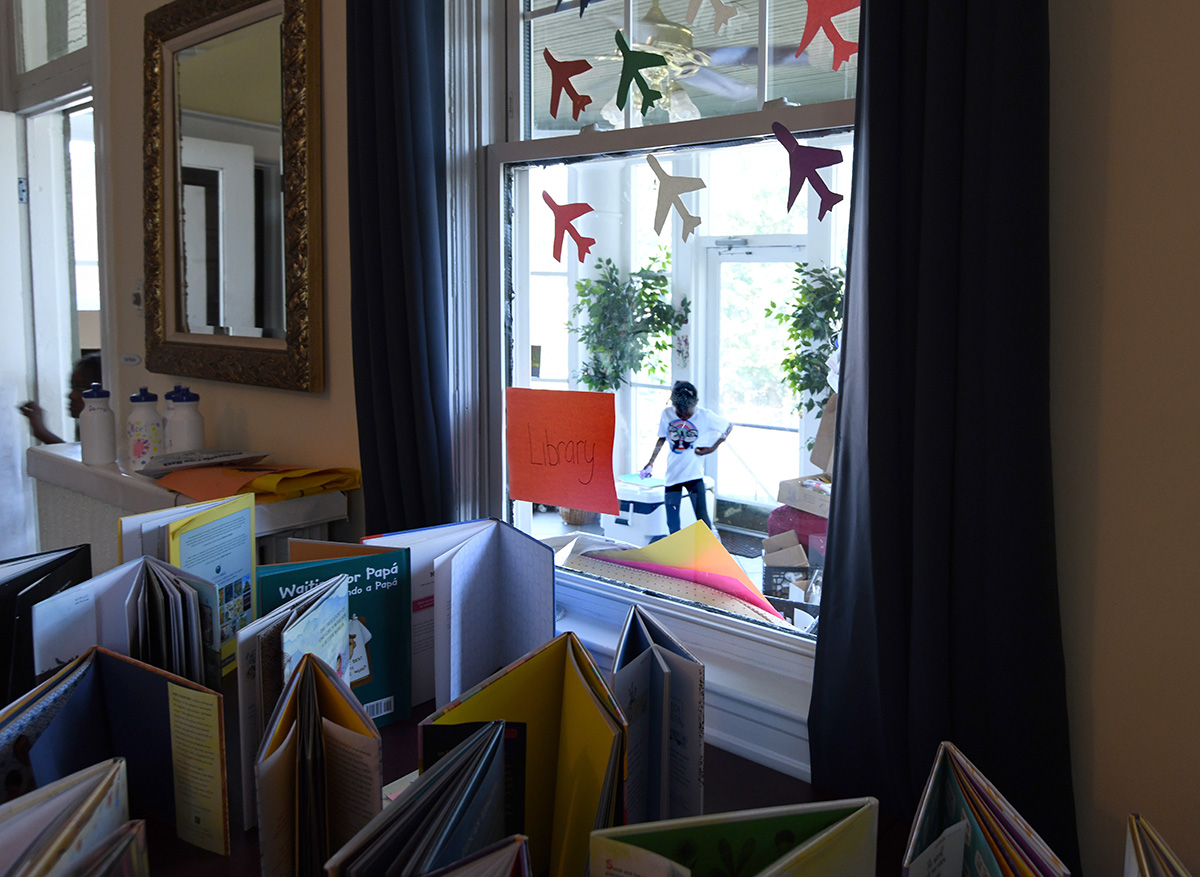 His church began supporting the program through funds dedicated to missions, and in recent years has funded it via an endowment, along with public and private partnerships.
"Our faith informs us about how important it is for us to make sure that the next generation not only knows God but that they are prepared to continue to really stand on the shoulders of the preceding generation and to carry the mantle forward," Moody said.
Birmingham has both a high murder rate and a high violence rate, and many kids are coming from communities where they haven't seen themselves in a positive light. With these schools, the pastor said, scholars can see the possibilities of what they can be.
"In the Old Testament, the nation of Israel is often taught to talk about the goodness of God and their faith principles with their children and their children's children," Moody said. "For us, pouring into the next generation, making sure that the next generation is educated … and prepared to live their best life and affect society in a positive way is an extension of what we believe God has called us to do."
What can your congregation learn from the Freedom Schools model of formation and community engagement?
Questions to consider
How does your congregation nurture the holistic well-being of children and families in your community?
How can partnering with a large national project like CDF's Freedom Schools empower your faith community's commitments to the young?
How do the five components of CDF's model speak to your faith community's theological understanding of discipleship and the formation of children?
How does the Freedom Schools model activate young people on issues that matter to them? Why might this matter to your church?
What can your congregation learn from the Freedom Schools model of formation and community engagement?
When my son was in first grade, he joined the chorus at his public magnet school for performing and visual arts. He was a reluctant singer, not a fan of being the center of attention, so I beamed and teared up when he and dozens of other children joyfully belted out "Lift Every Voice and Sing," "(Something Inside) So Strong" and "It's a New Day."
I was proud of me, too.
Every day, I drove past the mostly white neighborhood elementary to drop off my white son at a school with as many Black and brown children as white children. I privately sneered at other white parents I knew who opted for much less diverse private or charter schools while my white son was singing songs, coached by three extraordinary Black female teachers, that demanded liberation, decried oppression and celebrated the election of President Barack Obama.
This scene could have been plucked from the New York Times podcast "Nice White Parents," which traces the outsize influence of white parents on one school building in Brooklyn, I.S. 293.
Like some of the white parents featured in the podcast, I thought during my son's early elementary years that mixing a diverse group of students in one school was the goal. If I could just be a nice white parent who said the right things and endeavored to raise a nice white son who valued all people, I was doing enough for diversity and equality. I clearly remember gazing at those beautiful children onstage and thinking, in a self-satisfied way, "This is what the kingdom of God looks like."
But is it?
Does God prize a tidy vision of unity over justice? A pretty picture of reconciliation over liberation for all of God's people from oppressive systems? A community whose primary demand on me is showing up to take pictures from the front row over one that asks me to acknowledge my privilege and use my power to love all those children as much as my own?
As "Nice White Parents" host Chana Joffe-Walt reports, Brooklyn school administrators are trying to help white parents see something I also needed to see those years ago: "Their mere presence in the school does not make it integrated. They have to work at making this place fair."
Sociologist Margaret A. Hagerman, who studies how white children learn about race and racism, sounds the same message when she notes that many white parents focus on how to talk about race and manage individual children's behaviors without questioning structures that benefit them.
Talking isn't bad; it's just wildly insufficient to address the socially constructed system of racialized oppression that privileges whiteness. Instead, she writes in San Antonio Review, white parents committed to anti-racism must focus on aligning their actions with their values and "make different decisions that prioritize the common good." And doing that, becoming more than not racist, requires a regular, honest and humble reckoning with our identity, our history, our relationships and our world.
The church has a path for such reorientation, alignment and decision making. It begins with baptism.
In "Desiring the Kingdom," James K.A. Smith writes that baptism creates a new "social and political reality," a "baptismal city" where privilege of all kinds is erased, family is reconstituted to include all of God's children, and all evil, injustice and oppression is actively resisted: "Our baptism signals that we are new creatures, with new desires, a new passion for a very different kingdom; thus we renounce (and keep renouncing) our former desires."
Baptism is the beginning of a lifelong process, Smith writes, to learn to love what God loves and actively and intentionally join in the collaborative project to build a community animated by justice, peace and dignity for all.
But for many churches, our approach to baptism is insufficient to inaugurate such a radical reordering of our hearts, minds and lives. What would it take for white Christians to participate in founding a baptismal city?
We could start by "troubling the waters," renewing the ancient ritual of baptism, the Rev. Dr. Brad R. Braxton writes in the "T&T Clark Handbook of African American Theology." Baptism must engage our present reality, he says, acknowledging our culture's violence and sickness and economic inequity and oppression of Black bodies.
How different would our practice of baptism be if, as Braxton suggests, it focused more on Jesus' gruesome death that we join as we sink under the water? How different would our practice of baptism be if we focused less on the "cleansing of our souls from sin" and more on the "marking of our bodies for struggle"? How different would our practice of baptism be if the liturgy affirmed that Black lives matter by naming such martyrs as the Birmingham Four and the nine murdered at Mother Emanuel?
Matthew's account of Jesus' baptism, Braxton writes, has such a justice focus. In Matthew 3:13-17, Jesus agrees to be baptized by John "to fulfill all righteousness" (NRSV). That purpose is both personal and political, Braxton says, demonstrating Jesus' participation in God's mission to fight oppression.
Baptismal services that maintain a fidelity to Jesus' baptism must, then, be much less polite and much more political, Braxton says: "Baptism is vacuous if it morphs into a genteel moment to acknowledge godparents, provide a gilt-edged baptism certificate with filigree font, and share an after-church baptism brunch for family and friends at an upscale restaurant."
That sentence takes my breath away. As well it should.
In baptism, we die. In baptism, we are invited to renounce and resist the evils of the world, to love our neighbors as ourselves, to respect the dignity of every human being. In baptism, we give our bodies and all that we do to God's struggle for justice and peace for all people.
Depending on our context, such action could look like reflection and education on racism, white supremacy, and implicit bias; donating money; marching; writing government officials; voting; challenging family and friends who make racist remarks; advocating for those whose voices are typically ignored; and constructing our daily lives to listen to and learn from people of color. Seeking and serving Christ in all people like this requires ongoing formation, repentance and returning to God.
That is what we promise we will do in our baptism. But is it what we practice? Or are we instead becoming and raising nice white Christians?
Sometimes, being shot in the back is just another day of living while Black. The case of Jacob Blake in Kenosha, Wisconsin, is only one example, its visibility heightened through protests, politics and, most recently, professional athletes who stepped away to redirect our focus.
Some strive to see isolated incidents, but in fact they are part of a long, long line of real-life stories revealing anti-Blackness, in our country and in American Christianity. As a Christian minister, I must name this truth. I must also name another truth of the gospel: The incarnation of Jesus shows us a different vision for human life, in which God embraces Black bodies, all bodies, all flesh, so that being for God means being against anti-Black violence.
The torturous terror against Black bodies has roots in the history of this nation through the brutal and inhumane colonial practices of enslavement, humans transported in the belly of slave ships on a bloody trail from Africa to the Americas known as the middle passage. Cargo enrobed in Black flesh bled, moaned and groaned through a ritual of oppression and death.
Upon arrival in the "land of the free," these Africans were deemed property, not humanity. As Allen Dwight Callahan has noted, "American slavery unleashed an all-out assault on the black body." Assaulted Black bodies were deemed nobodies, nonbeings and chattel to be sold at auction blocks. They were dehumanized and dishonored. The enslaved were possessions that at the liturgy of the auction block were just bodies. Their humanity erased, their bodies were wounded, broken and even murdered by such heinous acts as lynching. Today, we see that this story of Black torture is not just past history but present reality.
The horrific heritage of slavery, dehumanization and corporeal devaluation is interwoven with religious practice, particularly Christianity. Christian slave masters prioritized the soul over the body, and the Black body was especially purported to signify evil and the demonic, worthless for the life of faith, valued only for what it could perform; thus, anything could be done to it.
Neoplatonic philosophy has influenced Christianity for centuries with its emphasis on the immortal, spiritual realm and discount of the material, bodily realm as "less than" and not a part of the spiritual life. The goal becomes to escape bodily reality as a path to a deeper spirituality. Historically, this disembodied Christian legacy has viewed the body as threatening and dangerous if not controlled — a perspective that opened the door for nations to torture, exploit, shoot and murder bodies, particularly dark bodies, because they were deemed irrelevant to faith.
Yet despite the hurtful legacy of Christianity that denigrates the body's potential, at the heart of the Christian faith is the incarnation of the divine into a human physical body, signifying the divine embrace of the human body.
Barbara Brown Taylor, in "An Altar in the World," explores the incarnation's claim "that God trusted flesh and blood to bring divine love to earth," revealing that if one wants to become more spiritual, one should become more embodied as a human and person of faith. Religious faith is a material one, not just a spiritual or a virtual one on Twitter. It takes place in and through bodies. Thus, bodies are vital to the practice of faith, and how we treat Black bodies, and every body, matters.
Whether wounded or whole, the incarnation of Jesus is the affirmation and embrace of all bodies, all flesh, all Blacks. Our bodies have been graced with the presence of God; indeed, human beings are created in the image of God.
This is the power in symbolic actions by athletes, especially Black athletes. By interrupting the entertainment provided by sports, they are using their hearts and minds to make the point that Black bodies are valuable beyond their labor. In their way, the athletes are reminding us that Black bodies are image bearers of God.
As a Christian, I recognize that Jesus was flogged, crowned with thorns and struck in the face. He carried the cross by himself, was crucified and was pierced in his side with a spear, blood and water flowing out. The Gospel writings reveal that his body was tortured on crucified lockdown and that he died gangsta style, like all the crucified peoples of the world.
In many ways, the heart of the Christian faith is a tortured, bruised and wounded body of God, which is an aspect of theological memory that interweaves with Black cultural memory, such that theologian James Cone calls the tortured Christ a lynched Black body. A tortured Black body ignites the cultural spiritual song — "Were you there when they crucified my Lord?" Were you there in Kenosha? Were you there in Minneapolis?
The death and torture of the Christ is neither a glorification of violence and torture against bodies nor a promotion of it. It is an indictment against the way we live, the way we promote violence, even state-sanctioned violence, and the way we perpetuate death. Jesus' death is supposed to put an end to death altogether, representing the death of death and the end of violence ultimately. Modern-day police brutality is a modern-day form of crucifixion, and it says that nobody matters, which is antithetical to the life of faith.
Every time we enact violence against another human being — like Jacob Blake — we destroy the beautiful image of God found in the human collective body, and we reveal a distorted, immature and anorexic spirituality. Any move toward the destruction of a body is a gesture in the direction of the destruction of God; to embrace a human body is to embrace an enfleshed God.
To embrace and love a Black body is to embrace and love God. To be human is to have a body, and to be a person of faith is to affirm the body as vital to the spiritual life. Thus, to be anti-Black body is to be anti-human and anti-God, because within the Christian tradition at least, God became a human body to redeem and heal bodies and claim them as vital for life in the Spirit.
You can't be pro humanitate, pro-human, and be for anti-Black violence. You can't be for God and be for anti-Black violence, regardless of the source of the brutal violence, because all human bodies are temples of the Spirit, and what we do with them and to them should matter for people of faith. Every body matters, and any body is a somebody to God.
What does having a financially sustainable ministry mean? The one-size-fits-all answer is simple. The revenue coming in is consistently more than the expenses going out. But this simple answer obscures the gap between those benefiting from generations of building wealth and those in Black and brown America who have had wealth stolen across the years. Calculating sustainability needs to account for this gap.
I hope that the current pandemic, economic recession and renewed attention to racial inequity is teaching those in the dominant culture that one size does not fit all. When "we" talk about money, the field is never level.
African Americans were treated as property for generations while white Americans were acquiring land and accumulating money. The starting places for families in these communities today is not equal. Whenever we discuss financial sustainability, we have to examine the conditions that create, or that make it difficult to create, wealth.
Sustainability is a sought-after goal in new-program development. In financial terms, it refers to developing revenue sources that provide funding to keep the program going. Sometimes it is as simple as one funder asking the program to find other donors. Sometimes it means adding fees to the service or getting somebody else's budget to pay the cost. Often it includes reducing the cost of the service to match the expected revenue.
As a white leader in a dominant-culture organization, I hear the talk about making adjustments and raising more money — and it all seems doable. The pandemic has thrown up a roadblock, so reaching sustainability will likely take more time, but "we" believe that "we" can be back to normal in six months or a year. A few think that "we" are in for a decade of economic difficulty.
The use of "we" covers up the different experiences in different communities. When listening to colleagues in organizations founded by and rooted in African American and Latino/a communities, I recognize that they hear talk of sustainability differently. They have learned to say what funders want to hear, but they translate the words into a different set of actions.
For example, I have encountered a handful of organizations in these communities that recently had applied for but did not receive a $1 million grant to serve pastors. Most of these organizations moved forward to develop and deliver as much as they could of the proposed program without the money. How? Mostly through unpaid labor. People affiliated with these organizations took on a second (and sometimes third or fourth) job to serve pastors. In economic terms, these organizations were investing sweat in place of money in order to do what was both most important and possible.
In financial terms, it looks as if these programs are doing great. In fact, they don't seem to need the grant money. But when we listen to their stories, it is clear that valuable ministry is being performed by exhausted leaders.
The white-culture organizations where I have worked talk about priorities. These organizations have the privilege of deciding how to serve according to the financial resources available. But I have observed many organizations that are part of African American and Latino/a communities prioritize according to the needs of their communities and the world. The leaders of these organizations do what is needed regardless of the money.
How can I learn from this dedication and not participate in taking advantage of it? One element of privilege is not recognizing the impact of categories like sustainability on those without privilege.
This realization has made me more careful when planning a collaborative project with organizations from different cultural, racial and ethnic communities. For example, I now ask partners about pay equity across the project for the same work. I don't assume that because employees at my white, dominant-culture organization are paid a fair wage, all the collaborating organizations are able to do the same. How do we plan the project so that people are paid equitably?
In fact, the concern starts in the planning phase. What creates the conditions so that all the organizations involved in planning a project have the resources to do the planning? Those with wealth have the option of choosing to shift their efforts to a new project. Those with no resources have to double up on their work to do something new.
If a project is underway, what would it be like to count the labor of these leaders as part of sustainability? What would it be like for donors to see that they are matching a contribution of labor and recognize that effort as part of sustainability?
What would happen if donors recognized the vast disparity between the assets accumulated by white-dominant organizations and white families when compared with African American and immigrant institutions and families? What if the funding levels were calibrated to address these disparities? What would happen if organizations in these communities had significantly longer to develop sustainability plans for donors?
In the midst of economic challenges, more complex and nuanced definitions of sustainability need to be used. All who donate and benefit from donations can learn to pay attention to the needs in communities, as well as who can be supported to address these needs. Moving too quickly to asking a program to "pay for itself" can continue a cycle that takes resources away from long-disadvantaged people.
As a white leader, I must learn more about the challenges faced by my colleagues in different racial, ethnic and cultural communities and advocate for adjustments that provide a path to more equity. I must not leave all the weight for making this case on these leaders.