Tennessee Rep. Justin J. Pearson joins the tradition of prophetic Black faith leaders
After being expelled from the Tennessee House of Representatives for engaging in protest for gun reform, Rep. Justin J. Pearson demonstrated that his work is not just on behalf of the people or even just with the people; his work is Black faith embodied.
The Sunday following his expulsion, Pearson preached an Easter sermon in which he made clear that he'd mastered the homiletical genius and the sociopolitical hermeneutic of hope often found in conscious or prophetic Black preaching. And he is in good company.
He is a descendant of liberating faith traditions that have marked their identity by the life of a revolutionary Jesus resurrected in these contemporary civil rights movements.
Across generations, Black preachers have often been the voice, face and front-line leaders of freedom struggles. That truth remains evident in Pearson's work as grassroots organizer, nonprofit founder, state representative and invigorating preacher whose audience crosses socioeconomic and racial lines.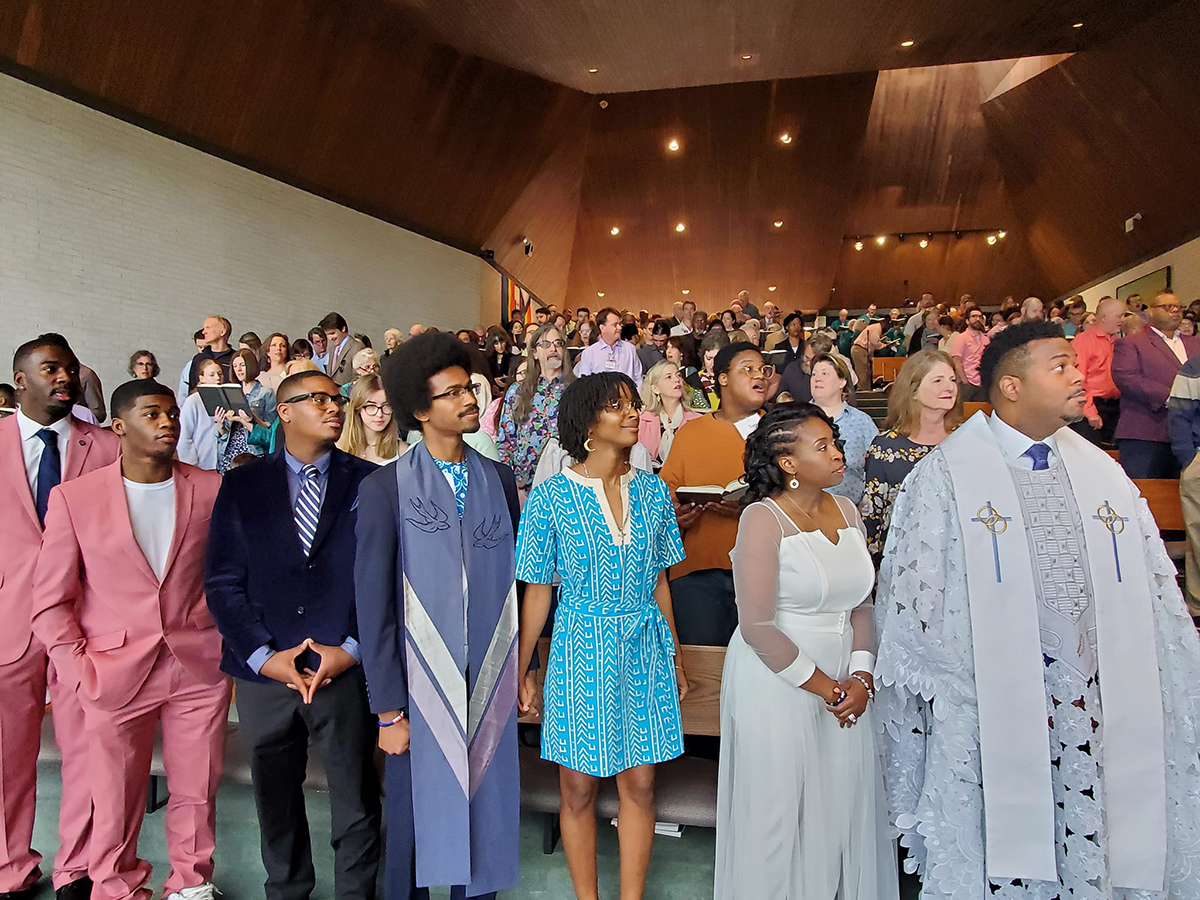 Pearson appears to recognize this truth, as he began his sermon by calling the names of his own ancestors — Annie Ruth, Flossie, Evaline, Lavenia, Gwen, Kimberly, Jason — and the great cloud of witnesses who have taught us what it means to believe that "the true measure of a [person] is not how [that person] behaves in moments of comfort and convenience but how [that person] stands at times of controversy and challenges."
Though the myth of inevitable progress coupled with our violent realities may make the future appear bleak, I am encouraged by the voices of my peers across the nation, including the public faces such as Pearson and his fellow state representative Justin Jones, as well as by the quieter workers who are also making major contributions to freedom struggles.
I've personally worked with leaders such as the Rev. Kazimir Brown of the Poor People's Campaign and the Rev. Kendal McBroom, the director of civil and human rights at the General Board of Church and Society of the UMC. They are the evidence that the spirit of Black liberation theology is still moving among us.
I'm inspired by what I am witnessing.
I watched the events in Tennessee unfold, and it seemed as if half the world stopped. I was reminded of the power and purpose of our proclamations, the possibility of realized liberation as a result of liberating theologies.
Many people are moved by the sounds of Black preaching, the oratorical passions and homiletical theater of it all. But in these traditions, the words must be embodied. The Black preaching tradition is a matter of prophetic proclamation that begins in individual study and does not conclude unless or until the sermonic moment has been embodied. Both speaker and hearer become the word daily lived into the world as co-laborers with God in efforts to usher in a more just world.
No matter where we find ourselves after the Sunday morning gathering, what we believe about who God is and how God is at work in the world as a result of that moment will dictate how we engage the world around us. Engaging that experience responsibly is especially weighted for Black faith leaders who have positional authority in particular occupations.
Though the House floor is not an inherently spiritual space (or prophetic in its intended work), there is a spirit that is inextricably linked to the faith in public witness that Black leaders carry with them into diverse occupational spaces, because our proximity to power never saves us from death-dealing politics and policies. Therefore, to be a politician and descendant of Black preaching is also to be the personification of prophetic witness in the face of injustice.
The March 27 shooting at The Covenant School in Nashville is not only one of 163 mass shootings in the U.S. as of this writing in 2023, but it is couched within a history and culture of gun violence across generations. Be it by the bullets of police, of neighbors, of racist vigilantes, of white supremacists with Nazi manifestos, of hooded evangelicals or of "friends" on camping trips, Black people are familiar with the violence being inflicted upon the nation right now.
Furthermore, we are familiar with the apathy and inaction of legislators who serve as co-conspirators with the lobbyists, corporations and millionaire classes that benefit from the crosses we're all being forced to carry.
While it is imperative that we recognize the unique struggle of children being gunned down in schools, it is also important for us to recognize the interconnectedness of our suffering and the shared source of that suffering.
In the words of the Rev. Dr. Martin Luther King Jr: "Whatever affects one directly, affects all indirectly. … This is the interrelated structure of reality."
Our hope, therefore, may be found in our collective will not to stand down. What took place in the Tennessee House is evidence of what could and should take place across the U.S.
The expulsion of Pearson and Jones from the legislative body coincided with Holy Week and Resurrection Sunday and signifies the hope we embody when we choose to reject the cross in all its death-dealing variations.
We are surrounded by crosses, and those crosses must be dismantled. Second Amendment crosses upon which our nation's children are sacrificed. Crosses of capitalism upon which the poor and dispossessed are hung. Crosses of white supremacy upon which those who voice dissent are nailed.
Black and brown people who are being sacrificed on the altar of power for the sake of the crosses of dominion must be saved. We are living in existential hells from which we can be redeemed only when we choose to resurrect the spirit and ideology of a crucified but resurrected Jesus.
Pearson and his colleagues are standing within a lineage and legacy of Black faith leaders who have done just that. They are doing the work of moving the pulpit into the public sphere.
This begs the question: Who are we when the hour of "worship" has ended and we are surrounded by the spirits of Golgotha's hill? When we find ourselves drunk with congregational praise, visions of Calvary should sober us into righteous indignation — until freedom.
To read Cole Arthur Riley's "This Here Flesh: Spirituality, Liberation and the Stories That Make Us" is to meet her family and learn how they formed her, in particular her father and grandmother. She tells her story, their story, with beautiful language and lush emotion framed by her contemplative nature and sharp awareness of this moment in time.
Early in "This Here Flesh," she writes:
My father was born smooth. He glides and sways when he walks, cuts his hands through the air in meaningful arcs when he talks, like he's in a ballet. I've never seen the top of his head because I've never seen him look down. He told me from a very young age, Keep your head up, relax those shoulders, look at that skin shine. He told me that Black was beautiful. It seemed to me that he was a man who would never think to apologize for his existence. Some people are born knowing their worth.
At 32, Riley is a New York Times bestselling author, the creator of Black Liturgies, and curator of The Center for Dignity and Contemplation. Her next book — a collection of letters, prayers, liturgies, questions for contemplation and breathing exercises — is in the editing process.
Riley spoke with Faith & Leadership's Aleta Payne in March after presenting the Jill Raitt Lecture for Duke Divinity School's Women's Center. The following is an edited transcript.
Faith & Leadership: Could you speak about the importance of the liturgies you've written — what those mean to you in the work you've done and in the work you continue to do?
Cole Arthur Riley: Liturgy, for me, has been a long journey toward finding spiritual practices that feel authentic to who I am. I wasn't a very verbal child. I was a very quiet child. I found a lot of comfort in writing from a very early age. I was probably 24 when I first went to a church that had any kind of liturgical, or overtly liturgical, form. And something about the beauty and the writing really connected to me and felt like, if there is a God and if I am going to speak to God, this is how it would happen.
I'm biased, because I'm a liturgist, but I think it's such a beautiful form for solidarity. What does it mean to stay in words, to stay in a phrase together, even if that phrase doesn't immediately resonate with you, even if you don't immediately understand its meaning? To decenter yourself and center the emotions of maybe one or two in the presence of the collective?
I think it's a beautiful symbol or practice of solidarity and also very restful for me to not always have to manufacture the words on the spot but to just come and accept and receive words without having to try so hard.
F&L: In an interview with Drew Hart, you said that your book is grounded in the Christian tradition you were formed in but your spirituality is more than creed or doctrine. Could you talk about that?
CAR: I've definitely known what it is to reduce my spirituality to religion. I'm not one of those "I'm spiritual, not religious" beings. I sometimes feel like my words are misunderstood to be in that camp. I don't really resonate that much with those words, but what I resonate with is [whether I can] have this larger container for my spiritual life, and religion be one part of that but not to fill the whole cup.
[In the book], I travel into the stories of my father and my grandma. My father is not the least bit religious and would never claim to be Christian or anything like that. My grandma was Christian but endured a lot of abuse that was enabled by the church and so had a really complicated relationship with the Christian church.
As a way to honor their stories and that spirituality, I had to tap into maybe a spirituality that felt more primary in my home growing up. If it wasn't religion, what form did that spirituality take? I thought a lot about this. I want to put better language to it eventually, but when I was writing the book, I thought about myth.
These are the things, these are the spiritualities of my family — myth, humor, storytelling. Those are the moments where the sacred and the mysterious feel a little more present. So I've incorporated myth and story into the book as a form of spirituality.
Now, what could happen if others felt liberated to do likewise? I feel a sense of freedom and not needing to confine my spirituality strictly to doctrines and creeds.
I'm someone who really struggles with belief, and there are people who have a very strong sense of belief. I admire them. I have just never been one of them. It feels authentic to me and my own life to say that I don't need to be so concerned with answers or this very clear idea of defining my spirituality on this day, but I can just ask questions and allow it to be fluid and drift more into the myth on one day and more into Genesis on another day. I think there's some degree of freedom in that expansion.
F&L: I'm also mindful in your writing and in your speaking about the toll taken on the bodies of people who live in systems of oppression. I don't know that people feel very liberated, either in faith spaces or, for people of color, people who are living in poverty, in their bodies.
CAR: If you were raised in a Christian tradition that focuses really heavily on escaping hell someday in the future, it's very likely, not always, but it's very likely you are also trained in some level of disembodiment in the present. I think it can train you in a kind of escapism, in escapism from the present with the promise [of the future].
It's not true hope. I think it's an illusion of hope, a promise of, "Well, someday you won't suffer." And it kind of trains you to forget about the very true physical injustices that you are living and breathing daily. And you just think, "Someday heaven, someday heaven."
I think it deteriorates our imaginations for good and health and joy and healing in the now. I don't mean to be so hard on that particular brand of Christianity, but I think it's a real risk of that kind of theology.
F&L: Another theme is memory and history making. In the Drew Hart interview, you said, "Collective memory is a liberation practice." We are in this moment where it feels like collective memory is being denied, inverted, perverted, ignored, hidden. Could you talk about the danger in that — when we lose both the personal and the larger version of that?
CAR: I mean, you're right that this is the moment that we're in right now. I'm only 32, and I think about this trajectory that we're on toward trying to limit collective memory and the threat that collective memory is to systems of injustice, systems of oppression in the world. Obviously, if it were not a threat to these systems, they would not care about your AP history classes. Something is happening in those classrooms where collective memory is being curated and preserved.
I think of it as a liberation practice, because I think it's almost subversive. Because who has gotten the privilege to be the historians up until now, in our country specifically, and in others as well? Whiteness is given the pen and is placed in the role of historian, and we are meant to trust whiteness's rendering of the past and pass it on in our classrooms.
When we practice collective memory, the role of the historian is shared across a dinner table — between my grandmother and me and her mother and me. This intergenerational, this almost more personal form of memory, I think, can be shaped in resistance to the memory that was delivered to me, these false memories that were delivered to me in my classrooms growing up.
We could subvert the white historian by just electing a few really smart Black historians. I think the resistance is, "No, we're not going to do history the way you do history. We're going to practice memory."
It will contain history, but it's also going to contain stories and myths and traditions and rituals, and it's going to be just as meaningful at a dinner table as it is from an academic. There's meaning in both forms of exchange, not just people who have access to the academy.
There's a little bit of liberation there as well. I could talk about this for a while, but I think I want to write a book on memory. The role of story in terms of understanding myself — it helps me understand what I'm worth as well, and it reshapes the things that I'm hoping for.
People tend in Q&As to ask me about hope. And the thing that feels most true to me in this season is that my hope is actually found in looking back in memory and kind of bridging that space. Because once I remember rightly, or as rightly as I can with the people that I trust, I feel like my appetite for good and health and well-being in the world is refined.
Teresa Mateus got the call from Charlottesville, Virginia, on the August 2017 day when a white supremacist drove his car into a group of counterprotesters, killing Heather Heyer and injuring dozens of others.
Organizers there asked, "Can you come?"
"They were inundated with all of this trauma," Mateus said. "And even the providers in the community that had treated trauma for years didn't know how to treat this kind of trauma, because it was unique and new and specific to social movements."
Mateus, based in Louisville, Kentucky, is a licensed clinical social worker and trauma therapist by training who teaches spiritual care. And she offers such care for those involved in social movements. The work has history, and world events in recent years have given it renewed urgency.
"The lineage of healing justice going back to at least the '80s is really the genesis for the kind of work that we're talking about when we're talking about doing healing work — spiritual care and social movements," Mateus said.
Issues like racial justice, women's rights and the environment have pushed people into the streets and their concerns onto computer screens, televisions and newspaper pages, reaching beyond those actively engaged in protests. Between Jan. 20, 2017, and Jan. 31, 2021, the Count Love project (which tracks public protests through local media coverage) reported 27,270 U.S. protests, with more than 13.6 million attendees.
These protests, and the ongoing activism that happens in less public settings, can be emotional for participants as well as those observing them or living in affected communities. Movement chaplains can help address the distress, sadness and exhaustion that may accompany activism.
"We believe the field of chaplaincy has expanded tremendously. We believe that the way we are called to provide spiritual care is different in 2023; therefore, we believe that movement chaplaincy is the most cutting-edge way of doing chaplaincy in 2023," said the Rev. Dr. Danielle J. Buhuro, the director of movement chaplaincy for Faith Matters Network. The Nashville-based nonprofit offers resources for connection, spiritual sustainability and accompaniment for community organizers, faith leaders and activists.
"People who are involved in movement chaplaincy take seriously this notion that we are called to care not only for the spiritual, religious or faith needs of a person, but we are called to care also for the social and emotional mental health of patients," said Buhuro, who is also the executive director of Sankofa CPE Center.
The evolution of movement chaplaincy
How is your faith community present or absent in movements for justice? Why is that?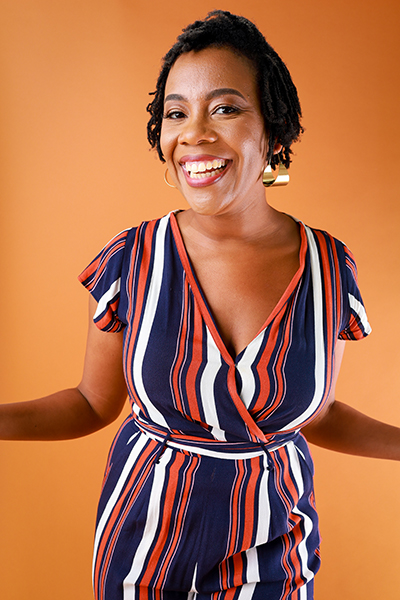 The Rev. Jen Bailey, the founder and executive director of Faith Matters Network, wrote in an email interview that movement chaplaincy is only one manifestation of work in social movement spaces that centers healing and care.
Movement chaplains offer spiritual, emotional and relational support to people engaged in social justice movements, wherever these people may be. Their work "has its antecedents in the lineage of the Southern Freedom Movement and more contemporary efforts through the healing justice movement," Bailey wrote.
Mateus also pointed to the "heavy history" of healing justice in the Detroit area. "It's very important work; it was happening very grassroots," she said, noting that although the work wasn't situated in what are considered epicenters of power, "luckily, it's beginning to rise to the top."
There is breadth in how the efforts are framed. For instance, the person offering the chaplaincy can be grounded in movement culture and understand activist life and what it's like to be an organizer, said Hilary Allen, who previously consulted on the movement chaplaincy project at FMN.
Under this definition, the approach that chaplains take is intended to be anti-oppressive, to fit within movement culture, and the person or organization receiving the care also is "grounded in movement," she said. In this way, the presence of chaplains allows there to be spiritual care in secular spaces.
At the height of 2020's protests — in the midst of the COVID-19 pandemic and the aftermath of the brutal slayings of Ahmaud Arbery, Breonna Taylor, George Floyd and others — images showed seas of people demonstrating in cities across the country. Related images showed law enforcement officers dressed in riot gear, using tear gas, brandishing batons and pushing back against the crowds — even as almost 95% of U.S. demonstrations during that time connected to the Black Lives Matter movement were peaceful.
Activists continue their work amid the seemingly infinite unfolding of more tragedy, such as the January 2023 killing of Tyre Nichols by police officers in Memphis, and the subsequent release of deeply disturbing videos.
The Rev. Vahisha Hasan, who is based in Memphis as a part of the activist community, is dedicated to providing this kind of pastoral care. After Nichols was killed, his community of fellow skateboarders organized a vigil at a local skateboarding park. There, standing under the night sky surrounded by a crowd, Hasan offered the opening prayer.
What justice issues are people concerned with in your area, and how are faith communities part of the concern? How might they be part of the solution?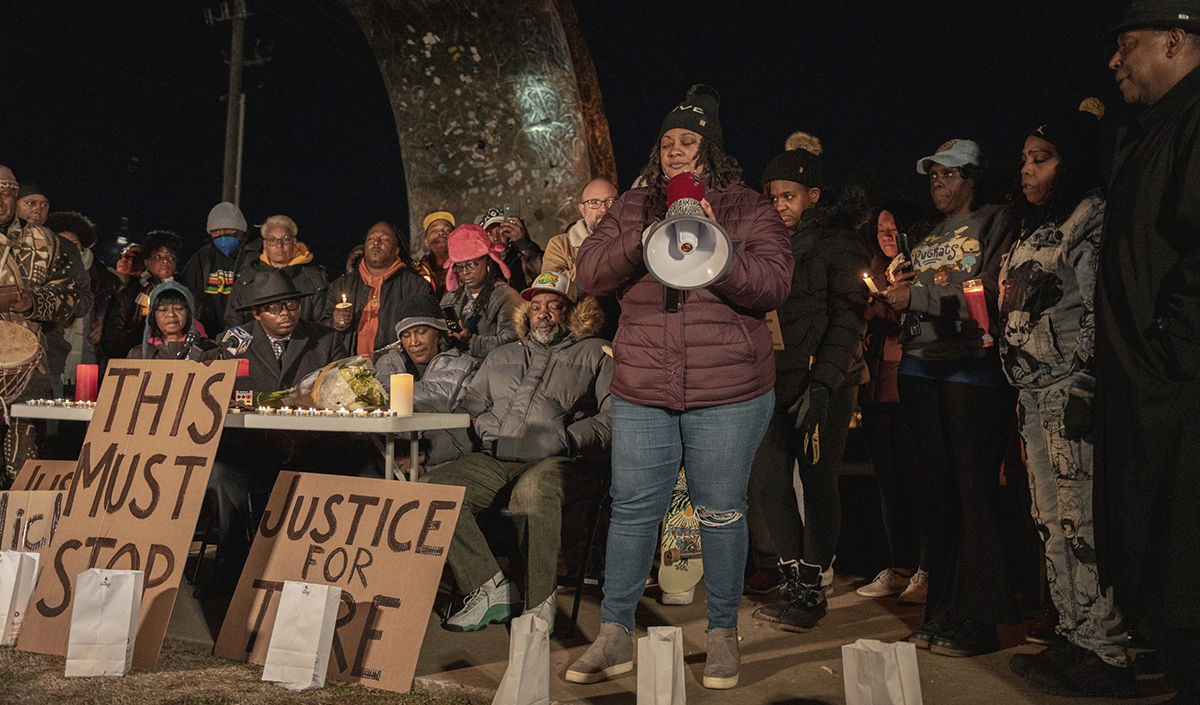 She has attended meetings with the district attorney and the Department of Justice, she said, and attended Nichols' nationally streamed funeral.
Hasan has focused on faith, social justice and mental health as program director at Historic Clayborn Temple in Memphis (the site where activists organized for the 1968 sanitation workers strike) and as executive director for Movement in Faith, a project of the Transform Network that works, in part, to connect people and faith communities with broader justice efforts to practice transformational church and social change.
"In order to do sustainable movement work, we need to have integrated wellness. How do we do this — how do we live and not die? We don't want the state to take our life. But we don't want this work to take our life either," Hasan said. "The overarching framework of my theory of change, if you will, is that we need well people who are doing well work to create well systems."
In many ways, Hasan is typical of those carrying this work forward.
"Many of the folks who seem most drawn to movement chaplaincy," wrote FMN's Bailey, "are those who feel a particular call to accompany those on the frontlines of social justice issues and/or who have some training in pastoral care, mental health, etc., and are looking for ways to deploy their skills in a way that can be nourishing to movement spaces."
Movement chaplaincy also seems to be growing more common. "We believe that the tide is turning," said Buhuro, the chaplaincy director. "We see more people working in various forms of social justice chaplaincy than we do folks working in the hospital. … We believe the hospital chaplaincy is no longer the traditional model."
Accessing training
Training for this demanding vocation is offered by groups such as Faith Matters Network and PeoplesHub. At FMN, students are offered "the opportunity to dig deep into their own traditions of healing and accompaniment while also learning practical skills for de-escalation and mental health first aid that can be of assistance to organizers and activists," wrote executive director Bailey.
The network's 12-week course, offered in partnership with the School of Global Citizenry, launched in 2019 and has trained more than 600 participants so far, according to Bailey.
"Students who took the 2022 course were involved in multiple capacities with local, national, and international movements for justice as well as serving as leaders in social justice work in their congregations. The course equipped students to draw from their particular denomination's spiritual practices as a source for their approach to movement chaplaincy," she wrote.
Participants have gone on to engage with everything from discipleship groups to social justice committees to anti-racism teams in churches from California to Maryland. Some have also continued to work independently of churches.
"Especially with the training course, we found that a lot of people were interested in movement chaplaincy as a sort of additional skill set or tool set that they'd be able to rely on," said Allen, the former network consultant. That broad subset of trainees could include people such as social workers, emergency medical workers, attorneys and even teachers, she said.
Mateus, the social worker and teacher, said there are many stages of social movements and many stages of trauma within them.
"I believe there's a place for chaplaincy and spiritual care at every layer," she said.
At the time she received the call to Charlottesville, the city already had some resources and infrastructure, Mateus said. When she got to the scene about a day and a half later with a small team, she connected with Unitarian Universalist organizers who had been previous contacts, along with Black Lives Matter leadership, to find a location and hold space for people who needed support. Through word of mouth, Signal chats and other community communications, they opened the space for drop-in hours to allow people to visit.
For her work providing spiritual care, Mateus said, she has integrated creative arts, contemplative practices such as yoga or meditation, and indigenous practices from her own Latinx orientation. She said this kind of care is especially important in communities of color, because there can be a lack of therapists who understand complex identities and the nuances of social movements.
Hasan incorporated breathwork into her prayer at the Memphis vigil. "Breathwork as a form of grounding has been really pivotal for me. And I include it in prayer; I include it as practice," she said, noting that she also integrates as much communal healing as possible.
What is one creative way that you have offered or could offer support to justice advocates in your area?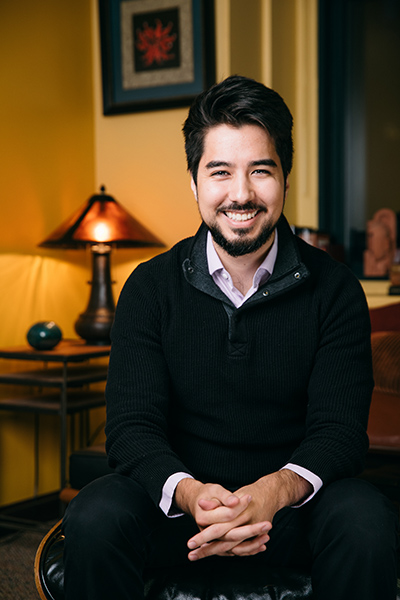 When professionals are trained in movement chaplaincy, they can provide more well-rounded care in general. Kenji Kuramitsu, who is based in Chicago, is employed full time as a clinical social worker at an LGBTQ health care center, and part time as a chaplain to a nonprofit. Though his training in chaplaincy is more traditional (he formerly served in a hospital setting), he recognizes the benefits that movement chaplaincy can provide.
During the earlier days of the COVID-19 pandemic, he said, he volunteered as a chaplain to support front-line workers.
"Folks who were themselves ministry, spiritual care, congregational leaders or other kind of providers were feeling as exhausted, as terrified, as uncertain as the communities of people they were serving," Kuramitsu said.
"Movement chaplaincy has the potential to provide access to spiritual care to populations that haven't traditionally been served by chaplains," he said.
Sustaining the work and connecting with communities
Movement chaplaincy can be a way to both reach people beyond church walls and offer those who would not ordinarily attend divinity school a way to care spiritually for others.
"As we know, some people, for whatever reason, it's their life circumstance, are never going to quite get close enough to those faith communities to be able to access those resources," Allen said. "Movement chaplaincy may be something that a person could get from a pastor, but they may never step foot inside a church."
For faith leaders who want to participate in this chaplaincy or help sustain it, Mateus said, understanding the fluidity of these practices can be helpful. Many of those in movements may not come from the Abrahamic traditions, she said.
To help bridge the gap, Mateus said, clergy could go beyond the old model of staying within their own houses of worship.
"You have to be where people are," she said. "Particularly with social movements, if people aren't seeing you at meetings, if you're not at least showing up and saying, 'I care about what you're invested in,' you can't show up in the moment of crisis and people believe that it's authentic or that they can trust you. There's a lot of necessary mistrust in social movements," Mateus said.
Building relationships with community organizers, asking what kinds of resources they need and being present in necessary ways can build trust, so that when help is needed, organizers can reach out, Mateus said.
Faith leaders also should consider being open to other points of view. "Listen to the organizers and let yourself be led by those who are most proximate to the challenges because they often have the best insight into the solutions that are needed," Bailey wrote, noting that faith leaders can look for these contacts by searching online for local organizations doing "movement chaplaincy" or "healing justice" work.
Buhuro, who works as a chaplain to chaplains, said she offers support via one-on-one talks, meetups, monthly and quarterly events, and even physical care packages, with items like gift cards, T-shirts and candy. She also spoke to the importance of doing creative, on-the-ground work, pointing to chaplains who spearhead food banks and serve in funeral homes.
"Our movement chaplains work hand in hand with community members to address unemployment, poverty, violence and other forms of oppression in that community. We're not just wanting to show up when it's time to provide care to activists on the front line during a rally, a march or a demonstration, but we want to provide long-term, systemic change by journeying with people in the community over a period of time," Buhuro said, noting that chaplains also can carry out this work by advocating for resources with legislators and clergy.
When chaplains learn to offer these more creative kinds of care, the results can be powerful.
"Movement chaplaincy can serve the spiritual and holistic needs of social justice organizations and their leaders not only in peak movement moments — such as the climax of a campaign, election, or major actions and street demonstrations — but in the in-between times," the Rev. Margaret Ernst, the director of learning and integration at FMN, wrote in an email.
How can you build relationships and foster trust with secular activists and advocates?
"Movement chaplains can help meet those needs through supporting groups and organizers to celebrate victories, grieve losses, work through conflict, attend to trauma, and facilitate nourishing community care," Ernst wrote. "Movement chaplaincy should help those who are [on] the front lines of justice struggles to know that they do not have to carry their burdens alone."
As individuals, faith leaders also can consider stepping out in other ways. "God is bigger than our individual safe communities, our individual churches, our individual institutions. So if God has placed a purposing in you, … then go find the place to be rooted. Do not wither and die where you are," Hasan said, noting that this growth does not require severing relationships with the people who have been spiritually formative.
"For the collective, for faith communities, I say we need to wrestle more," she said. "The same wrestle that Black churches had during the civil rights [movement] is not a dissimilar wrestle as today. It is a lie that all Black churches were excited about what MLK was doing and how he was showing up. There were people who absolutely were like, 'Be quieter; don't do this; don't make waves.' Because what he was doing was dangerous."
But the stakes remain high. "There needs to be some transformational work that's happening, and the church needs to see itself in movement," Hasan said. "And, God bless, the movement absolutely needs to see the church. What it will require is some vulnerability and some deference."
How are you present in the day-to-day activities of your community beyond church walls?
Questions to consider
How is your faith community present or absent in movements for justice? Why is that?
What justice issues are people concerned with in your area, and how are faith communities part of the concern? How might they be part of the solution?
What is one creative way that you have offered or could offer support to justice advocates in your area?
How can you build relationships and foster trust with secular activists and advocates?
How are you present in the day-to-day activities of your community beyond church walls?
Our generation is being confronted yet again with the chronic racial sickness of our world. It is good and right for disciples of Christ to do what we can to heal the world of this sickness. At the same time, as a national discipleship leader, my concerns go deeper. I am concerned for Jesus followers not only to bring racial healing to the world and its systems but also to experience deep inner healing themselves. The two are connected.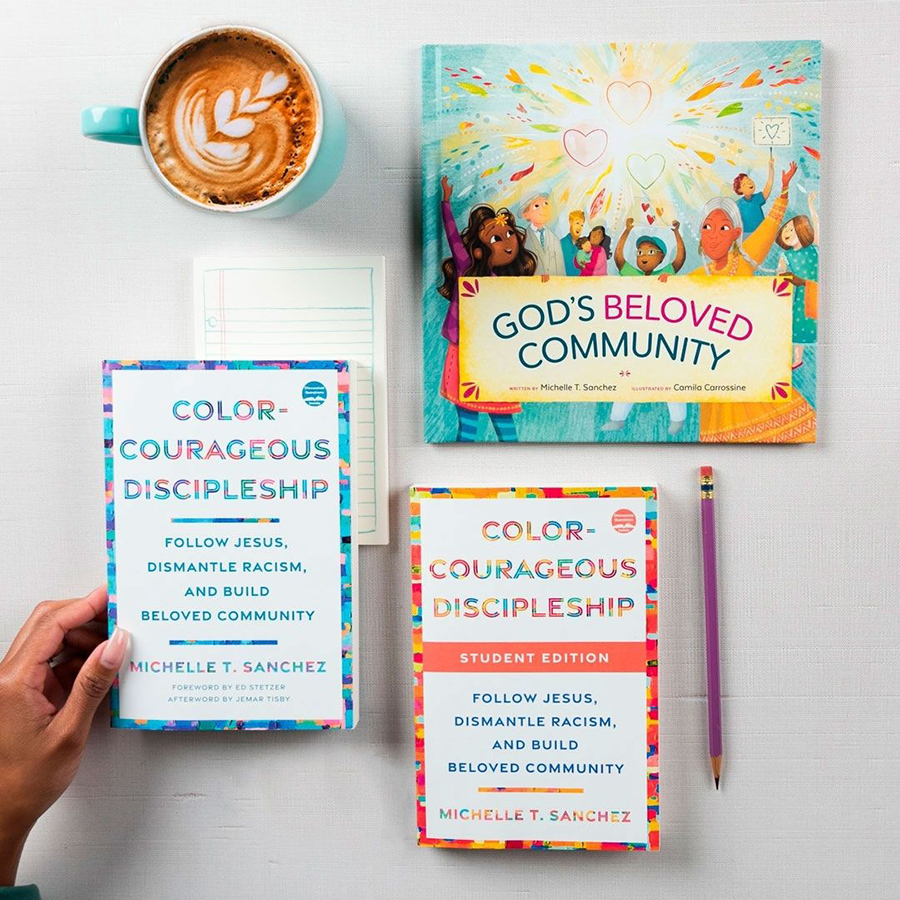 In recent years, I have devoted myself to writing "Color-Courageous Discipleship," a trilogy of age-tailored books for empowering disciples to make fresh connections between following Jesus and dismantling racism. In the process of writing — and especially while conducting interviews with multiple anti-racist disciples — I have discovered how healing, discipleship and mission are intimately intertwined in a traumatized world. Even now, Jesus is seeking to bring about in you the kind of Spirit-filled inner transformation you need to transform the world in God's way.
Consider this: the miracles that Jesus performed were always signs and pointers to subtler, yet more significant, miracles. Take, for example, Jesus' healing of a paralyzed man (Mark 2:1-12). When the man was brought to him, Jesus did speak words of healing — but certainly not the words we might expect. "Son, your sins are forgiven," he said (Mark 2:5 NIV). This is a curious thing. Instead of responding to the clear and obvious request for physical healing, Jesus perplexed everyone by first talking of spiritual healing. Might he be speaking a similar word to us?
When it comes to race, our world has been deeply traumatized. The word "trauma" comes from the Greek for "wound" and can be used to refer to the wide array of spiritual, emotional and relational wounds that racism has caused. As we seek to dismantle systemic racism, we need to understand the trauma that we are dealing with on a massive scale. Even more, to become true agents of racial healing, we would do well to name our own wounds and seek healing for ourselves as we pursue the healing of the world.
There is a dizzying array of traumas that racism can inflict — both on people of color and on people who identify as white, as Sheila Wise Rowe outlines in "Healing Racial Trauma." Let's start with people of color and first acknowledge that people of color have not all been affected by racism in the same ways. As a Black woman, I recognize that there are some forms of racial trauma I can personally relate to and others I can't. Yet all anti-racist disciples know that when we are aware of the varieties of racial trauma, we can better facilitate lasting healing in diverse communities.
We must open our eyes to how people of color have experienced racial trauma on multiple levels: individual (personal, vicarious, internalized); corporate (historical, transgenerational/epigenetic, environmental); and even divine (raising faith-shaking questions about God). When racial trauma in people of color is not named and addressed, it can produce a variety of damaging effects, including spiritual toxins such as bitterness, apathy, rage and despair.
Yet here is a surprising fact: racial trauma also comes in white. Trauma affects perpetrators too. God created humanity to thrive as a community of equals. So when God's design for equality is distorted, the perpetrator must also pay an existential price. Today, psychologists call this phenomenon "perpetrator trauma," or perpetration-induced traumatic stress (PITS).
Just as we recognize that all people of color have not experienced racism in the same way, we would be wise not to make blanket statements about "all white people." That being said, if we were to understand white Americans as another traumatized group, we might more sympathetically recognize in them symptoms of trauma. We might gain insight into certain reactions that white communities often have when confronted about racial inequity: shock, denial, avoidance, delusion, guilt, shame and more. These are trauma responses, and they point to unresolved and possibly unidentified wounds.
As Resmaa Menakem explains in "My Grandmother's Hands," the trauma of racism "has resulted in large numbers of Americans who are white, racist, and proud to be both; an even larger number who are white, racist, and in reflexive denial about it; and another large number who are white, progressive, and ashamed of their whiteness. All of these are forms of immaturity; all can be trauma responses; all harm African Americans and white Americans."
Faithful anti-racist disciples recognize that we all need healing from the trauma that racism has caused. We all need God's healing touch. And as we experience healing, we can more effectively become agents of healing to our world in embodying supernatural, Christlike characteristics such as love, serenity, forgiveness, gentleness and grace.
Without the character of Christ, we will be far less capable of bringing lasting healing and reconciliation to the world. This is precisely what the great faith-based anti-racist leaders have understood. As Martin Luther King Jr. taught in "Strength to Love": "Forced to live with these shameful conditions, we are tempted to become bitter and to retaliate with a corresponding hate. But if this happens, the new order we seek will be little more than a duplicate of the old order. We must in strength and humility meet hate with love."
When apartheid finally fell in South Africa, many predicted that the country would descend into chaos. South Africans of color finally had their opportunity for revenge. But to everyone's surprise, chaos didn't happen — thanks largely to the faith-filled leadership of Desmond Tutu. Through the Truth and Reconciliation Commission, Tutu reached out to both victims and victimizers. First and foundationally, he urged victimizers to confess, apologize and make restitution. Yet he also inspired victims to experience the freedom and joy that can come only by yielding to forgiveness, redemption and reconciliation.
Tutu understood that there was no other way for the nation to move forward together. In his words, there simply can be no future without forgiveness. Our best future emerges as we embrace the holistic healing that Jesus offers to each and every one of us. The mission of God has always been as wide as the whole world and as intimate as each individual soul.
The vicious cycle of racial trauma has repeated itself throughout human history, with evil all too often giving birth to more evil. As Miroslav Volf put it: "People often find themselves sucked into a long history of wrongdoing in which yesterday's victims are today's perpetrators and today's perpetrators tomorrow's victims."
But we can put a stop to the cycle.
As we pursue healing in Christ, we are liberated, not to be overcome by evil, but to overcome evil with good (Romans 12:21). The more we pursue this healing, the more deeply we will understand the many ways in which healing is an integral part of our journey toward true and lasting beloved community.
Excerpt adapted and expanded from "Color-Courageous Discipleship: Follow Jesus, Dismantle Racism and Build Beloved Community," by Michelle T. Sanchez. Copyright © 2022 by Michelle T. Sanchez. Published by WaterBrook, an imprint of Penguin Random House. Used with permission.